Demi Rose posts from Greece showing off a tiny trikini that covers only the basics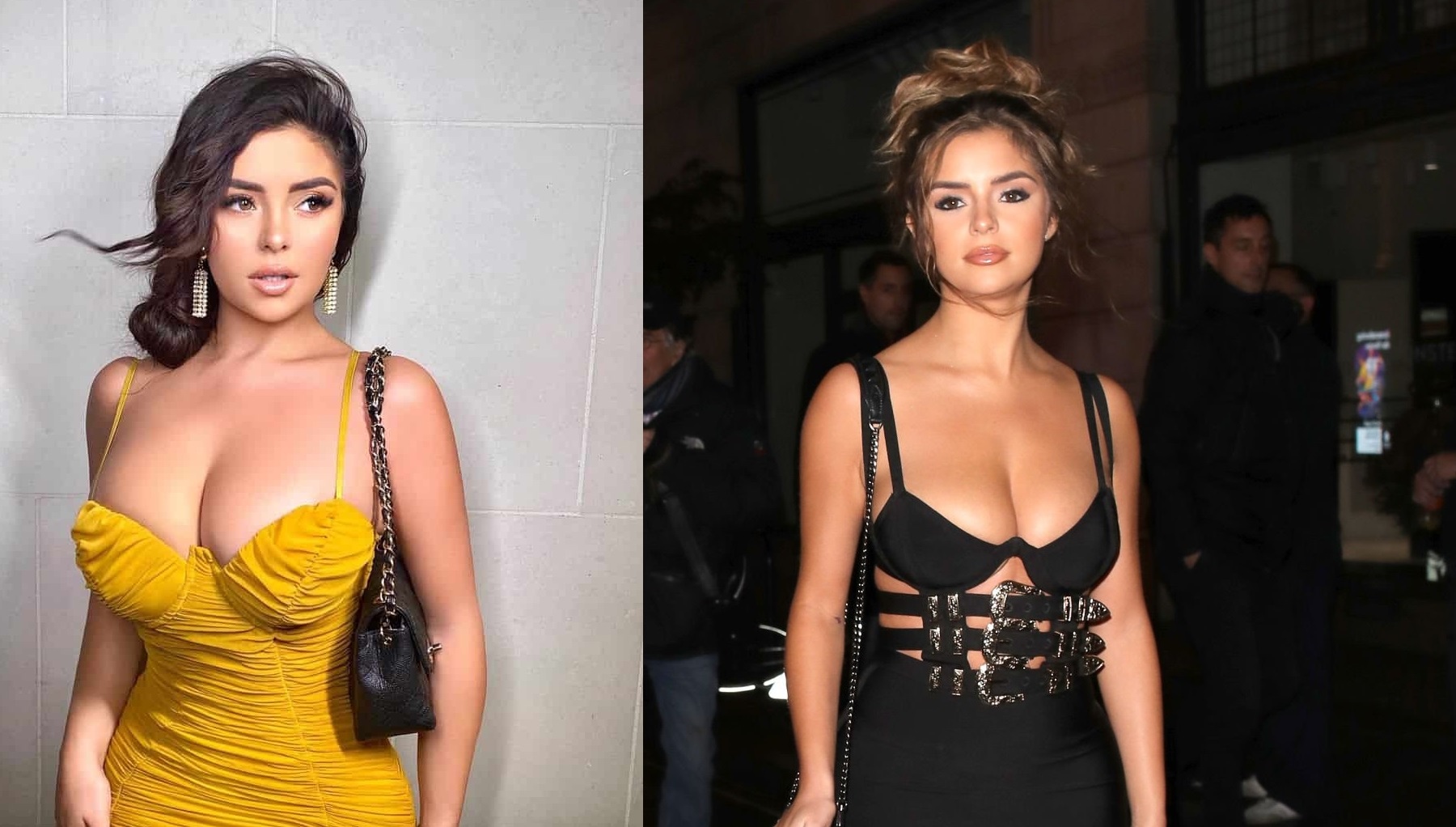 The British model wears a trikini that leaves little to the imagination, since it covers the basics of her voluptuous bust, raising the temperature of her followers on Instagram
The British model Demi Rose spent a well-deserved vacation in Greece and did not miss the opportunity to show off her statuesque body in a tiny trikini that covers the basics and excited her followers on Instagram .
And it is that the model born in Birmingham, United Kingdom, shared some photos on her Instagram account, of how well she had during her vacation on the island of Mykonos, in Greece .
"Precious little diamond," Demi Rose wrote on her Instagram account along with the photos that are raising the temperature of her followers.
Demi Rose light diminished trikini
In the first photo, Demi Rose appears sitting on the steps of a swimming pool, her back resting on the entrance of the pool, showing off her tiny trikini.
The upper part of the garment barely covers the elemental part of her voluptuous breasts and is fastened with light black straps.
Trikini covers only the basics of your body
And it is that her bust is covered only by a few small circles that cover the basics of her breasts, which is stealing the looks of her followers.
Demi Rose is one of the celebrities who loves to show off her curvy body on Instagram, where she has 19.9 million followers.
In the images it is seen that the 27-year-old British model enjoys sunbathing, she is relaxed, while a part of her body is in the water.
The images quickly achieved more than 209,000 likes and endless comments, where her followers praised the British model's great body.
"Beautiful, beautiful, you leave me speechless, beautiful", can be read in the comments that Demi Rose received on her Instagram account.
Demi Rose leaves little to the imagination
In another photograph that she also published on the social network, Demi Rose leaves very little to the imagination, since she wears a bikini, more daring than the first, leaving almost nothing to the imagination, but that does raise the temperature even more this summer .
It even seems that the model appears topless, since her outfit barely covers the central part of her breasts, awakening the most daring fantasies of her followers .
That image exceeds more than 365,000 likes.
And it is that each photo or video that Demi Rose shares with her followers on Instagram quickly gets thousands of likes.
Demi Rose knows that she has one of the most attractive bodies in the world of entertainment and takes advantage of her Instagram account to show off her curves with tiny clothes, such as the outfit she wore during her visit to Ibiza, where she wore a top with pearls and chains, which It is completely open in the central part, revealing her voluptuous body