Adamari Lopez revealed what he is looking for in a man to give him her heart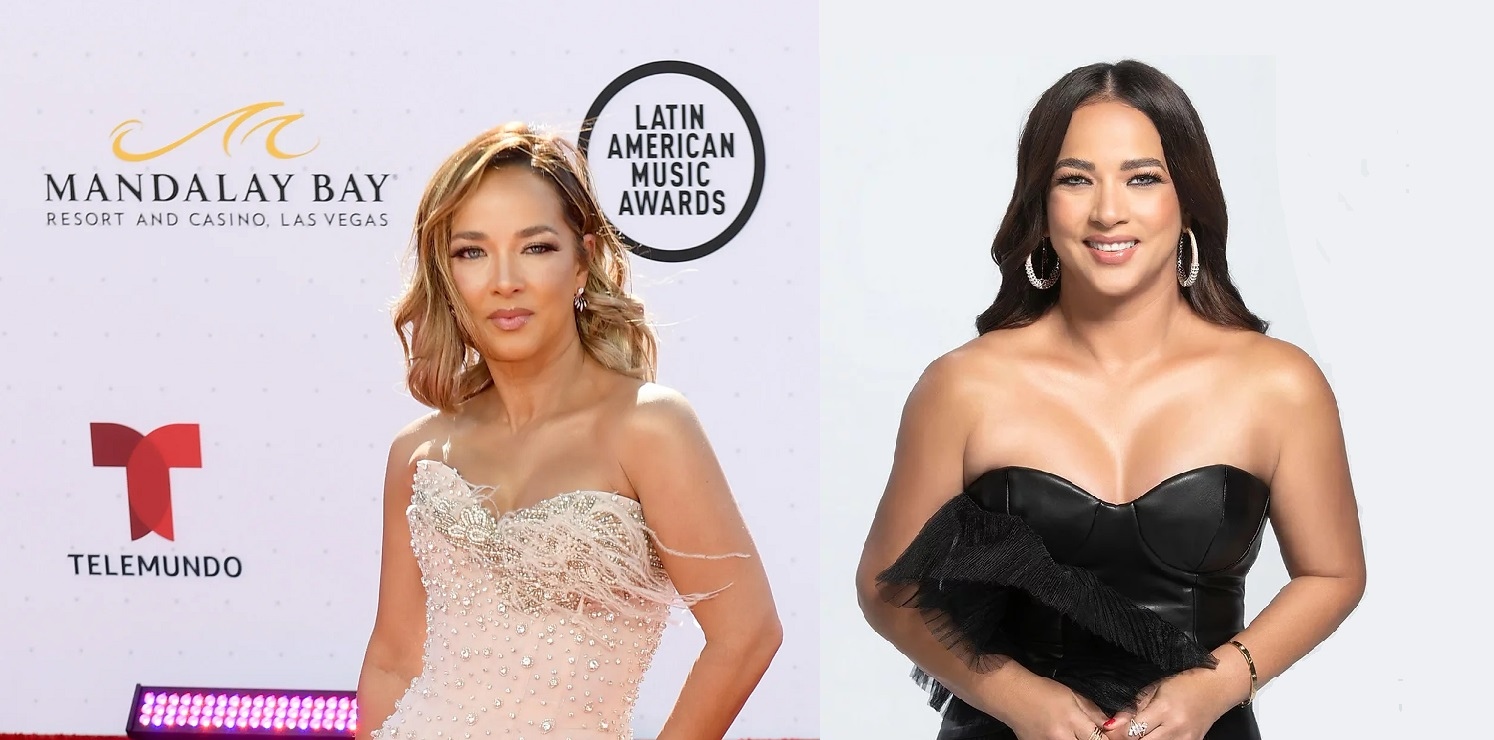 The presenter of "Hoy Día", Adamari López, kept nothing to herself and uncovered what qualities she looks for in a man, here we tell you what she said!
In a new interview, host Adamari López was honest about her new facet as a "single" mother and even revealed if she is ready to give love a new chance . What is her ideal guy like? Here we tell you the details!
Once again, the presenter of "Hoy Día" left her followers open-mouthed after revealing various details of her private life , specifically how she has adapted to her life as a single mother after her separation from Toni Costa.
"I'm fine, I'm happy, I'm healthy. I am enjoying Alaïa a lot and when I look in the mirror I see what I like", said Adamari López in an interview with People en Español. " I see a woman who has known how to get up, who enjoys each new opportunity every day , who is happy with how she is leading this new stage of her life, much calmer, safer, happier, being sensitive to herself", she added.
Likewise, the famous highlighted that she has found a balance in the professional and maternal sphere, since the morning in which she works gives her the flexibility to share with her little girl.
Adamari López reveals what her ideal boy would be like
Another of the million questions was her love life, and although she has no lack of suitors, she indicated that at this time her priority is her daughter and her.
"At the moment I am with myself and I am enjoying it a lot. I don't have a partner, I don't know if it's the best time," she said. "I'm not saying I'm closed to having a relationship, but I'm not willing to have any relationship."
And it is that whoever wants to win the Puerto Rican heart must be someone willing to understand that their priority is little Alaïa. "I have a girl to watch over, nor do I want to introduce her to anyone just to go out and have a good time. I am not at that stage of my life (…) If someone comes, I have to think carefully about what I am doing, what relationship is really worth having so that I can introduce my daughter to him ."
When asked what her ideal partner would be like, Adamari López did not hesitate to describe him: "I am looking for a partner who wants to form a family for life , who wants to be a loyal man, a faithful man in all aspects, in the relationship, but also in convictions, in principles, in faith".
"A man who respects, loves and accepts my daughter. I want a hard-working, fun man who wants to travel, enjoy, who has family plans, that's what I want," she concluded.