Washington says not trying to delay Iran nuclear deal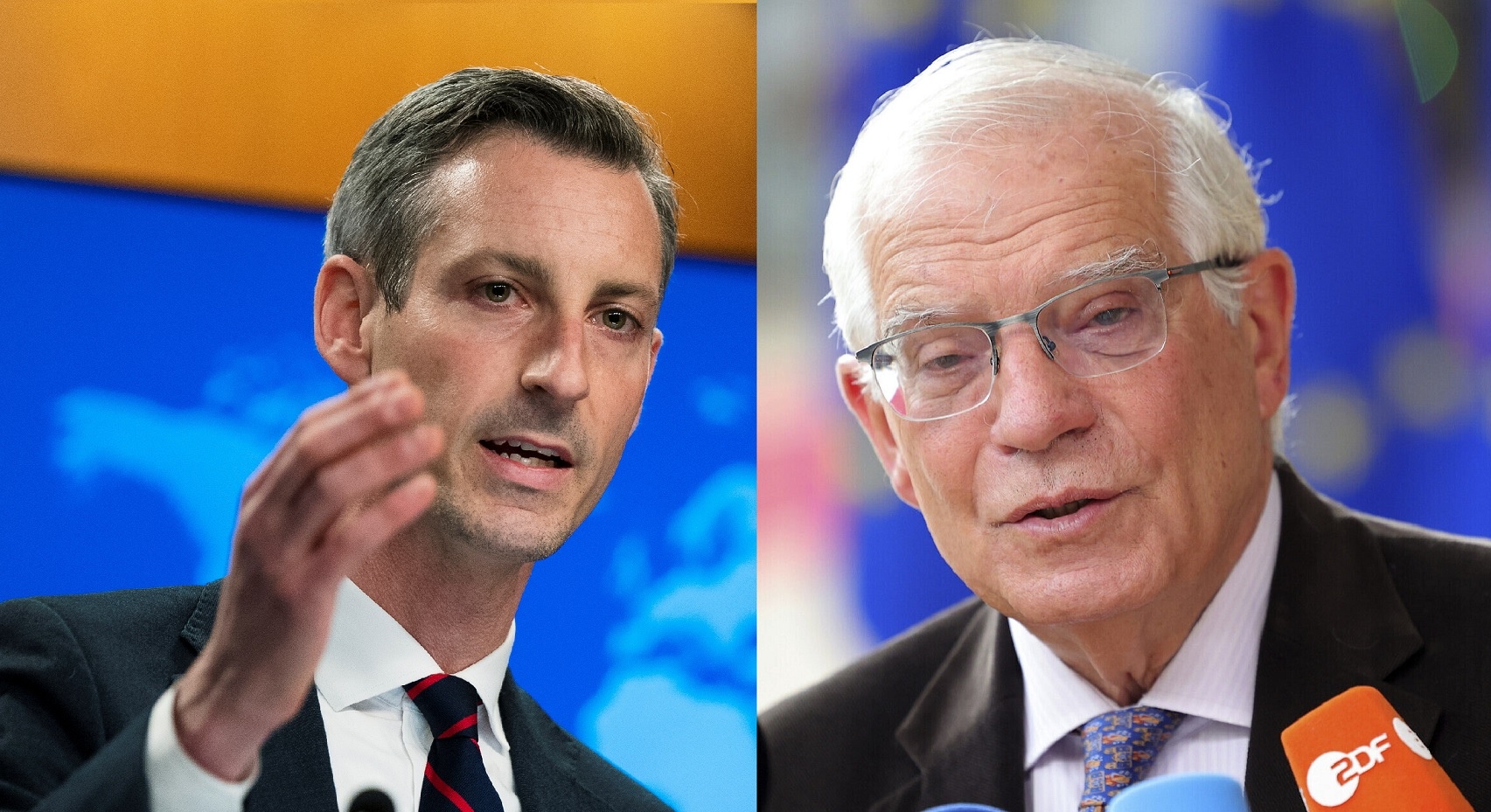 The US has not yet responded to the "final text" presented by the head of European diplomacy, Josep Borrell, while Iran did.
The United States denied that it was delaying negotiations on the nuclear agreement with Iran and assured that there are still "pending issues" to be resolved.
"We are encouraged by the fact that Iran appears to have relented on some of its unacceptable demands, such as withdrawing the designation of the Revolutionary Guards" as a terrorist organization, US State Department spokesman Ned Price said.
"We are closer to an agreement than two weeks ago," the spokesman said at a press conference, however, he stated that "there are still pending issues that must be resolved, gaps that must be filled" without giving details.
For several months, Tehran made any agreement conditional on removing the Revolutionary Guards, the Islamic republic's ideological army, from the US blacklist of terrorist organizations.
Despite the intense negotiations, the United States has not yet formally responded to the "final text" presented by the head of European diplomacy, Josep Borrell, while Iran has already done so with multiple comments.
Tehran on Monday criticized the United States for "delaying" its response on Iran's proposals to the text.
"Dangerous crisis"
On July 26, Borrell, who is leading the efforts for the United States and Iran to reach an understanding, submitted a draft agreement to the parties for study and called on all the actors in the talks to accept it to avoid a "dangerous crisis".
Discussions resumed on August 4 in the Austrian capital for a new attempt to save the 2015 international agreement between Iran, the United States, the United Kingdom, China, France, Germany and Russia.
"The idea that we would have delayed the negotiations in any way is simply not accurate," Price said, specifying that the United States was still "examining" the Iranian responses and that Washington would respond once "this examination and its consultations are over" .
Iran and the major powers of the planet signed an agreement to limit the nuclear power of the Islamic nation with the aim of preventing the development of a nuclear bomb.
But in 2018 then-US President Donald Trump unilaterally withdrew from the deal and imposed heavy sanctions on Iran.