Serena Williams' emotional farewell words: "It all started with my parents and they deserve everything"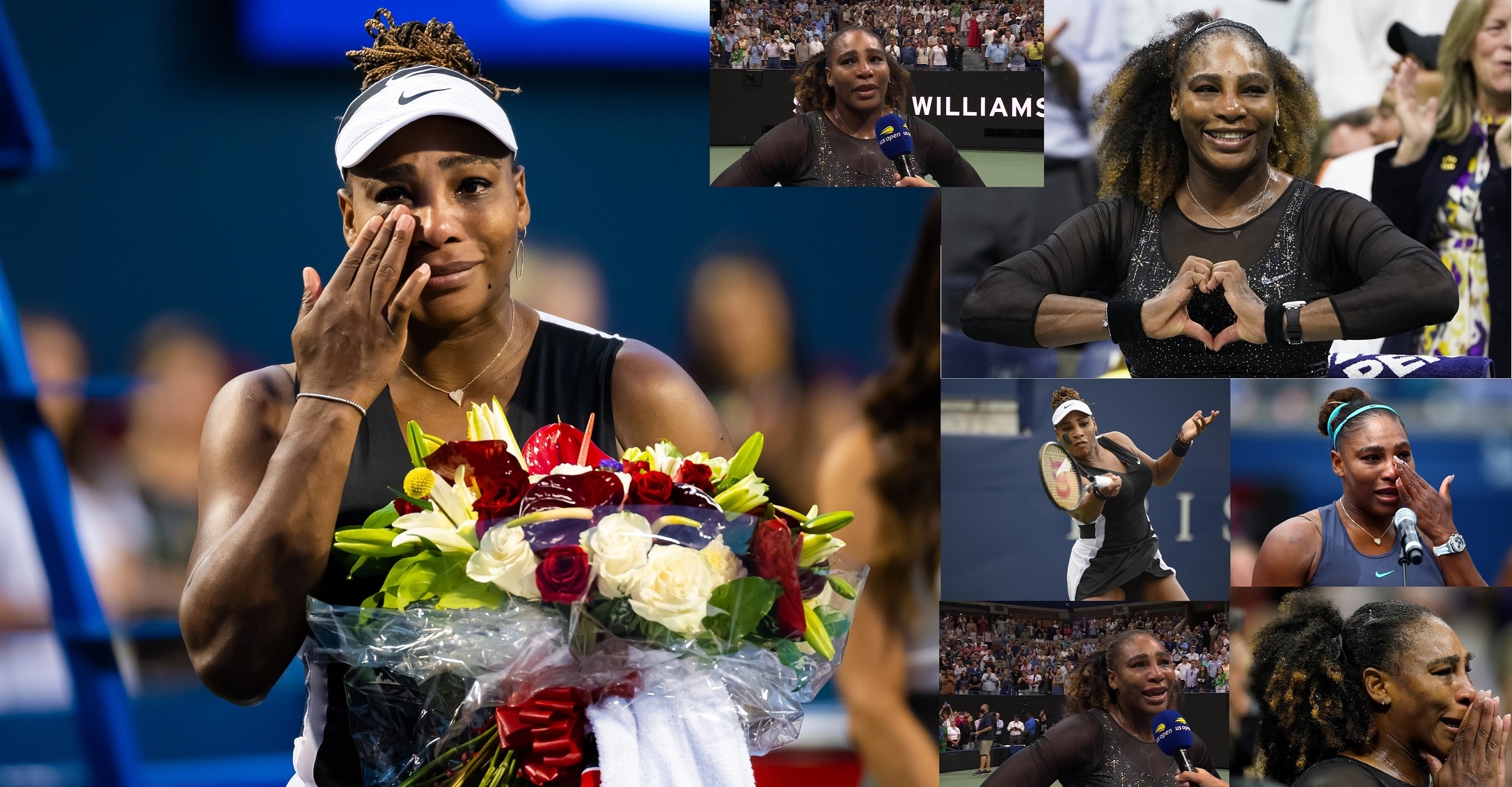 Serena Williams recalled the path traveled after falling in the third round of the US Open and had emotional words for all those who have accompanied her on this glorious path, especially her parents
Serena Williams fell in the third round of the US Open to Australian Ajla Tomljanović in what was probably her last match as a professional . At the end of the match between tears and emotions, the former world number 1 and six-time winner of the tournament had some emotional words that moved those present who were always on her side and bid her farewell with standing applause at the Arthur Ashe Stadium.
To the rhythm of Tina Turner's classic, Simply The Best, Serena Williams said goodbye and seeing her with tears in her eyes under that musical theme was practically remembering the passage of her career under the flashbacks of nostalgia that she surely had in her mind. An athlete who changed the history of women's tennis and who turned everything negative into a great "Yes" that surrounded her until she was almost 41 years old.
Major memories made across the 🌎@AustralianOpen | @RolandGarros | @Wimbledon | #USOpen pic.twitter.com/aF6tmMBA3B

— US Open Tennis (@usopen) September 3, 2022
Thanks to her parents
Seeing the "Williams Method" on Netflix is ​​realizing how Serena's father was a stubborn man who always believed in her in the face of all adversity and in the face of that reality, the American tennis player had words of gratitude. " It all started with my parents. And they deserve it all . So I am very grateful for them," she said excitedly.
"I thank everyone who is here, who has been by my side for so many years , decades. Oh my gosh, literally decades," exclaimed Serena Williams through tears. She also thanked her fans and her work team who accompanied her on a tour that began in 1995 when she was just 14 years old.
A speech worth of the 🐐@serenawilliams | #USOpen pic.twitter.com/0twItGF0jq

— US Open Tennis (@usopen) September 3, 2022
Words for Venus Williams
Serena also dedicated a few words to the eldest of the sisters, Venus Williams, whom she cataloged as one of the precursors to her success. "And it wouldn't be Serena if Venus didn't exist , so thank you, Venus. She is the only reason Serena Williams existed," she said to further excite those present.
"I wouldn't be Serena if there wasn't Venus."@serenawilliams 💙 @Venuseswilliams pic.twitter.com/C7RZXcf23E

— US Open Tennis (@usopen) September 3, 2022
Asked if she could back out of her retirement decision after the level shown at this US Open, the legendary tennis player replied: "I'm literally working my way through this and getting better . I should have started earlier this year. I don't think so, but you never know."