Yanet García celebrates Mexico's Independence Day wearing a flirtatious and tiny tricolor outfit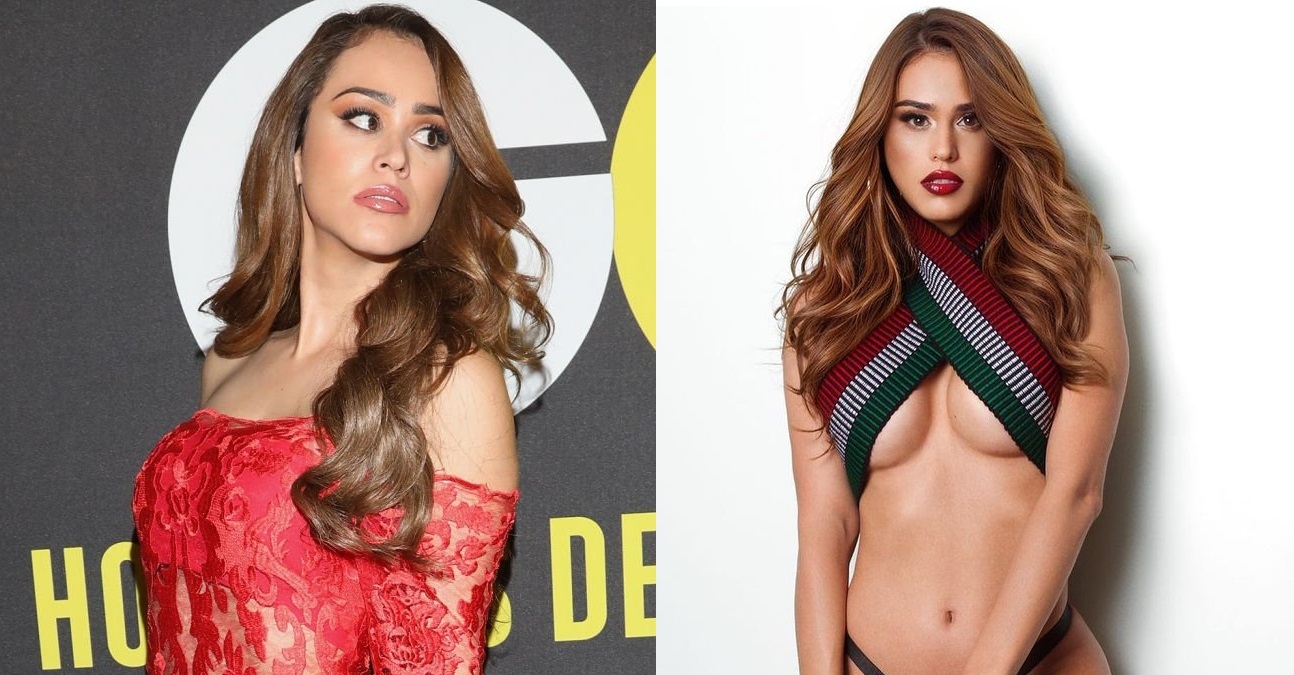 Yanet García covered her voluptuous curves with a tricolor accessory, in addition to using a black lace garment and high boots to match her revealing outfit in full national holidays
On the occasion of Independence Day in Mexico, Yanet García raised the temperature once again by showing off her provocative figure with the minimum of clothing and using only tricolor accessories to cover her voluptuous charms.
The Mexican model known as "La Chica del Clima" once again demonstrated how proud she is of having been born in Mexico, so in the midst of national holidays she shared a couple of seductive photographs in which she was most provocative and sensual.
On this occasion, the beautiful Monterrey native heated up her official Instagram profile with a couple of postcards in which she wasted beauty, and true to her style, she posed with delicate lingerie that barely covered the essentials . In her first publication, Yanet García covered her voluptuous curves with a tricolor accessory, in addition to using a black lace garment and high boots to match her revealing outfit.
In another snapshot, the beautiful presenter of the "Hoy" program only left her high boots and without showing more clothes, she covered herself with a huge, very Mexican hat to captivate thousands of admirers who flattered her shapely silhouette.
Despite the fact that Yanet García rose to fame for sharing her exercise routines and the healthy lifestyle that completely changed her life, she has also won the recognition of millions thanks to the uncoverings that she continuously stars in the different social networks and in special within the OnlyFans exclusive content platform that she joined in April 2021, becoming the model that receives the most money for showing her shapely silhouette.
However, she has also used her Instagram social profile to share brief previews of what subscribers will be able to enjoy, for which she continually publishes images in which she appears in tiny lace garments and in provocative poses that make people fall in love.
This is how days before she reappeared before her 14.8 million followers wearing only an orange lingerie set that allowed her revealing neckline to be seen and the delicate transparent garments that caused a shower of compliments.