Celia Lora and Karely Ruiz show off their lush curves in a red bikini from the Riviera Maya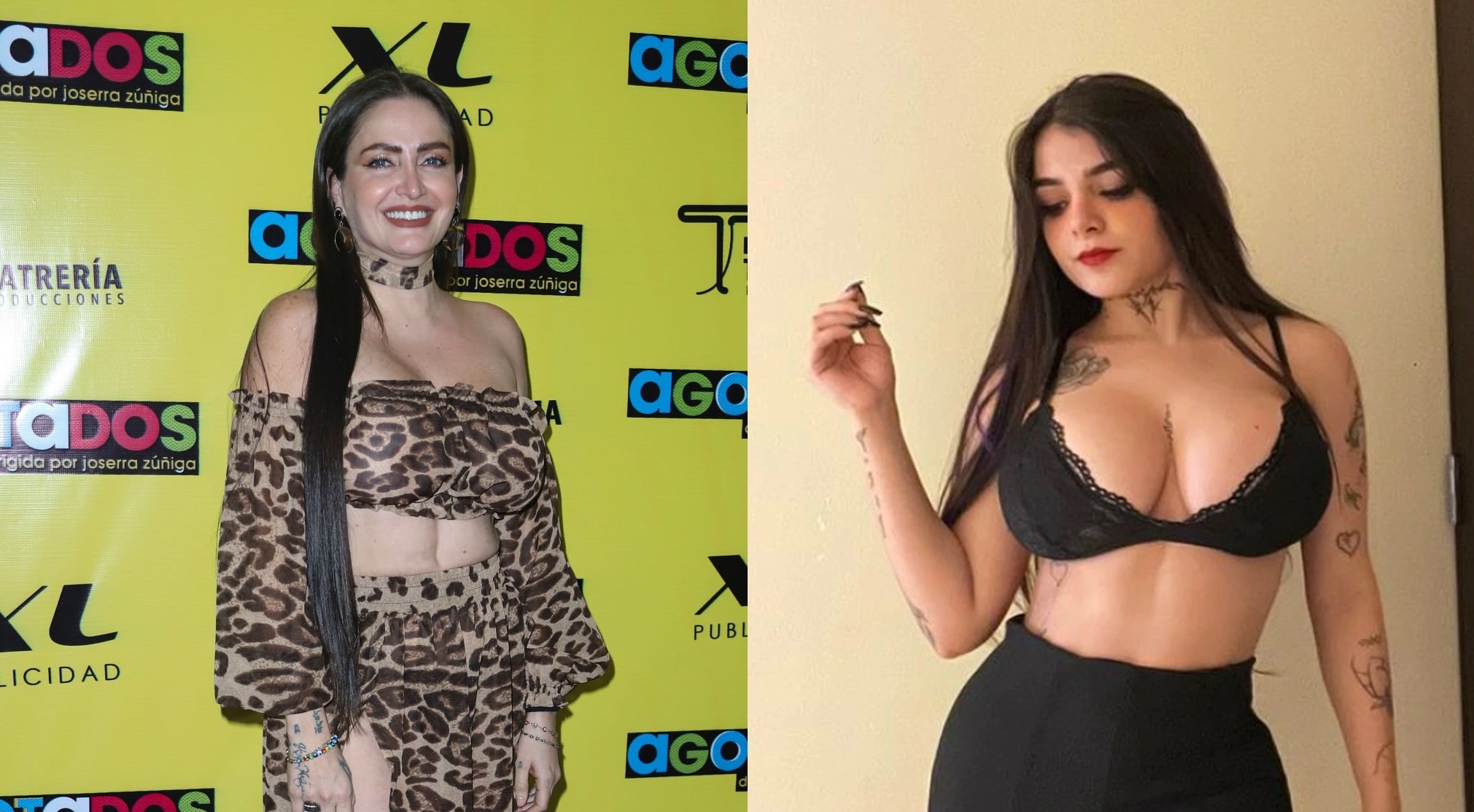 Posing with a tiny red bikini that exposed everything she owns, Celia Lora raised the temperature in the company of model and influencer Karely Ruiz
Celia Lora continues to show off her stunning silhouette through social networks, where she usually shares photos in which she poses with very little clothing or revealing clothes that leave very little to the imagination.
After appearing in Playboy magazine more than 10 years ago, the Mexican model has dedicated herself to pleasing her most demanding audience through racy images, in which she enjoys posing without clothes more. But because she has also managed to stand out on social networks, she has had to make some adjustments so as not to be a victim of censorship and thus be able to shamelessly show her voluptuous silhouette.
This is how she has decided to use her official Instagram account to expose some photographs in which she shows off in tiny lingerie sets or swimsuits that reveal everything she owns , but she has not done it alone, since she also usually raising the temperature in the company of other models such as Ignacia Michelson, Marian Franco, Dorismar and recently Karely Ruiz, with whom she posed from the Riviera Maya in a seductive swimsuit.
The couple made up of Celia Lora and Karely Ruiz once again caused a tremendous uproar showing their voluptuous silhouettes with an identical two-piece swimsuit, garments with which both confirmed why they are two of the favorite stars within social networks.
Posing from the only glass museum in the Riviera Maya, known as Río Secreto, it was like the explosive duo raised the temperature by showing their shapely silhouettes before the camera.
With more than 160 thousand heart-shaped reactions and comment stories, it was like the followers of both were in favor of seeing more collaborations.
But this is not the only time that the former participant of 'La Casa de los Famosos' and the influencer from Monterrey, Nuevo León, set fire to Instagram, since weeks ago they shared another seductive postcard in which, from this same natural scenery, showed another angle of its dazzling beauties.
And in a following shot they unleashed the euphoria of their admirers showing off with other swimsuits that highlighted their stunning charms to the fullest.