Hurricane Ian Downgrades to Category 2 as it Moves Through Central Florida and Orlando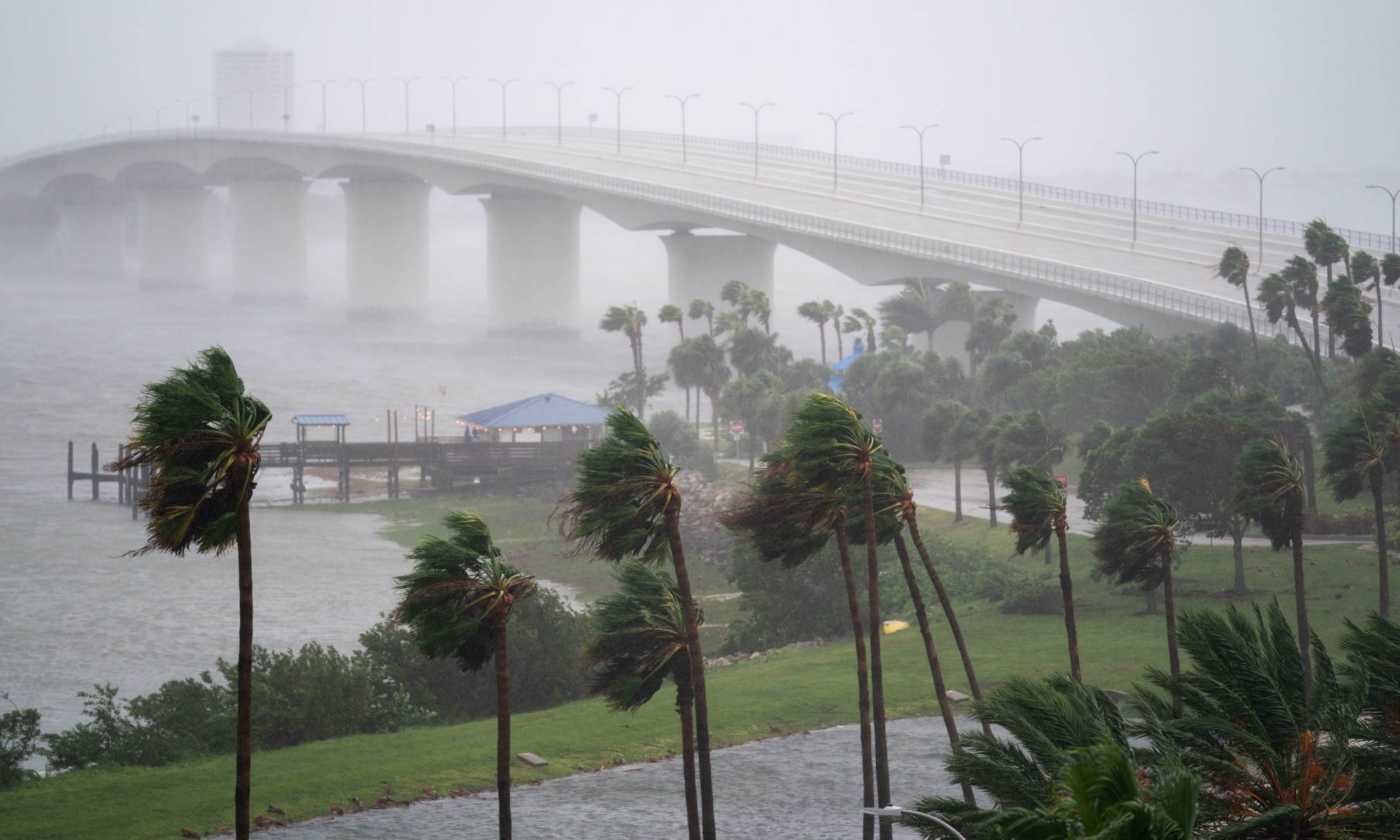 About 2.5 million people were ordered to evacuate Southwest Florida before Ian hit, yet there were residents who stayed home and are stuck today.
Hurricane Ian became a major threat inundating Southwest Florida, turning streets into rivers, leaving nearly 2 million people without power and threatening catastrophic damage inland.
However, after its initial onslaught on Wednesday, the storm continued to weaken after making landfall in Florida and traveling inland, although it remains an extremely dangerous hurricane, Ian was downgraded to a category 2 hurricane, with maximum winds of 105 miles per hour.
Just minutes ago we posted a video from the same vantage point, apparently on Estero Blvd. in Fort Myers Beach, Florida. The flood water had just started to flood cars and homes. Well, now houses have been taken off their foundation and are floating away! https://t.co/DRj4B9aaJw pic.twitter.com/IQwLUdtPB7

— Eyewitness News (@ABC7NY) September 28, 2022
The coastal sheriff's office reported that it was receiving many calls from people trapped in flooded homes. Desperate people posted on Facebook and other social sites, asking for ransom for themselves or their loved ones.
The center of the hurricane made landfall near Cayo Costa, a barrier island west of densely populated Fort Myers. As it got closer, the water drained from Tampa Bay.
The storm, at its time a Category 4, lashed the coast with 150 mph winds and pushed a wall of accumulated storm surge during its slow march over the Gulf.
#ENDESARROLLO Jim Cantore Reportero de The Weather Channel golpeado por la rama de un árbol mientras cubría el huracán Ian en Punta Gorda #Florida pic.twitter.com/n51d5tpZO6

— Andrews Abreu (@AndrewsAbreu) September 28, 2022
At least 1.8 million Florida homes and businesses were without power, according to PowerOutage.us. Nearly every home and business in three counties was without power.
The storm previously hit Cuba, killing two people and bringing down the country's power grid.
Although it is expected to weaken to a tropical storm as it moves inland at about 9 mph, hurricane-force winds from Ian are likely to be felt across central Florida, with storm surges of up to 6 feet.