Aleida Nunez exposes her stylized legs and for the first time shows off her "sugar daddy"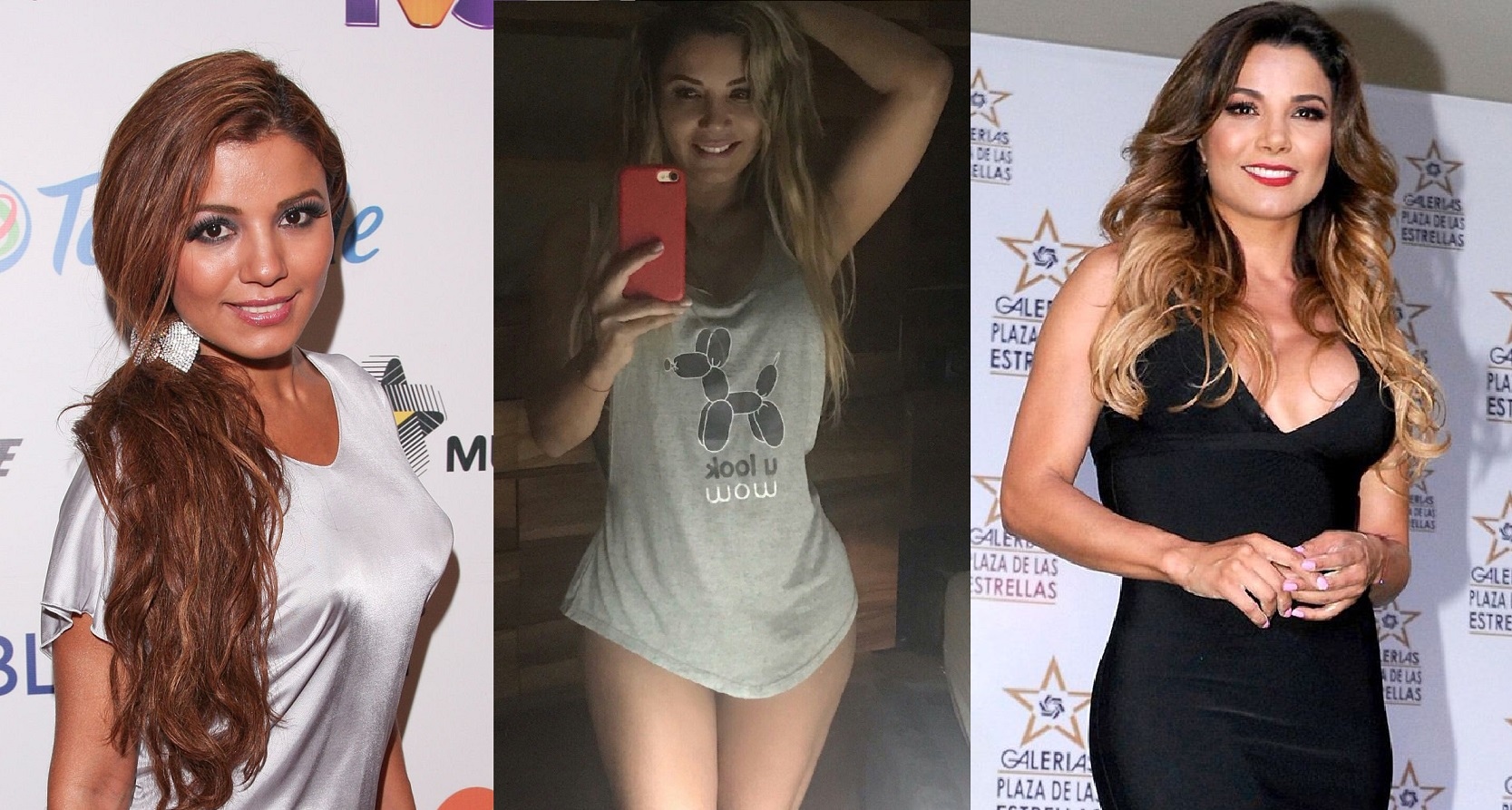 Aleida Nunez heated up social networks wearing a shirt that allowed her stylized legs to be seen and in which she finally answered those who asked her about her "sugar daddy"
Aleida Núñez attracted all eyes with a photograph in which she showed off her stylized legs and to end the speculation, once and for all she showed off her "sugar daddy" about whom she is continually asked.
The beautiful Mexican actress and singer has been involved in controversy since she uncovered her affair with a millionaire businessman from Texas, with whom she was seen enjoying a luxurious trip to the Middle East and even received expensive gifts. Although it was all about a fleeting relationship, a short time later the native of Lagos de Moreno, Jalisco, confirmed that she is giving herself a new opportunity in love, this time with a young actor who they say is a few years younger than her and from French nationality, for which he has even already boasted about it through social networks.
But during a recent photograph published through her official Instagram profile, Aleida Núñez revived speculation about her love relationships, in which she has confessed that she received proposals to have a "sugar daddy", so using of his sense of humor finally introduced him.
And no, this time it is not about any man, but wearing a shirt with a cartoon character that reads the legend "sugar daddy", the famous did not hesitate to make fun of her detractors and incidentally confirmed that soon will surprise you with new projects.
"Preparing musical surprises. Here with my sugar for those who were concerned to meet her", she wrote next to the seductive photograph.
And it is that, true to her style, the theater and television star once again wasted sensuality wearing said garment while revealing her stylized legs, part of her statuesque figure that attracts attention in each show in which she appears.
But the dazzling beauty of Aleida Núñez is not limited to her shapely legs, as she has also become an expert when it comes to showing off her heart-stopping curves, as happened during the celebration of designer Mitzy's 50-year career. event held in Los Angeles, California, in which she wore an elegant gold dress with a deep neckline that, as usual, highlighted her curvaceous silhouette.