Myrka Dellanos shows off her rear wearing a jumpsuit so tight that she had to cover it with tape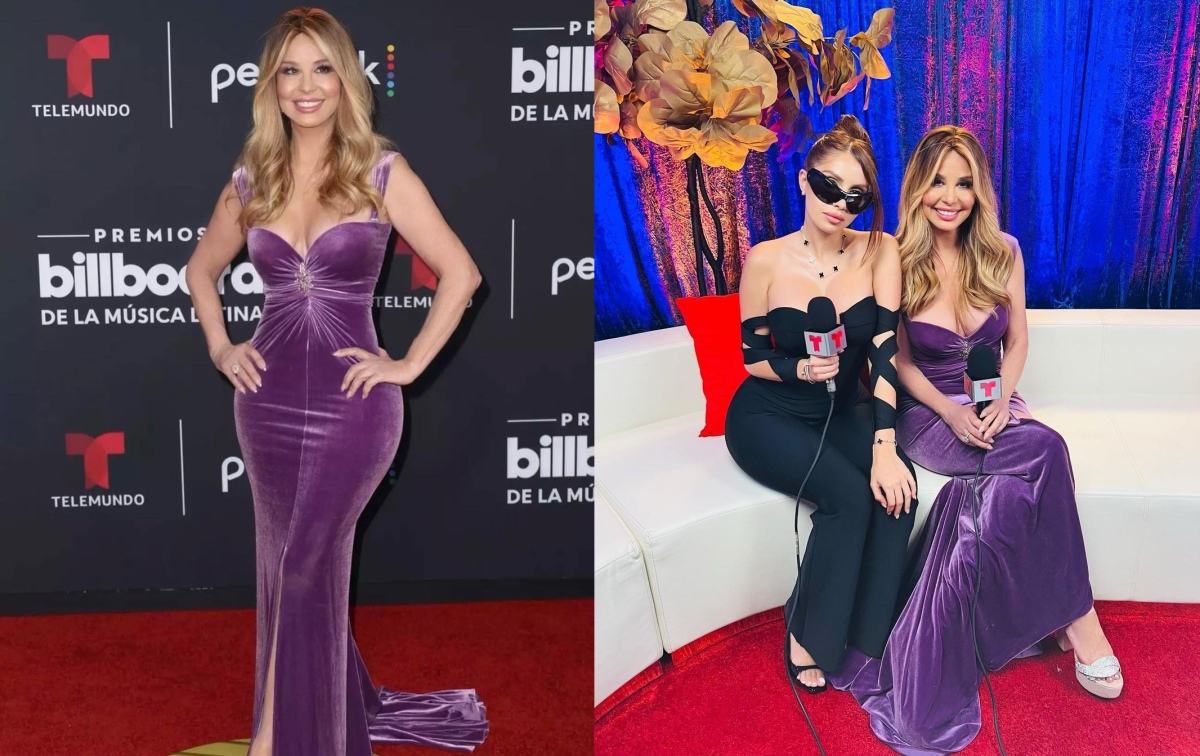 This week the program La mesa Caliente is broadcast from Los Angeles and Myrka Dellanos showed that at 57 years old she has a statuesque figure; she had a malfunction in her wardrobe, which she luckily was able to fix in minutes.
Myrka Dellanos has declared that she has a lot of fun hosting the television program "La mesa Caliente" , and this week the broadcasts are from Los Angeles. She opted to wear a tight onesie with which she showed off her figure, but the garment tore at her rear , so she had to cover it with tape. Minutes later, in a video that she shared on Instagram , she showed off the results: "Ok, look, it broke and they put this design on me."
During the breaks in the broadcast, the Cuban lived with the audience and even danced very animatedly, drawing attention to her sexy outfit. Some details can also be seen in the video during the recordings.
In just a few days Myrka has had two problems with her wardrobe, which fortunately she has come out with. On Thursday, September 29, she attended the Billboard Awards and ended up wearing the same velvet dress that she had worn 15 years ago: "They had a beautiful yellow dress from @paoestefania prepared for me and the zipper broke when I put it on! Immediately my stylist @benditoclosetstyle looked for more options for me and we finally decided to get this dress out of my storage and thank God it worked for me! Another proof that there is always a rainbow in the middle of something that seems to be a problem! I love! 💜"