US Warns Foreign Actors 'Likely' To Use 'Information Manipulation' During 2022 Elections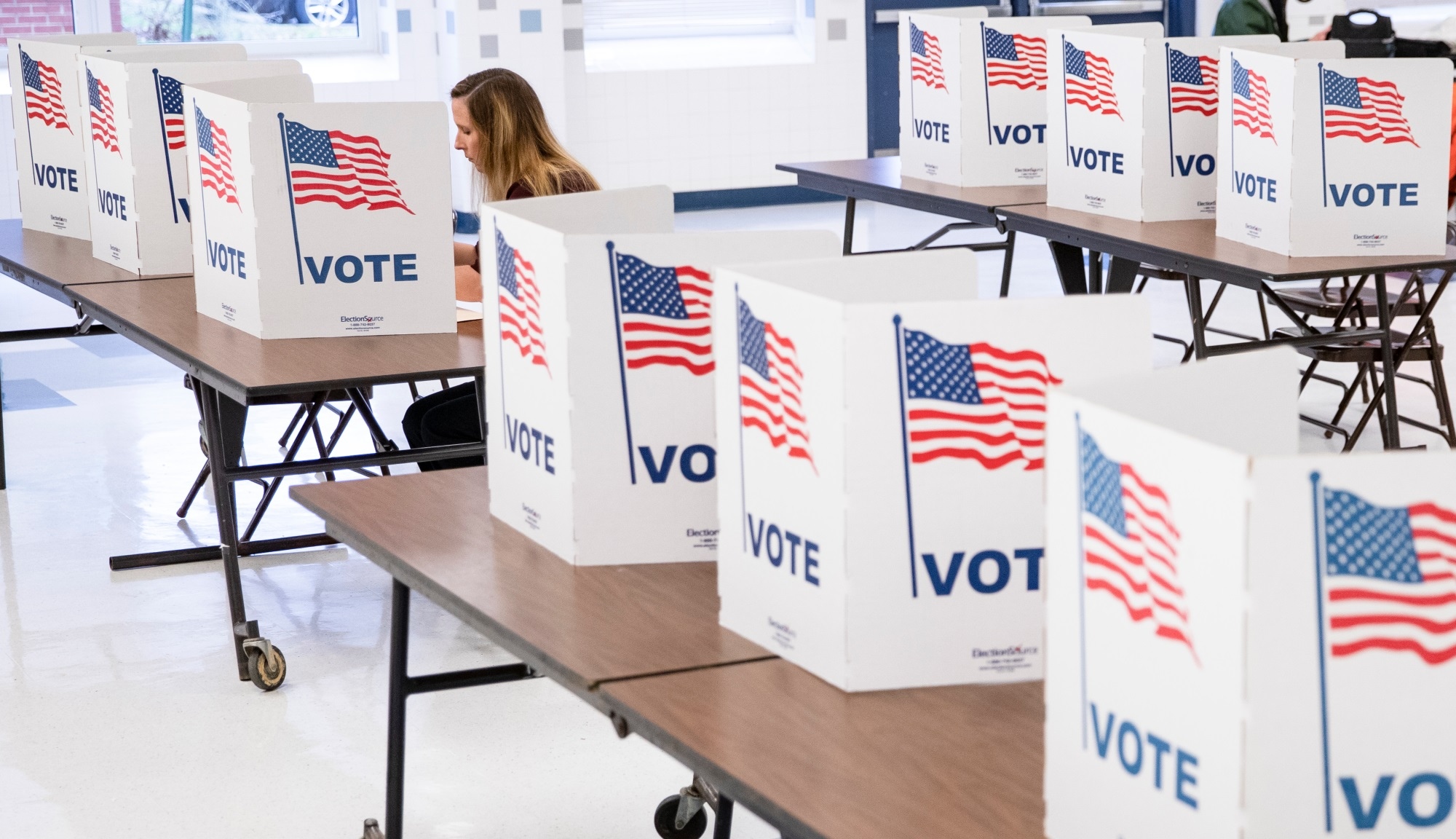 The FBI and CISA released a public service announcement warning of information manipulation tactics that may be used in the 2022 midterm elections.
It is "likely" that foreign actors will use "information manipulation" to try to influence the 2022 elections in the United States, warned the Cybersecurity and Infrastructure Security Agency (CISA) and the Federal Bureau of Investigation (FBI) in a new public service notice .
In partnership with @FBI, we issued an election security Public Service Announcement (PSA) on Foreign Actors Likely to Use Information Manipulation Tactics for 2022 Midterm Elections: https://t.co/d0VhrQzDjA #ElectionSecurity

— Cybersecurity and Infrastructure Security Agency (@CISAgov) October 7, 2022
"Foreign actors may intensify efforts to influence the results of the 2022 midterm elections by circulating or amplifying reports of actual or suspected malicious cyber activity in election infrastructure," the October 6 public service announcement states.
"Furthermore, these foreign actors may knowingly create and spread false claims and narratives about voter suppression, election or election fraud, and other false information intended to undermine confidence in the electoral process and influence public opinion about the legitimacy of elections. the elections", warned both federal agencies.
CISA is the cyber arm of the Department of Homeland Security (DHS).
Law enforcement agencies cite as examples previous elections in which foreign governments, without directly naming any, have attempted to influence elections and "incite violence" as a result of the spread of misinformation.
In the 2016 and 2020 presidential elections, the US government identified Russia, China, and Iran as electoral disruptors.
"Foreign actors may use a number of methods to deliberately spread and amplify false claims and narratives about malicious cyber activity, voting processes, and results surrounding the midterm election cycle," the alert says.
"These actors use dark web and publicly available media channels, online magazines, messaging apps, spoofed websites, emails, text messages, and fake online personas on U.S. and foreign social media platforms to spread and amplify these false claims", warn the agencies in their public alert
Federal officials warn that foreign actors could try to say, for example, that voter registration data has been compromised by hackers , that voter registration data is publicly available to state and local governments.
"These efforts by foreign actors are aimed at undermining voter confidence and enticing unwitting consumers of information and third parties to like, discuss, share and amplify the spread of false or misleading narratives," the alert says.
Among their recommendations to receive reliable and verified information about the elections are:
– For information about registering to vote, voting, and election results, trust your state and local election officials.
– Visit the US Election Assistance Commission website ( https://www.eac.gov ) as a resource for verified and reliable election-related information and resources.
CISA and the FBI say there are extensive safeguards in place to protect election infrastructure, including recommendations to help the public understand how to find reliable sources of election-related information.