Belinda surprises with a new look in which she looks completely bald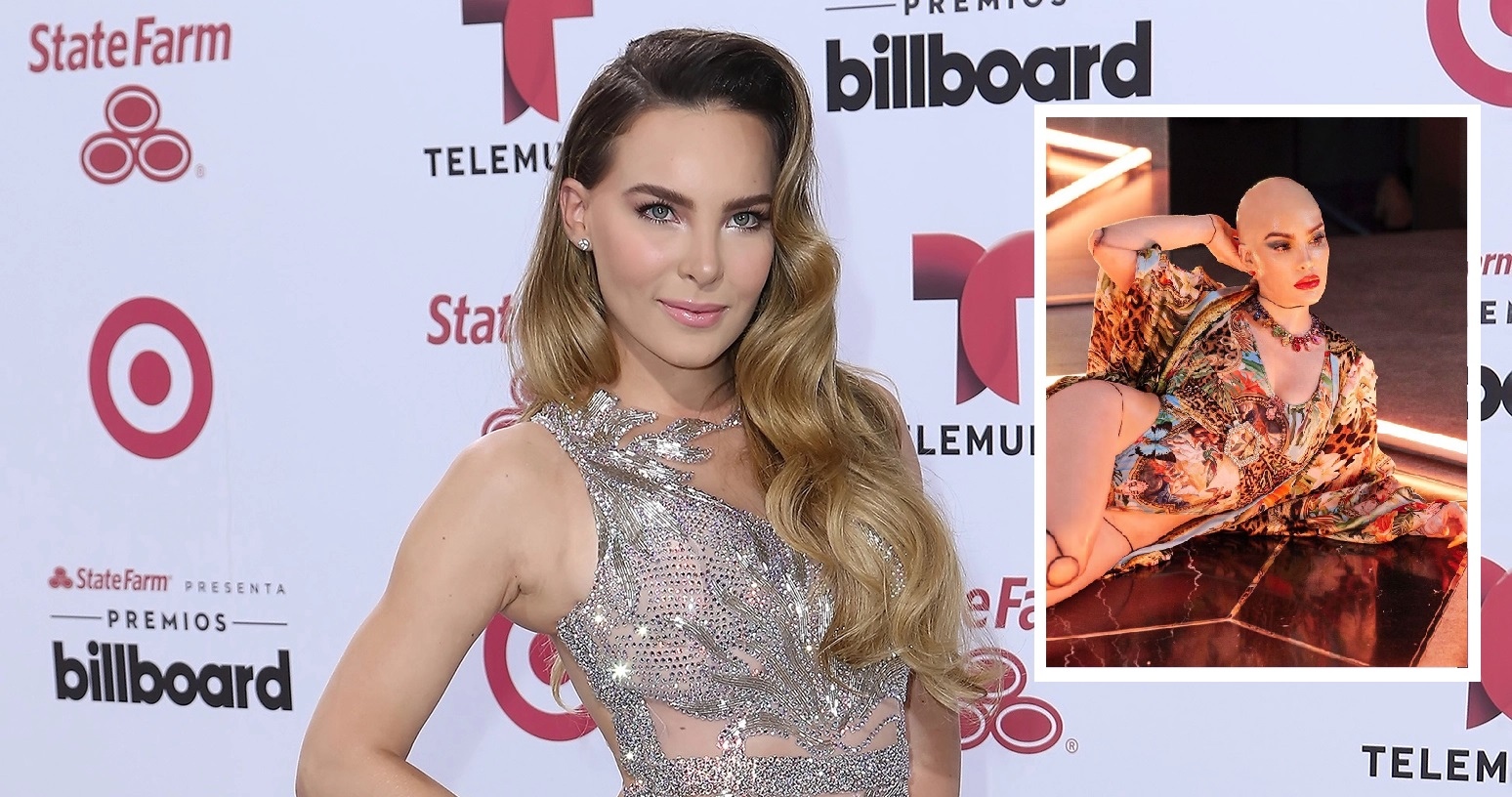 Although Belinda knows how to attract attention with extravagant looks, this time she surprised millions of fans by going completely bald for her next project.
Belinda knows how to cause a stir on social networks, and once again shared a photo with which she showed her new and extravagant look in which she appeared completely bald and at the same time showing off a great body.
After monopolizing the headlines for proclaiming herself "the queen of ties" with a sentence that increased the fame she already had for getting almost all her partners to get a tattoo in her honor, which was also taken as a very direct hint to Christian Nodal , now the pop singer is giving something to talk about again for her new look, in which she once again forgot her long blonde hair to appear without a single hair.
And although she has always been characterized by wearing extravagant looks, this time she surprised millions of fans by looking completely bald , because it was through her official Instagram profile where the interpreter of songs like "La Niña de la Escuela" and "Love at First Sight" shared a photo with which she showed this new image in which she also exposed her slender silhouette in a bodysuit.
Although so far he has not revealed more details that refer to his new look, everything seems to indicate that it is his new musical collaboration with the Spanish singer and songwriter Abraham Mateo , whom he mentioned in the publication that a few hours exceeded 160 thousand reactions in the shape of a heart.
To further increase the speculation around this mysterious publication, the singer's mother, Doña Belinda Schull , took up the snapshot and wrote in her Instagram stories "something is coming", along with several emojis in the form of fire, revealing that it could be the next big thing in her daughter's career.
For his part, the singer Abraham Mateo also shared the same publication within his different social networks, in which he gave one more clue along with the text: "I would love to tell the world what we did this summer in Madrid", without saying more.
Me encantaría decirle al mundo lo que hicimos este verano en Madrid… @belindapop pic.twitter.com/xnZSZdICIJ

— Abraham Mateo (@AbrahamMateo) October 14, 2022
Recall that a few days ago, Belinda welcomed the month of October with another surprising look, in which she painted her hair purple and with several piercings on her face, she wanted to compete with Chucky's girlfriend, although the only thing that he earned were comparisons to Christian Nodal's girlfriend, Cazzu