Chiquis Rivera shows off her curves in a high-cut swimsuit while resting on a lounger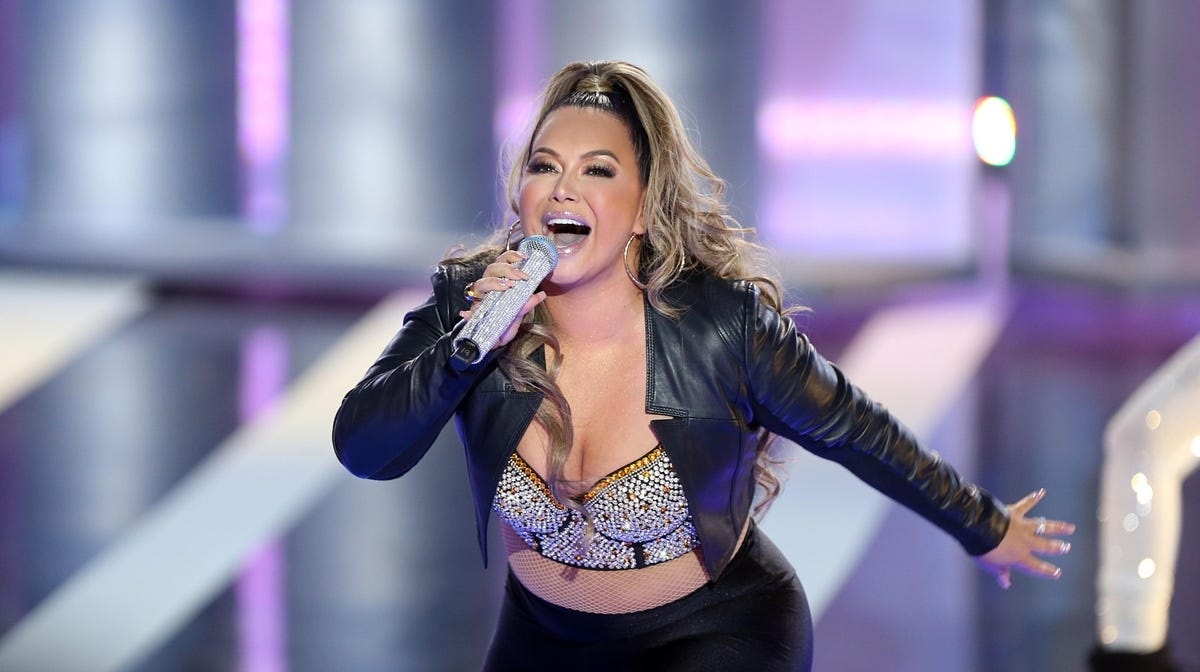 Chiquis Rivera surprised her followers on Instagram by posting a photo in which she showed off her body without a tan and without a filter; the singer has scored another hit with the song "55", a duet with Raymix.
After having a lot of fun at Disney in the company of her family, Chiquis Rivera chose to take a few hours off, and posed by the pool while resting on a lounger, wearing a high-cut swimsuit and drinking an ice-cold juice. She wrote alongside the image she shared on Instagram the message: "They say... 'Thick thighs save lives' -and I agree! 🥰 No tan. Without filters. No Face Tune. Just Janey! 💁🏼‍♀️ Thank you beauties for spoiling me today! 😭🙌🏻 💜"
Last week, the singer showed off her new hair color before heading to the studio to record a Christmas-themed song. For the occasion she wore tight red leggings, and she very excitedly said, "Here we are in the studio, you know, my favorite studio, and I'm recording my first Christmas song! They're going to love it."
Looking very sexy, Chiquis also shared a clip with her followers in which she promotes her latest single "55" , which she performs as a duet with Raymix. She did it shortly after waking up, and the rhythm was so infectious that she began to dance in high spirits.