Chiquis' sister Jenicka Lopez shows off her thighs in her new collaboration with Shein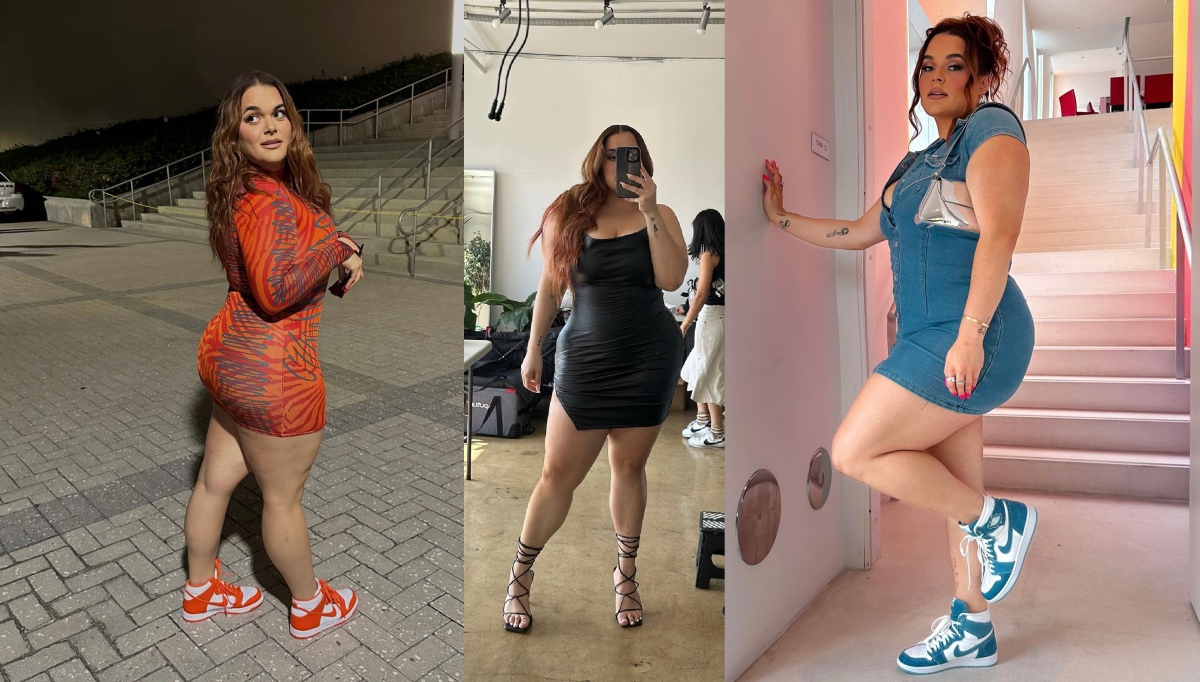 Proud of you, Chiquis Rivera wrote to her sister Jenicka Lopez in the photo shoot she did to publicize her new clothing line with Shein. She wore a miniskirt and everything!
Jenicka Lopez does not stop giving what to talk about. Chiquis Rivera 's little sistercontinues to work very hard not only to empower plus size women but also to cover more of the field in the textile world. She recently did a steamy photo shoot where she showed off her thighs up as she posed with her clothing line for Shein.
This is one of the largest online store chains worldwide. There are many celebrities who have collaborated with Shein such as Cardi B, Belinda, Hennessy Carolina and now one of Jenni Rivera 's daughters, Jenicka Lopez. With short miniskirts and dresses that are very tight to the body, Chiquis Rivera's sister showed that curvy women are in fashion.
Both Jenicka and the Queen Bee have given a clear example that security is the most precious attraction a woman can have. Without fear of what they will say, the also businesswoman made a series of photos where she exposes her attributes, causing many to run wild in compliments.
The fourth daughter of La Diva de La Banda has a long time and enough experience with clothes. Some time ago she launched a brand of sports clothing in large sizes Overcomfort and the response was successful. In addition to this, she is a lover of makeup and beauty products like Chiquis. She herself said she was extremely proud of Jenicka for this achievement.
Recently, the model left everyone in a high heel by attending the Karol G concert wearing latex from top to bottom. Same feat that she repeated in the presentation of La Bichota but in Miami and wearing an almost translucent and very short dress and a triangle top .
There is no doubt that all the Riveras have given a clear example that you don't have to be a 90 60 90 woman to show off your attributes, or to feel sexy, divine and above all self-confident.