Ninel Conde dances while walking aboard a yacht with a black string bikini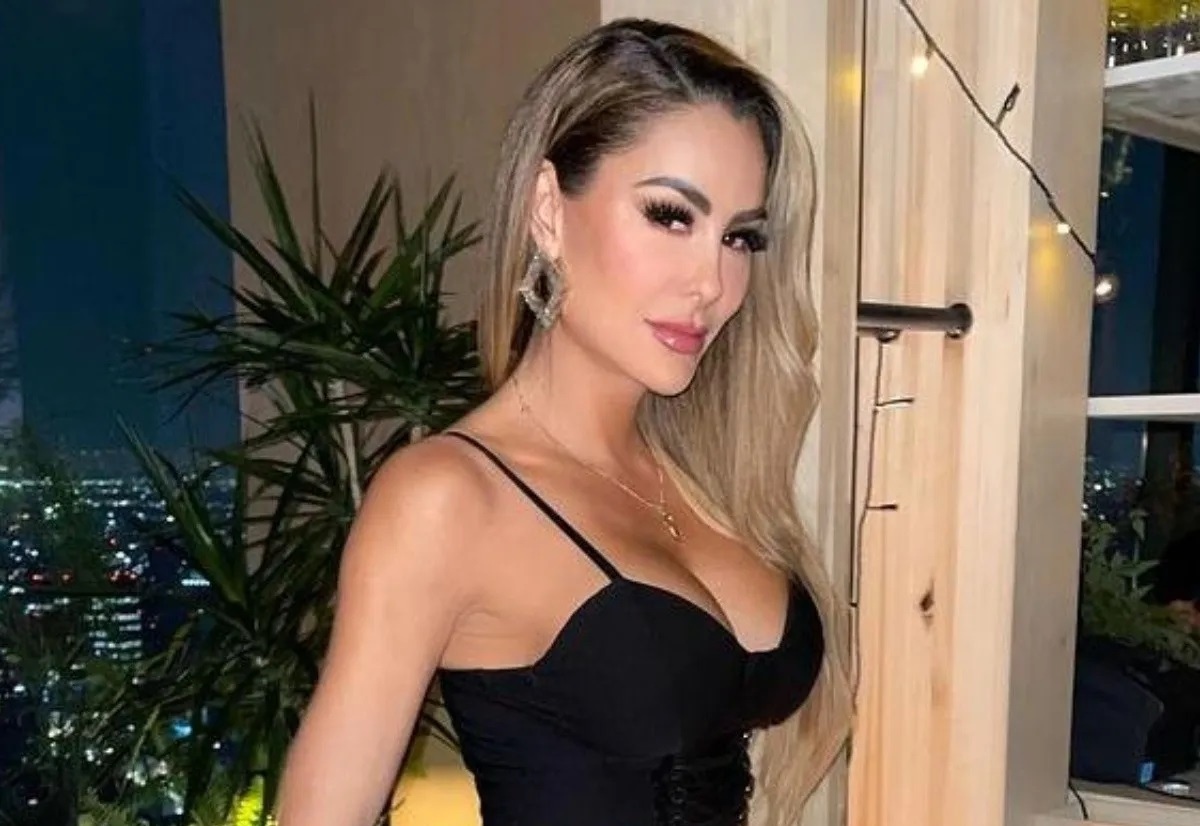 Ninel Conde fell in love posing with a black string bikini that she accompanied with a pareo in the shape of a triangle of mirrors, a garment that matches a top that helped her look even more spectacular during a yacht ride
Ninel Conde once again showed off her curvaceous silhouette to her social media followers with a seductive dance she performed while walking aboard a yacht, all while wearing a tiny swimsuit that highlighted the beauty of her curvaceous silhouette.
If "El Bombón Asesino" is about attracting attention with daring clothes, she is an expert, because in addition to being one of the celebrities who is always giving something to talk about due to her failed romantic relationships, she has also been in the eye of the hurricane thanks to the legal problems that he is involved in, one of the most recent being the lawsuit he has with Giovanni Medina for the custody of his son Emmanuel.
However, the good attitude that the actress maintains in the face of complicated circumstances has made her one of the most admired figures, of course without leaving aside the enviable figure that she maintains at 46 years old, which is the result of the demanding days of exercises that she performs and mainly take care of her diet, information that has been confirmed repeatedly through social networks where she shares her beauty secrets.
But without a doubt one of the images that attracts the most attention are those in which she appears wearing light swimsuits that highlight the beauty of her curves, as she did with a video published this weekend.
In the images that were shared to wish her 5.4 million Instagram followers a happy Saturday, the Mexican artist fell in love posing with a black string bikini that she accompanied with a pareo in the shape of a triangle of mirrors, a garment that matches a top which helped him look even more spectacular.
Although it was only a brief recording, she received hundreds of compliments with which her followers confirmed that she is one of the most beautiful celebrities and that no matter the controversies in which she is involved, because her charisma always speaks for itself.
Another clear sign that she continues to catch eyes was her debut on OnlyFans where she shares heated images in which she also shows off suggestive lingerie, an example of this was the clip that she exhibited on her TikTok account, where she appears from bed posing with a red lingerie set with which her charms stood out.