Andres Garcia's daughter reveals that she has already spoken with the actor, but due to her illness she...
Time to Read: 3 minute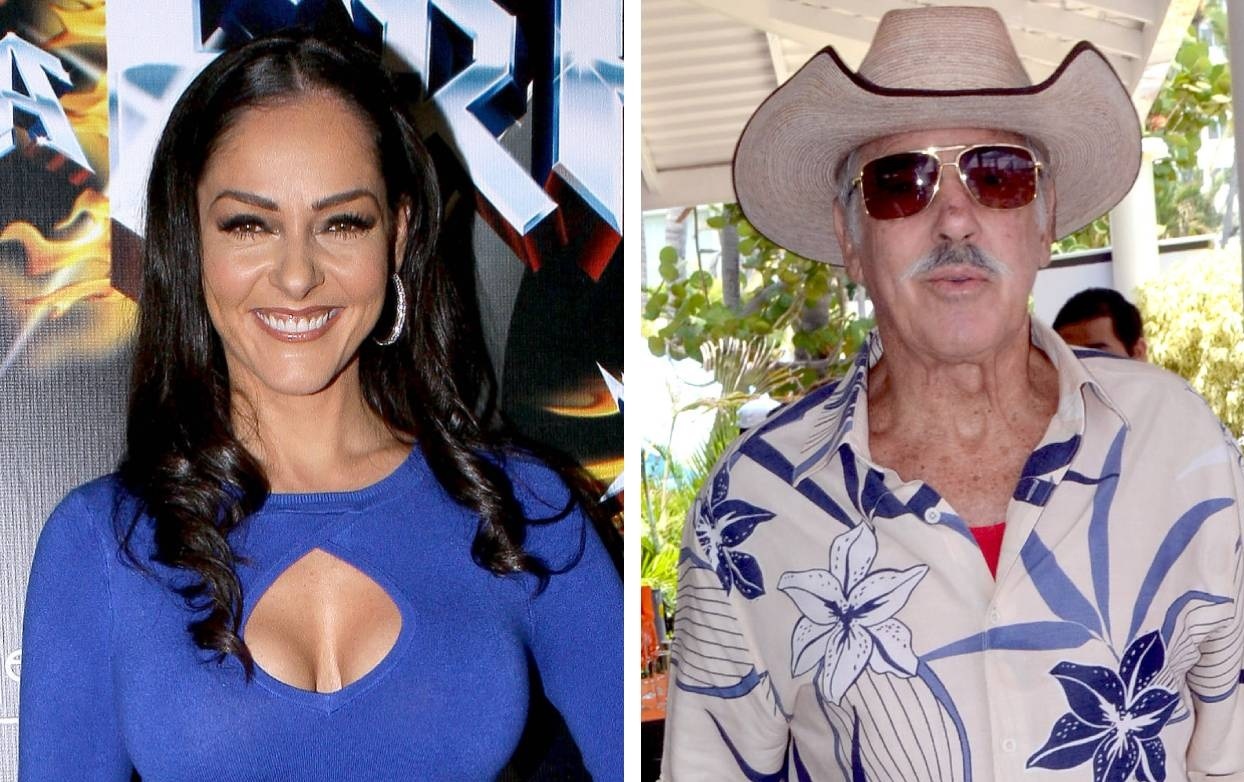 Andrea Garcia assures that the moment she lived when she talked with Andres Garcia was "precious", and she keeps it forever; however, shortly after he blocked her and again prevented all kinds of communication
In addition to suffering from liver cirrhosis that has put his life at risk, Andres Garcia faces a difficult time on a personal level due to the estrangement from his children, and although he recently revealed that the only one he maintains communication with is the oldest of them, Andres Jr. now it is his daughter Andrea who revealed that both were able to talk, but a short time later the actor cut off communication with her again.
It was during an interview conducted in the streets of Los Angeles, California, by the journalist Nelssie Carrillo, where the actress and presenter broke the silence about the estrangement with her father, assuring that it is a very difficult and painful situation that she is going through.
Although he confesses that he has never liked to share details of his personal life, he agrees to give his opinion because it is a topic that came to light.
"I had the opportunity to speak with him and I felt as if God told me:'you will have the opportunity to speak with your father clearly,'" he commented.
Although he prefers not to go into details of the conversation he had with his father, he assured that he understands it because the reaction he has is part of his illness and he only has to see it in a loving way.
"The public statements of my father are part of his illness process. It is a very delicate and painful situation, so we as a family ask you to take it with great compassion and perspective because that is how it should be taken. By the same process the little people lose mental clarity ", He explained.
He mentions that he has consulted with specialists to understand the disease suffered by the 81-year-old actor, and it is due to a process in which the liver can no longer process toxins, they go to the brain, so sometimes, " Although one wants to communicate with the person, it is not like when they are completely healthy . There is no such communication channel."
He assures that the moment he lived when he talked with Andres Garcia he keeps it forever; However, shortly after, he blocked her and again prevented all kinds of communication.
She also confessed that she has had many opportunities to advocate on her behalf to defend herself from everything that is said about her, but she has not done so out of dignity and love for her father, in addition to understanding that it is a difficult process.
"For the audience and for you there is the celebrity, Andres Garcia, but he is a man, he is a human being who is going through a very difficult and very painful situation . Although I have my reason and my right to defend myself, I am not going to do it, because my compassion and my awareness of processing what is happening comes first, even if I even hit the bucket, "he said before confessing that he is calm and is at peace with what he has done.
Read full article