Driver Maxine Woodside's son dies suddenly and these are the theories that caused her death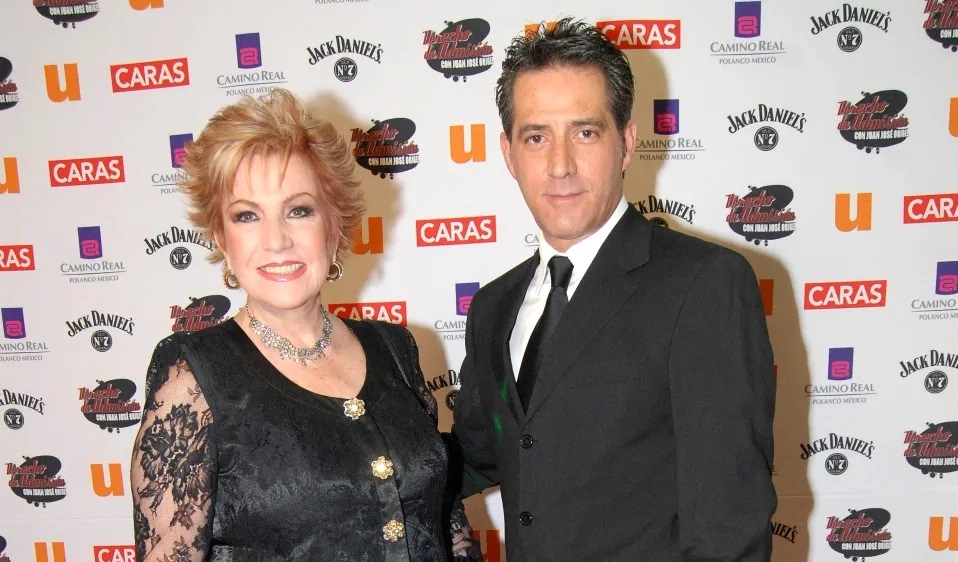 Driver Maxine Woodside's son dies suddenly and these are the theories that caused her death
Show host Maxine Woodside is experiencing a terrible loss after the death of Alejandro Iriarte, who died on the afternoon of this Thursday, November 10, was announced.
Although it had been reported that he was the victim of a sudden heart attack, at the age of 55, a Mexican reporter announced that the supposed cause of his death was due to a shot from a firearm, which is why the rumors intensify again. about the real reasons, since hours before, he published a message on his Facebook account saying goodbye to social networks.
According to the security journalist, Carlos Jimenez, the Mexico City Prosecutor's Office, as well as the authorities of the Álvaro Obregon mayor's office, began an investigation folder for homicide.
INDAGAN ORIGEN del ARMA
La @FiscaliaCDMX analiza el arma hallada junto al cuerpo de Alejandro Iriarte, hijo de Maxine Woodside.
Es esta pistola de calibre pequeño.
Hasta ahora no saben cómo la obtuvo.
Todo indica q con ella se disparó.
Les cuento con @franciscozea en @Imagen_Mx pic.twitter.com/e5JFPXpCs3

— Carlos Jiménez (@c4jimenez) November 11, 2022
On his Twitter account, she shared new information about the case of the son of the owner of "Everything for women" in which he revealed that the businessman was found in his bed , with a head injury, for which security elements the inquiries began.
So far, the announcer Maxine Woodside has not confirmed any information about the cause of death of her son with Fernando Iriarte.
In fact, several people close to the driver have stated that she is very affected, so now she has cut off all communication and turned off her cell phone, she also left her program on Radio Formula to be with her family and do the funeral process.
INVESTIGA @FiscaliaCDMX MUERTE del HIJO de MAXINE WOODSIDE
La Fiscalía en @AlcaldiaAO abrió la indagatoria por homicidio.
Alejandro Uriarte estaba en su cama, con una lesión en la cabeza.
Junto a él, hallaron una pistola y un cartucho percutido.
Todo apunta a q él se disparó. pic.twitter.com/jFFGJnJg5L

— Carlos Jiménez (@c4jimenez) November 11, 2022
Disturbing message from Maxine's son before he died
Before he died, "Nano", as he was called by his family and friends, posted a strange message on his Facebook account saying goodbye to social networks. "To everyone for so many years, I thank you very much for the signs of affection. For reasons of force majeure I will close all my social networks. It has been an incredible adventure, but everything has an end and today it is up to me to say goodbye. Thank you, thank you very much!" , he wrote prior to the report of his death.
Este fue el último mensaje que publicó en su cuenta de FACEBOOK, ALEJANDRO IRIARTE WOODSIDE, hijo de la conductora de radio MAXINE WOODSIDE, donde se despide de sus seguidores. Esto fue hace apenas 6 horas. Lo que ha dado pie a muchas especulaciones sobre su muerte 😱 pic.twitter.com/zmlNURJgE6

— Doña Carmelita (@CarLon_2020) November 11, 2022
Before this publication, many people began to speculate about the causes of his death, however, Ana Maria Alvarado, Maxine's friend and partner, reported that Alejandro died due to a sudden heart attack, a version that is now questioned. However, it will be the prosecutor's office or the family who confirm the new data that was revealed and give details of the death of the businessman and founder of "Dream Factory" of Grupo Formula.