Strong explosion rocks Istanbul, Turkey
Time to Read: 1 minute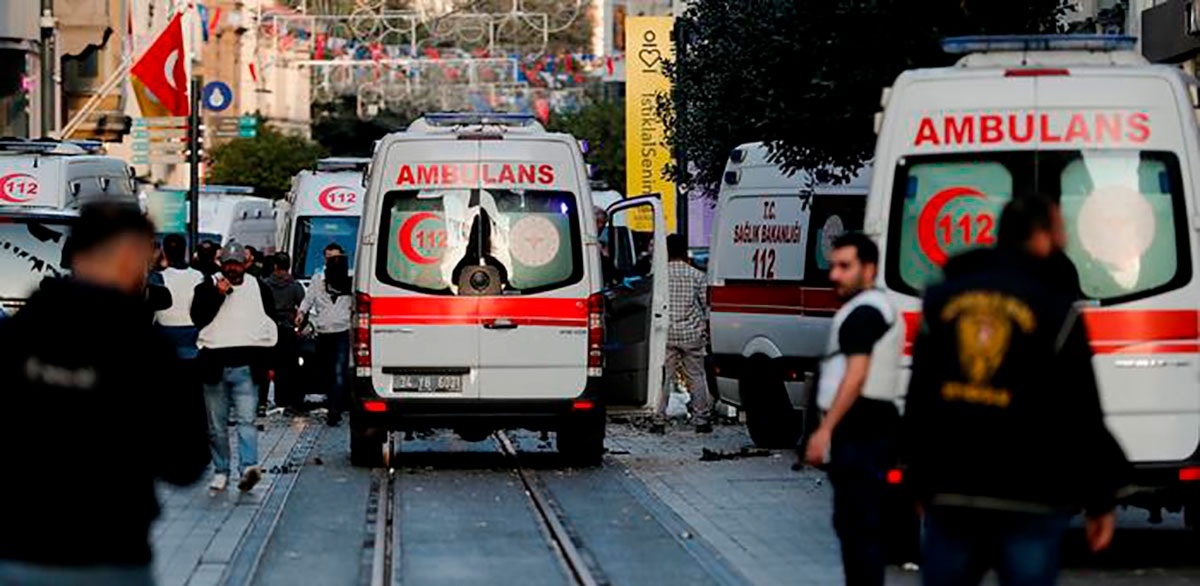 The number of dead and injured is still unknown. In the images circulating on social networks you can see a huge crater and flames that accompany the explosion.
A strong explosion was heard on Sunday (11.13.2022) in the busy shopping street of Istiklal, in the heart of Istanbul, leaving several injured, according to Turkish media.
According to the information that has circulated, there is talk of at least one dead and eleven injured as a result of the explosion, of which the origin is unknown.
The state broadcaster TRT and other local media have shown images of ambulances and the chaos produced by the many pedestrians who were at that time on the busy avenue.
"Today at 4:20 p.m. (1:20 p.m. GMT) there was an explosion on Istiklal street near Taksim (square). Security, health and fire forces have come to the scene. There are dead and wounded," Istanbul Governor Ali Yerlikaya wrote on Twitter.
The area was evacuated and according to the images broadcast on social networks at the time of the explosion, a roar was heard, accompanied by flames, which immediately unleashed a wave of panic among the crowd. You can also see a huge black crater and several people on the ground.
Read full article