Georgina Rodriguez impacted with transparencies at the Latin Grammy 2022 and smiled very little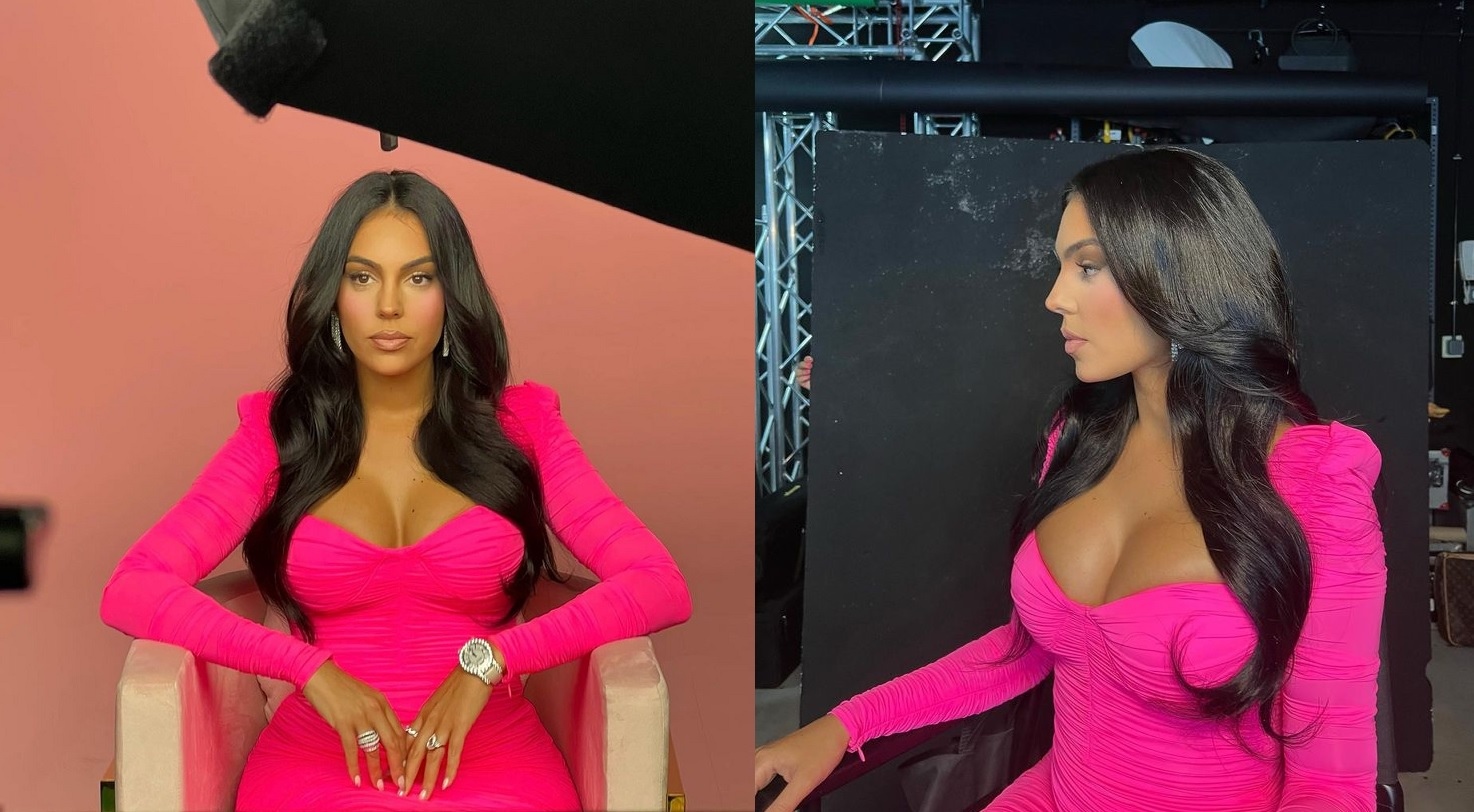 Cristiano Ronaldo's partner, Georgina Rodriguez, left her attributes visible with translucent outfits, but it was her seriousness that drew attention when she arrived in Las Vegas for the Latin Grammy
With a stunning and very translucent staging, this is how Georgina Rodriguez presented herself in Las Vegas, at the Person Of The Year event, which is held prior to the 2022 Latin Grammy ceremony.
Georgina Rodriguez captured all eyes when she arrived on the red carpet with a blue mermaid-cut dress, which has been one of her favorites, it was full of rhinestones that in turn combined perfectly with the transparencies and her slender figure. Despite being one of the most anticipated people of the night, the model did not smile.
Likewise, the accessories that the couple and mother of Cristiano Ronaldo 's children, Georgina, chose for this day have given something to talk about. She wore long earrings in combination with a bracelet and several rings that surely cost a fortune. This is not to mention the transparent jeans that she wore when she arrived.
Na cerimónia dos Latin Grammy Awards, Georgina Rodríguez destacou-se pelo vestido, modelo sereia, repleto de brilhantes. https://t.co/kWRaN3B8er

— Selfie (@Selfiept) November 17, 2022
At the Mandalay Bay Convention Center, the influencer and star of the Netflix reality show Yo Soy Georgina posed for photojournalists without smiling. This has resulted in some pointing out that she still has a sad face, due to the loss of one of her twins , which she lived a few months ago.
"She looks uncomfortable", "She is very grey", "She is beautiful, but her discomfort is noticeable", some Internet users commented on Instagram.
However, Cristiano Ronaldo's girlfriend also got many positive comments and hundreds of compliments that accompany the various publications in which she appears.
"She is beautiful and does not need much", "Beautiful, elegant and distinguished", "Very elegant and pretty" and "She always looks beautiful", "Great body and with several babies", said others.
It is worth remembering that tonight the model will also go on stage at the Latin Grammy to present an award. That is why, days before, she has already settled in Las Vegas and has participated in various activities related to the award ceremony.
Looks de Georgina
Not only the blue dress caught the eye. Georgina's good taste and passion for fashion have once again been in evidence. In what appears to be the corridor of the hotel where she stayed, she posed in an outfit that has not gone unnoticed.
Clad in a white Givenchy flannel, the mother-of-six wore sheer jean that exposed her powerful legs. These have been very fashionable lately and we have seen them on Anitta , Lele Pons and even Kim Kardashian herself, an influencer who greatly admires the footballer's wife.
"Brutal", "You are a queen", "Cristiano said he does not think about marriage, but you deserve it" are some of the comments that rest on this publication.