Long Beach announces guaranteed basic income program for low-income families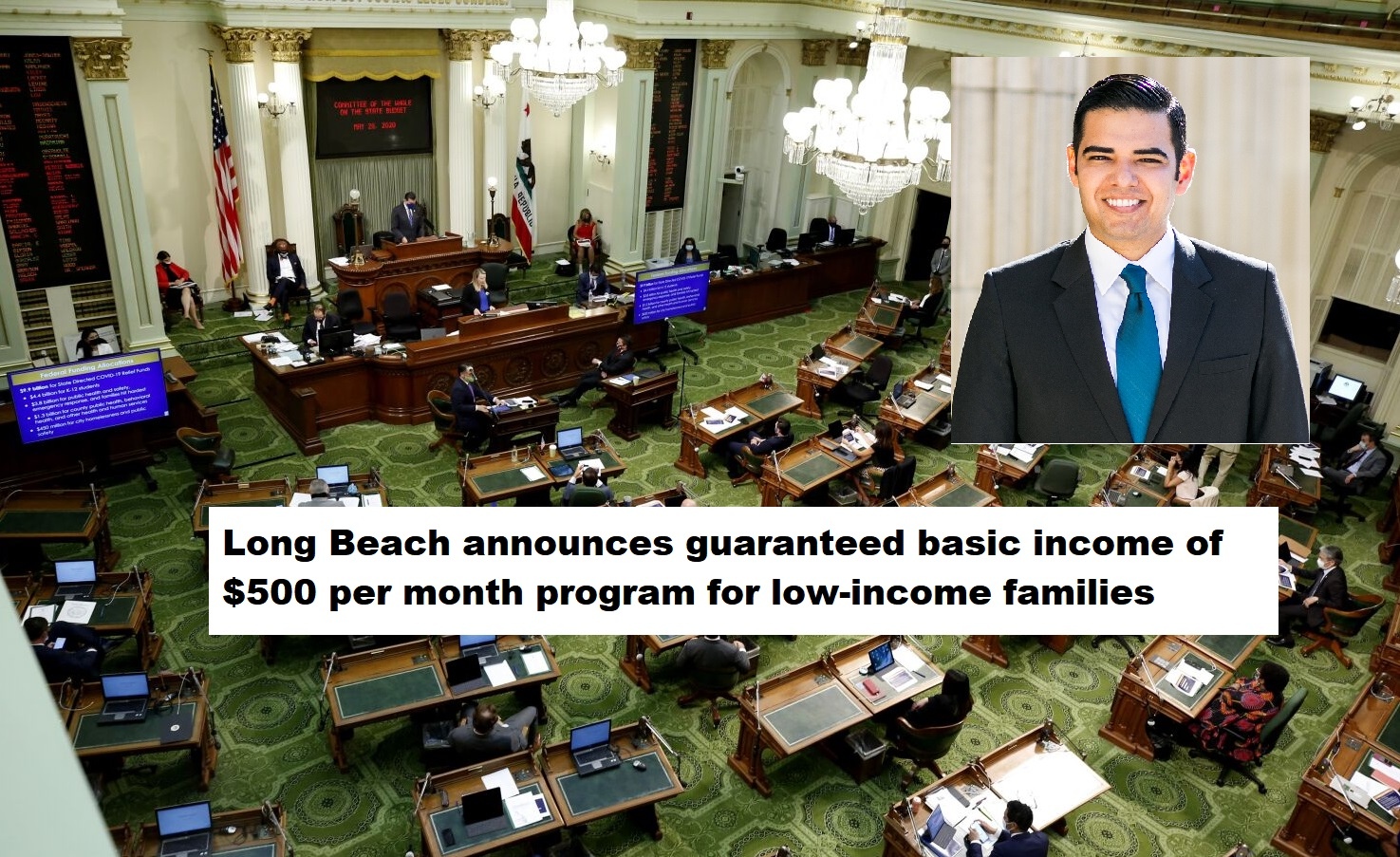 Eligible Long Beach residents may apply for the Guaranteed Basic Income Program that is provided to families of single mothers or fathers with children
Registration for a Guaranteed Basic Income pilot program that will provide $500 a month for one year to single-parent families in the southern California city of Long Beach began Friday, said Mayor Robert Garcia, who is in his final days of office after be elected to the United States Congress.
The pilot program will initially benefit 250 families of single mothers or fathers with children living at or below the poverty line.
This is the first phase of the program that García proposed and that was unanimously approved by the Council of the port city of Los Angeles County, which has more than 450,000 inhabitants, 43.2% of them Latino.
At the launch of the program, Garcia, of Peruvian origin, said that "this is an incredible opportunity to invest in our community and obtain critical assistance for some of those most in need."
The nonprofit Fund for a Guaranteed Income (F4GI) has partnered with Long Beach to administer the program.
In addition to the $500 monthly stipend, which families will not have to pay back, eligible individuals will have access to financial counseling.
financial counseling will focus on families living in the 90813 ZIP code, where residents have been disproportionately affected by the coronavirus pandemic compared to other city dwellers, and also have high rates of poverty.
About 88% of the residents in that ZIP code are renters , and just under half have income below the poverty level. Latinos make up 65% of the area's population.
With this pilot program, Long Beach joins other cities and counties in California, such as Los Angeles, that have implemented this guaranteed basic income to help fight poverty.