Salma Hayek does not want her daughter Valentina to be an actress and explains her reasons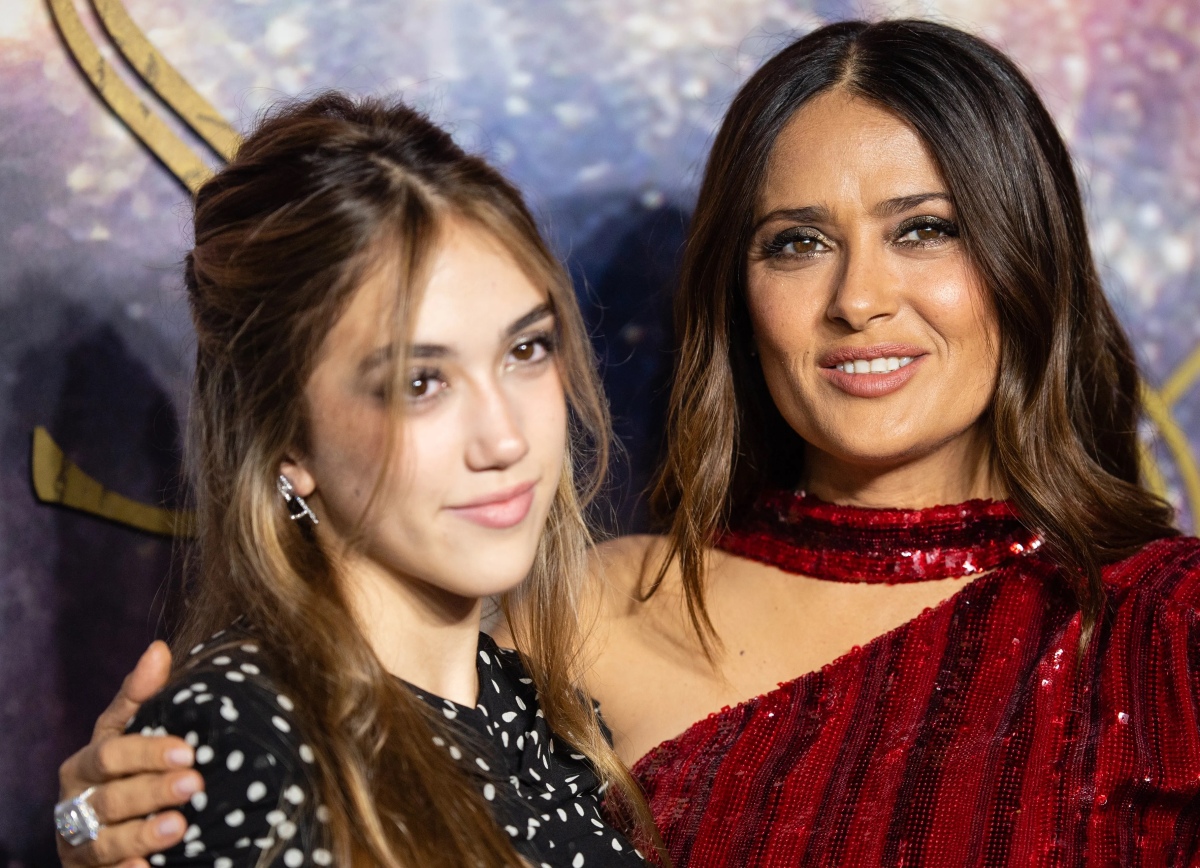 Despite the successes achieved in her career, Salma Hayek does not want her daughter Valentina Paloma to be an actress. Francois-Henri Pinault's wife explains why.
Salma Hayek, who celebrated the 15th birthday of her daughter Valentina Paloma, broke the silence and accepted, within her facet as a mother, that she does not want to let her eldest daughter be an actress.
The Mexican, originally from Veracruz, is currently an acting icon for her nation, because she has carved out a successful path in Hollywood, sharing film productions with great international stars.
Hayek hasn't just settled for being an actress, she is also known for her determination to be a producer, another success for her career in the entertainment industry.
Despite this, all to the point that her only daughter, along with the billionaire Francois-Henri Pinault, François-Henri Pinault, is not allowed to follow in her mother's footsteps, does she have another future?
Salma Hayek's career
Salma Hayek began her career when she was just 19 years old, in 1988, playing roles in telenovelas in Mexico. But her talents took her to the big screen and playing one of her most forceful roles, in the famous painting Frida Kahlo.
Until now, his daughter Valentina Paloma Pinault is far from the public eye, having very few appearances, despite having two world famous parents.
Although, Valentina has made it clear that she wants to be an actress, to which Salma Hayek has responded with blunt negativity, not because she doesn't think she has talent, but because she considers that she is too young to face the big industry that is Hollywood.
"When you act very young you lose your anonymity. I think that on a general level, the best thing is to maintain and have a life strategy that allows you to have an artistic side, a professional side and another as a woman, knowing that one of those things always takes a little risk," said the actress in the newspaper. The USA Herald.
"Each person has a different sensitivity: you have to put it together, there really is no one to tell you how to do it. It means understanding what you sacrifice, what it gives or what it takes away", Salma pointed out .
Valentina not only wants to be an actress, but also as a producer like her mother," I would like to be an actress and then a director because that is what makes sense in my head (…) Also, I think it must be more difficult to be a director if you don't have experience on the other side of the screen, that could help direct."