Los Angeles County health officials strongly urge wearing masks indoors due to increased infections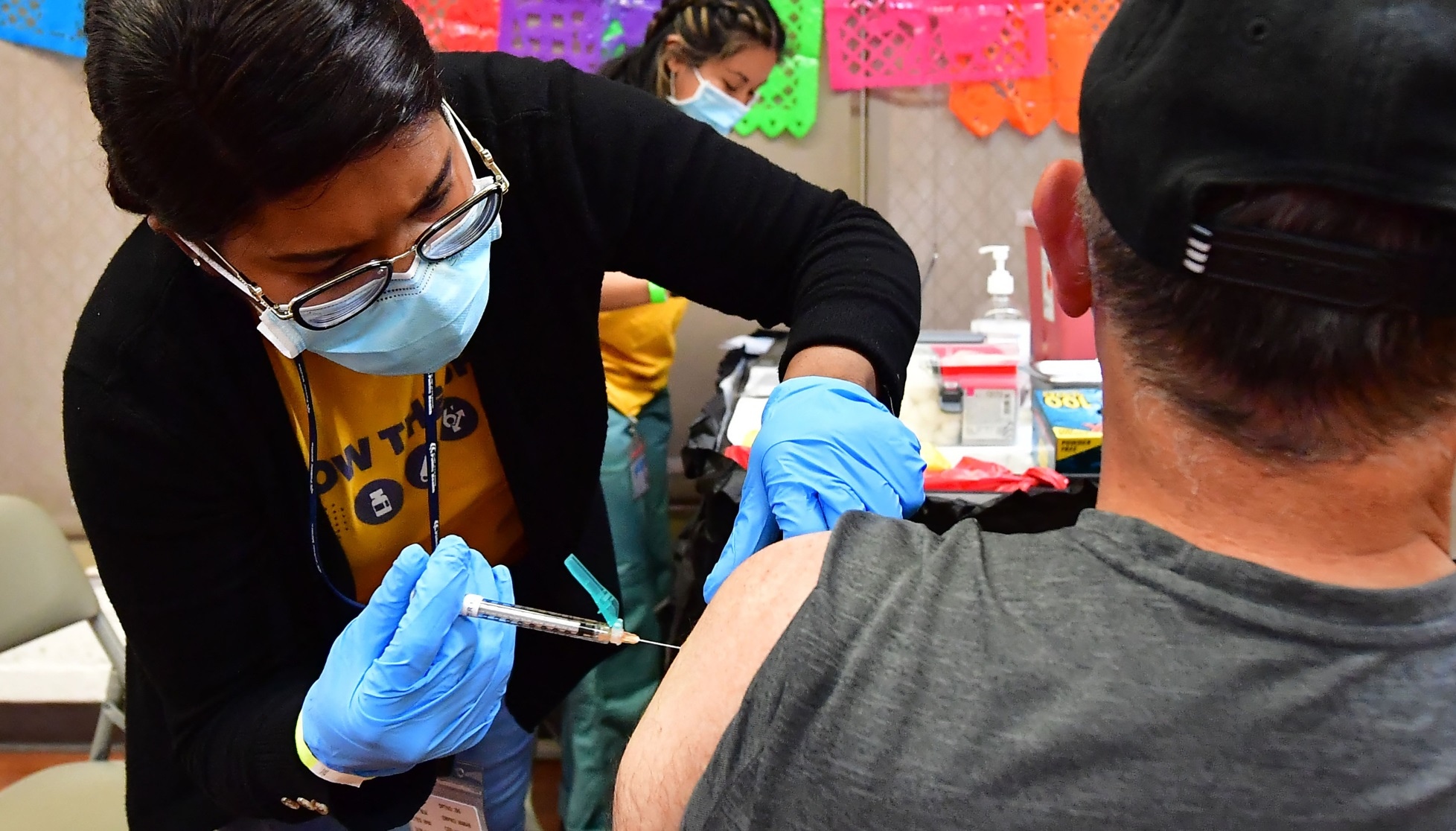 This Tuesday, the county Department of Public Health reported 2,370 new cases and 9 deaths related to the disease; the number of people hospitalized is 1,040 sick
Los Angeles County health authorities reiterated in their request to residents to use face masks in indoor public spaces due to the increase in COVID infections.
This Tuesday, the Los Angeles County Department of Public Health reported 2,370 new cases and 9 deaths related to the disease.
COVID-19 Daily Update:
November 29, 2022
New Cases: 2,370 (3,538,009 to date)
New Deaths: 9 (34,179 to date)
Current Hospitalizations: 1,040
Today's Positivity Rate: 14.7% pic.twitter.com/VT3sNoRNKc

— LA Public Health (@lapublichealth) November 30, 2022
Over the weekend, the county had 5,414 infections along with 15 deaths. On Saturday, 1,640 new cases were reported, 2,175 were added on Sunday and 1,599 on Monday.
Health officials believe the overall official case numbers are artificially low because residents have at-home COVID tests available and results are not reported to the county, while other sick people do not get any try.
The numbers for this Tuesday report that 1,040 people are hospitalized due to COVID.
Since the first days of November, Los Angeles County has seen a steady increase in cases and hospitalizations, so health officials are again strongly recommending that people wear masks in indoor public places.
Masks are still required to be worn inside healthcare and congregate care facilities, for anyone exposed to the virus in the last 10 days, and where required by the operator.
The seven-day daily average rate of people testing positive for the virus rose to 14.7% on Tuesday, up from 13.7% on Monday.
Health officials have warned of a possible increase in infections during the winter months of not only COVID, but also influenza and respiratory syncytial virus, or RSV.
A fully vaccinated person can still contract and spread COVID, but health officials say the vaccines offer protection against developing severe symptoms that can result in hospitalization and even death.