China already has 6 astronauts living and working in its own space station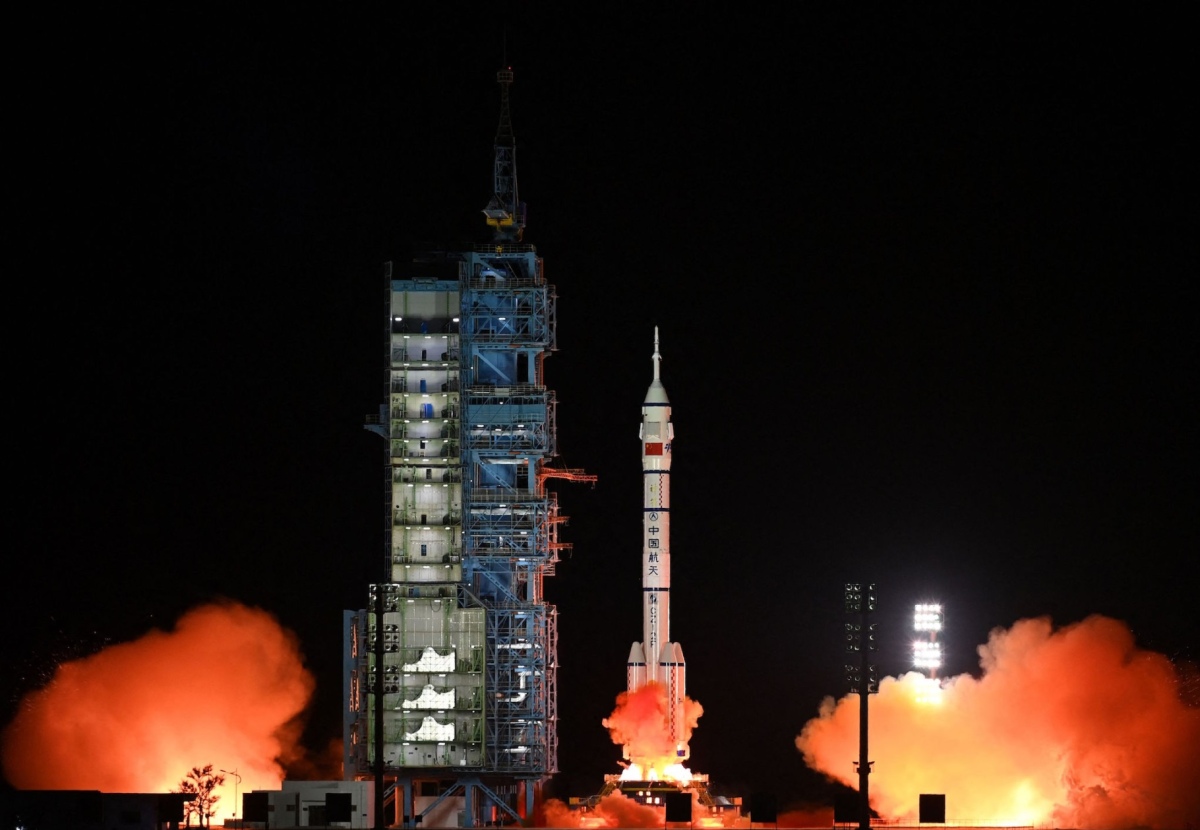 This new six-month mission will be the last of the construction phase of the Tiangong space station.
 Today China took the first step towards its new space age by sending astronauts into space for the first rotation inside its own space station.
On Tuesday, three Chinese astronauts were launched into space in the Shenzhou-15 spacecraft heading to the Chinese space station known as Tiangong, which means Heavenly Palace, where three other astronauts currently carrying out a mission await them.
🚀Long March 2F Y15 soars from Jiuquan Satellite Launch Center in Northwestern China at 15:08UTC, carrying 3 #Shenzhou15 astronauts to @TiangongStation the China Space Station https://t.co/FzLYfBXKdT pic.twitter.com/BBCse5IEIs

— China 'N Asia Spaceflight 🚀🛰️🙏 (@CNSpaceflight) November 29, 2022
The arrival of the three astronauts will mark the first crew rotation on the space station, with two teams working together for around ten days.

After takeoff, around 6 and a half hours later, the mission commanded by Fei Junlong and crewed by Deng Qingming and Zhang Lu managed to dock with their country's space station.

For several days, these three astronauts will share the Chinese space station with the crew of the Shenzhou-14 spacecraft, which was already on board and will return to Earth after its six-month mission.

Your mission is to finish the construction of the space station

According to China's Manned Space Agency, this new six-month mission will be the last of the station's construction phase, as the third and final module of the station docked with it earlier this month.

The main mission of the crew of the Shenzhou-15 spacecraft is to completely complete the assembly of the Tiangon station with the construction of the orbital outpost scheduled for the end of December.

Upon completion of this stage, the mission led by astronaut Fei Junlong will launch the first phase of the application and development of the space station that can accommodate up to six astronauts at a time.