Ninel Conde shows off her heart-stopping curves while posing with a translucent bodysuit
Time to Read: 3 minute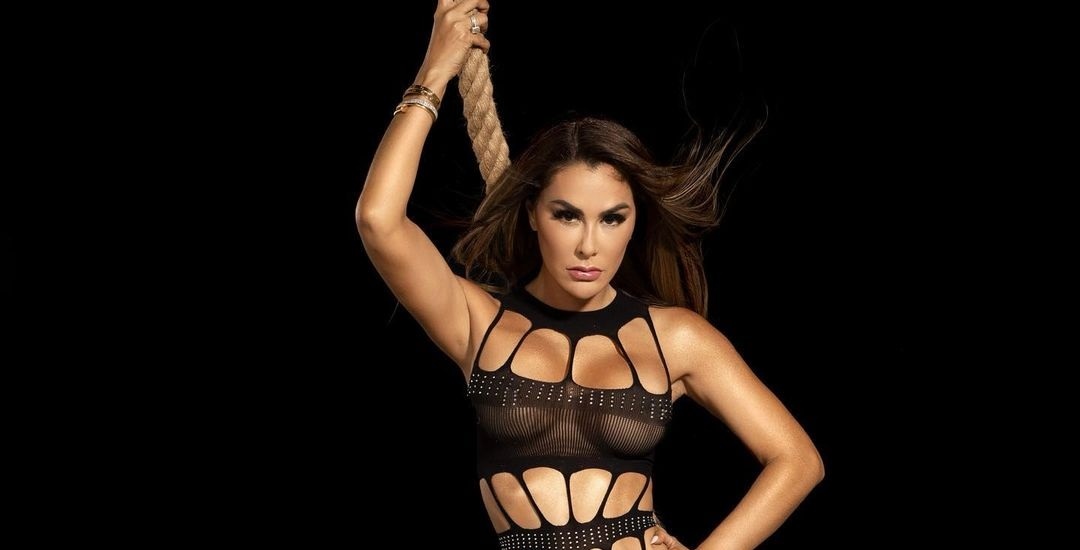 Posing with a revealing translucent mesh bodysuit, Ninel Conde confessed that exercising is the best therapy she has in her difficult moments
Ninel Conde does not tire of showing off her stunning beauty before millions of followers that she has conquered on social networks and now it was with a seductive translucent bodysuit that she managed to highlight her figure.
If it is about attracting attention with daring clothes, there is no doubt that the Mexican actress and singer known as " El Bombón Asesino " is an expert, because in addition to being one of the celebrities who is always on everyone's lips due to her failed relationships sentimental, over the last few years he has also given much to talk about thanks to the legal problems he is involved in, such as the lawsuit he had with Giovanni Medina for the custody of his son Emmanuel, a situation that fortunately has already ended with an agreement reached for the sake of the eight-year-old.
But another aspect that has attracted attention is the good attitude that the Mexican artist maintains in the face of complicated circumstances, which has even come to be positioned as one of the most admired figures, of course without leaving aside the enviable figure that maintains his 46 years and that is the result of the demanding days of exercises that he performs together with a healthy diet, information that has been confirmed on several occasions through social networks where he shares beauty tips.
And this was one of the secrets that she recently revealed through her official Instagram account, where in addition to posing with a completely translucent black mesh bodysuit , she confessed that one of the keys to maintaining a heart-stopping body is exercise, Well, not only does it leave extraordinary physical results, but it also helps you recover from the difficult moments you are experiencing, as it is a kind of therapy.
"I love exercising, it is one of my best therapies and it is something that makes you feel good inside and is reflected on your exterior. Remember… it is a way of life, not a diet system that you will soon abandon… you can! ", She pointed out at the bottom of the snapshot in which she attracted thousands of glances.
But it has not only been the one that has unleashed a shower of compliments, because weeks ago she showed off another angle of her statuesque silhouette while wearing the revealing black garment.
Another attitude that she constantly promotes is gratitude, since she considers that it is a fundamental part of life, although sometimes everything is against her.
"It never hurts to be grateful for everything we have. Today I am grateful to always have them with me, "he mentioned along with a photograph in which his fans turned out to be the luckiest, because in it he wore a tiny golden bikini that was lost with his skin tone.
Read full article