Lebanon lights a Christmas tree made from 108,000 plastic bottles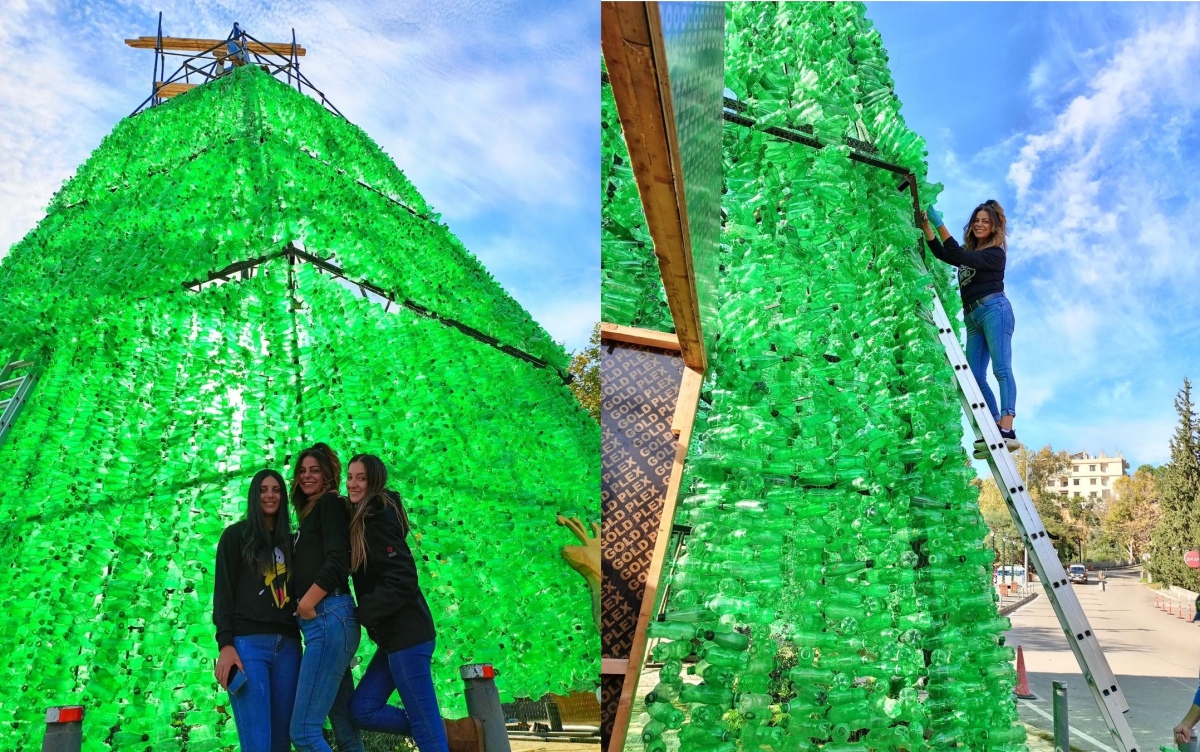 The tree joins two other plastic displays, a plastic cave and a globe made of 105,000 layers of plastic.
Environmental awareness can occur in any situation, even as part of the end-of-year festivities. Such was the case with the creation of a Christmas tree made of recycled plastic bottles.
As a way of calling to protect the environment through recycling, a tree made from 108,000 recycled green plastic bottles was placed in Lebanon, as Christmas trees generally are.
Caroline Chaptini , a recycling artist, together with a team of environmental activists and Pierre Ziadeh, director of the "Christmas by the Lake" festival in northern Lebanon, have brought this nine-meter-high structure and its star to life .
The plastic tree, illuminated near Bnachii Lake in Zgharta district, is also shaped like an emerald to symbolize the importance of caring for our precious planet Earth.