Video: Fan lost her temper and went topless in the middle of the stadium after Argentina's triumph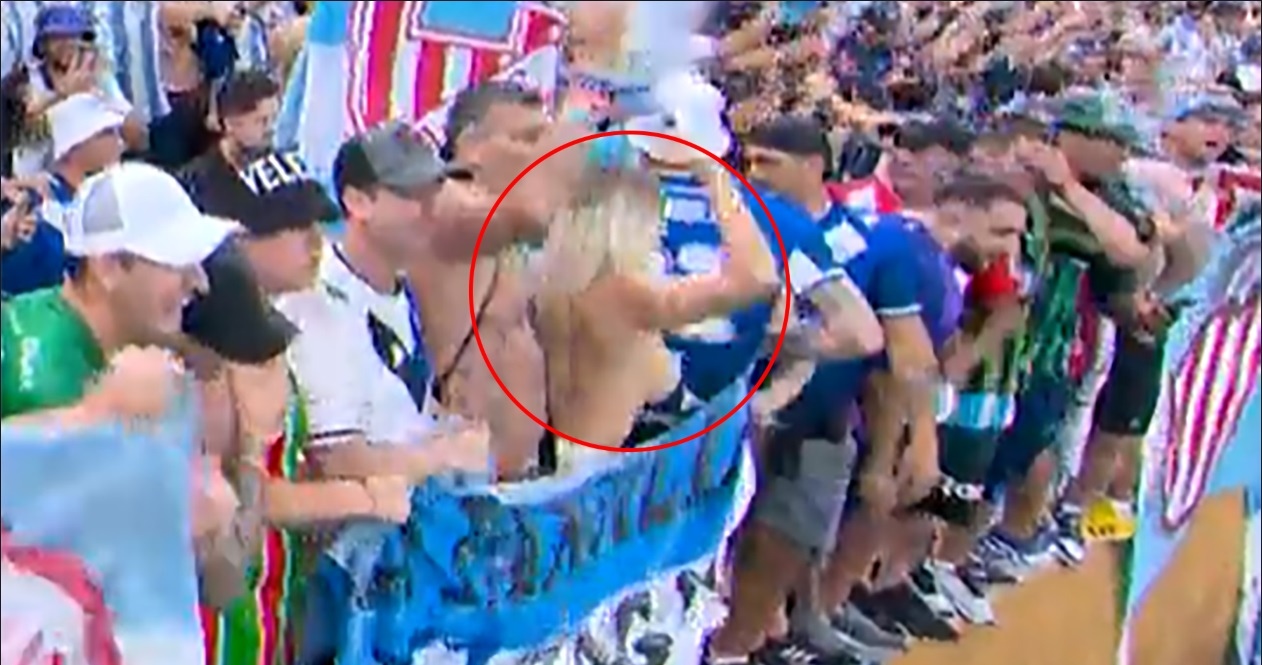 In the midst of the euphoria for the third World Cup in Argentina this Sunday in Qatar 2022, an albiceleste fan took off her shirt and left her breasts exposed in a stand at the Lusail Stadium
The Argentina team dramatically established itself this Sunday at the Lusail Stadium in Qatar as the new world champion after defeating France in a penalty shootout. The match was high tension and practically not suitable for the faint of heart. After the albiceleste victory came to fruition, the fans present at the sports venue erupted with joy.
Through social networks, a video of a fan with her breasts completely exposed in the stands of the Stadium emerged. The moment was captured on television broadcast after the delivery of individual awards and the World Cup to Argentine captain Lionel Messi.
Fan lost control and she went #topless in #excitement.#FIFAWorldCup #FIFAWorldCupFinal #FIFAWorldCup2022 #Qatar2022 pic.twitter.com/wdagVtJNKR

— Amit Kumar Jha 🇮🇳 (@Amitkumarjha_) December 19, 2022
Despite being permissive due to the large influx of fans, this small emirate has strict regulations and a dress code for both men and women. In the case of ladies, it is not allowed to wear necklines; off-the-shoulder shirts; dresses or shorts whose length is above the knee; ripped or torn pants or going topless.