They collect signatures in Argentina so that Julian Alvarez ends up with his girlfriend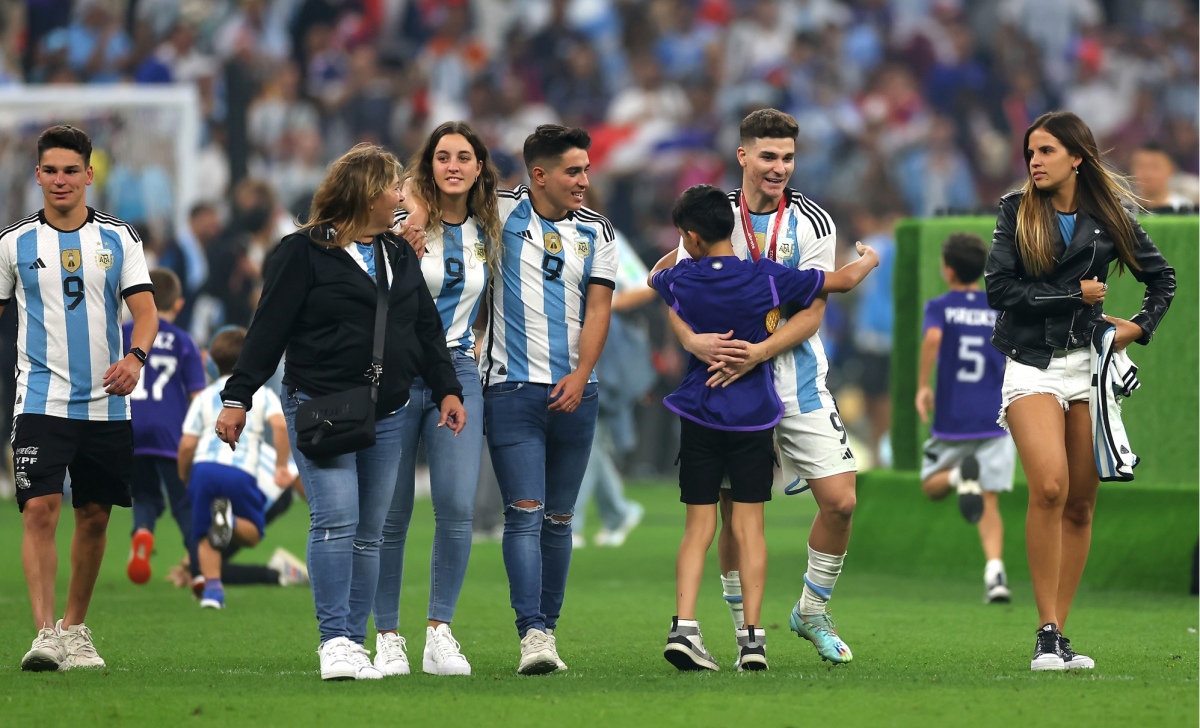 After an incident in which Julian Alvarez's girlfriend told some children that the Manchester City striker would only take a group photo and not sign autographs
The whole of Argentina is still euphoric about the triumph of its team, on this occasion, Julián Álvarez, a revelation striker who with his four goals in the Qatar 2022 World Cup became another idol of the fans, has been the protagonist together with his girlfriend, Emilia Ferrero. And it is that several fans have collected signatures for the Manchester City striker to break up with his girlfriend , this after an incident in which the girl would have prevented the footballer from signing the shirts of several boys.
From the page change.org, much requested by the French and Argentines in recent times, a path has been started for said petition, although it sounds very absurd, they have already managed to collect 12 thousand signatures. Said request is described on the aforementioned page as: "Julián separate from Mary Jane."
It should be remembered that a few days ago, a video was seen through social networks in which Ferrero was a little tired when asked for autographs by some children and she told them: "A cell phone and take all the photos", in a tone of exhaustion and later ends: "Guys, one more photo and that's it. We have to go."
Tenemos a la ARAÑA y después a la AÑA de la novia pic.twitter.com/U1Q5rGJL7P

— 🇱🇧°LU° ⭐⭐⭐لولا🇦🇷 (@luargarmy) December 24, 2022
"We have to make the Spider realize that 'Mary Jane' (Emilia) is a toxic 'milipili' that ruins her public image and that this with the chaco or with us would not have happened," the petition ends.
The attitude of the girlfriend of "La Araña" Julián Álvarez was rejected by a large part of the fans, who even dared to start this collection of signatures. For their part, the couple has not said anything about it, although the petition is still standing, it is obviously not expected to be relevant to the future of Julián and Ferrero.