Kosovo closed its biggest border crossing with Serbia as chances of war grow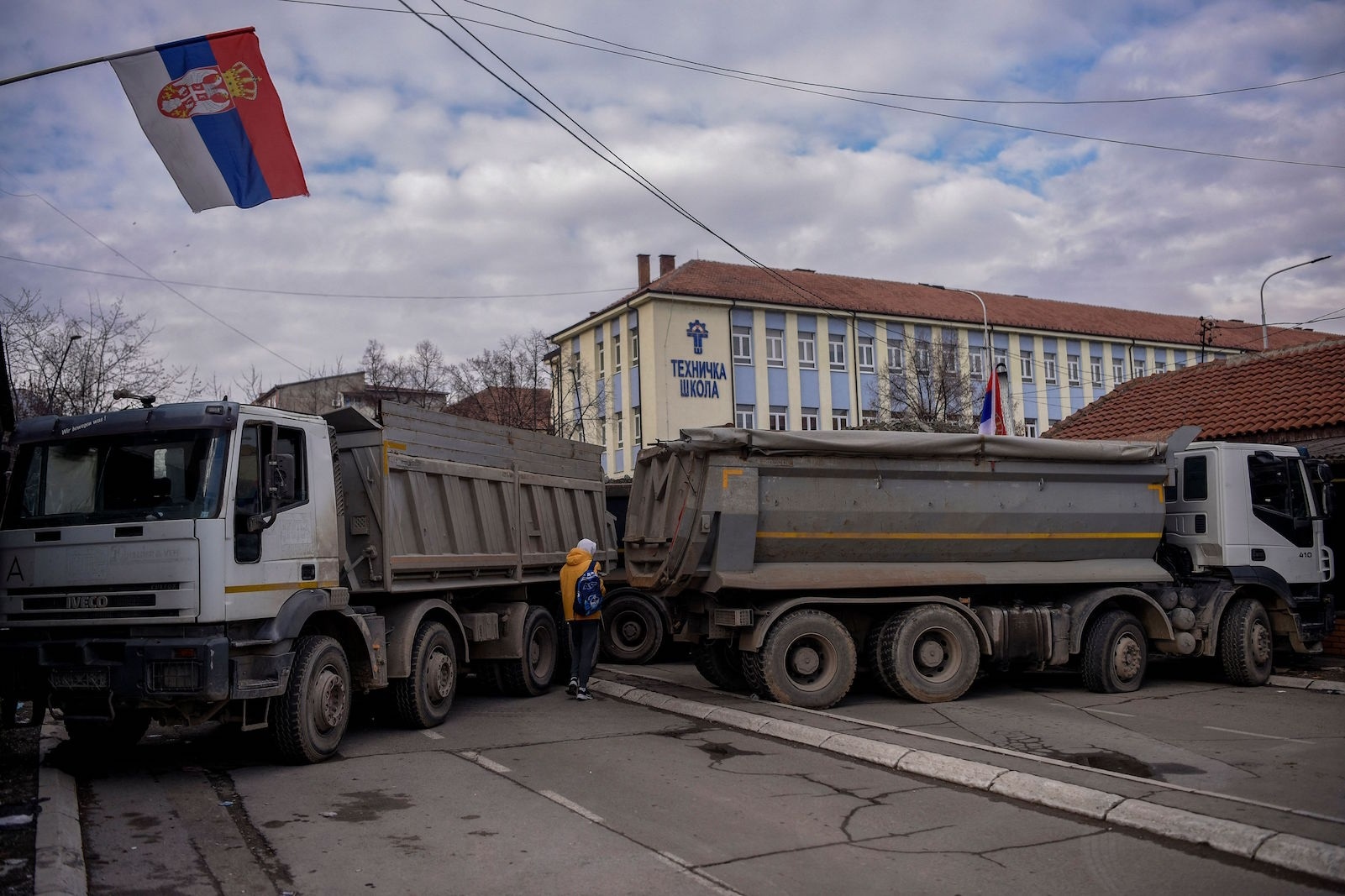 Days before, the Serbian government stationed military forces on the common border with Kosovo
Tension continues to escalate on the Serbia-Kosovo border after the country closed its biggest border crossing with its neighboring country on Wednesday morning.
Kosovo decided to lock down days after Serbia posted military forces on the shared border and a group of demonstrators on the Serb side set up barricades to protest.
The Kosovo police reported on their official Facebook account that due to the road blockade in Serbia, the Merdare border point is closed to traffic.
The police explained that in the late afternoon hours of Tuesday, the highway linking the Republic of Kosovo was blocked by "suspicious persons".
The road blockade was carried out approximately in the second kilometer on the territory of Serbia, from the border point of Merdare, which due to this blockade is closed for traffic.
Faced with the blockades, the Kosovo Police closed that border point and asked its citizens to use other areas to cross the border with Serbia
"Such an illegal blockade has prevented the free circulation and movement of people and goods, which is why we invite our citizens and compatriots to use other border points for circulation," the police published.
In recent days, the specter of war in Europe has resurfaced, after the Serbian government announced earlier this week that it had placed its security troops on a state of high alert in the face of escalating tensions on the border with Kosovo.
The current situation of tension between Serbia and Kosovo broke out after an alleged shooting occurred in a border area last weekend, in which; however, no injuries were reported.
After receiving conflicting reports of a shooting in which no one was injured, the Serbian government increased its presence at the border, justifying it with alleged reports of exchanges of fire.
EU and US call for containment
The European Union and the United States issued a joint statement on Wednesday calling for "maximum containment" and actions to de-escalate the "continuing tense situation in northern Kosovo."
Both the EU and the US were working with the presidents of both countries "to find a political solution in order to de-escalate tensions and agree the way forward in the interest... of all communities," foreign policy spokespersons said. from the EU and the US Department of State.
Brussels and Washington also welcomed Kosovo's assurances that "there are no lists of Kosovar Serb citizens to be detained or prosecuted for peaceful protests/barricades."