Volkswagen ID.7: new electric sedan revealed at CES 2023
Time to Read: 2 minute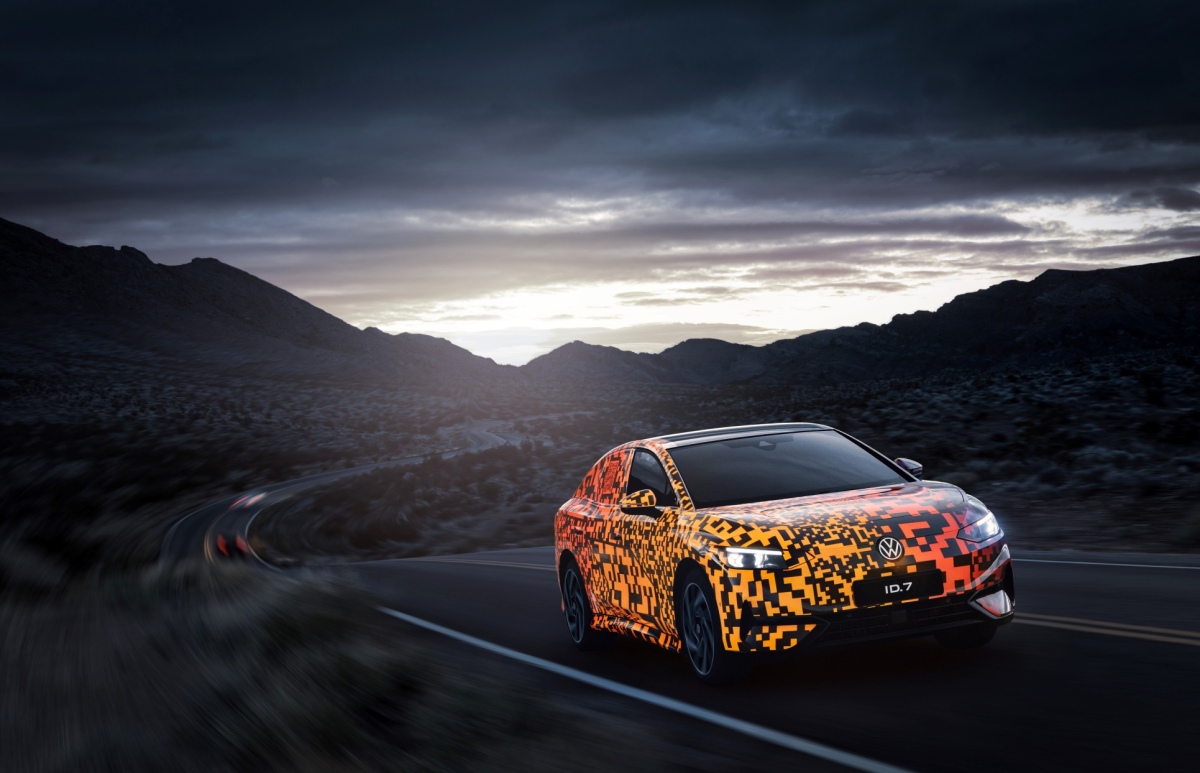 Volkswagen has revealed in a camouflaged way the next electric model of the ID line, one of the most successful sustainable variants in the automotive market
Volkswagen Group has hit the nail on the head for some years in the automotive market after manufacturing the ID models, electric vehicles that offer great features and technical specifications to be one of the main options for consumers in terms of sustainable mobility.
Since the ID.3, the brand has been remarkably recognized for this vehicle. Thus, it has successively improved the previous versions until reaching the ID.7, which has been presented during CES 2023 in a camouflaged way, anticipating what will soon be available in the industry.
The event takes place from January 5 to 8, 2023 in Las Vegas, Nevada, being an important part of the history for Volkswagen, since this car will serve as the first all-electric sedan based on the modular electric drive matrix (MEB). of the company
The ID.7 model will be clad in intelligent camouflage, according to the company, using "unique technology" and multi-layer paint to provide light effects on specific parts of the car.
In this way, the Germans define this option as "interactive feature that symbolizes the next step of digitization for the car."
"With the new ID.7, we extend our range of electric models to the upper segments. The sedan will offer first-class technology and quality. The ID.7 is one of 10 new electric models that we plan to launch by 2026. Our goal? Deliver suitable products for our customers in each segment", said Thomas Schafer, CEO of Volkswagen Passenger Cars.
Among the features it has to offer, a new screen concept stands out, augmented reality head-up display, 38-centimeter (or 15-inch) screen, digitally controlled air vents, and illuminated touch sliders.
Finally, during the event, the Volkswagen ID.7 will continue to be shown, which is scheduled to be launched for the Chinese, European and North American markets, expanding the brand's commitment to producing electric vehicles with a view to decarbonizing. manufacturing them, which in turn will reduce carbon emissions that affect planet Earth so much at this time.
Read full article