Fear for the triplendemic led by a rebound in covid-19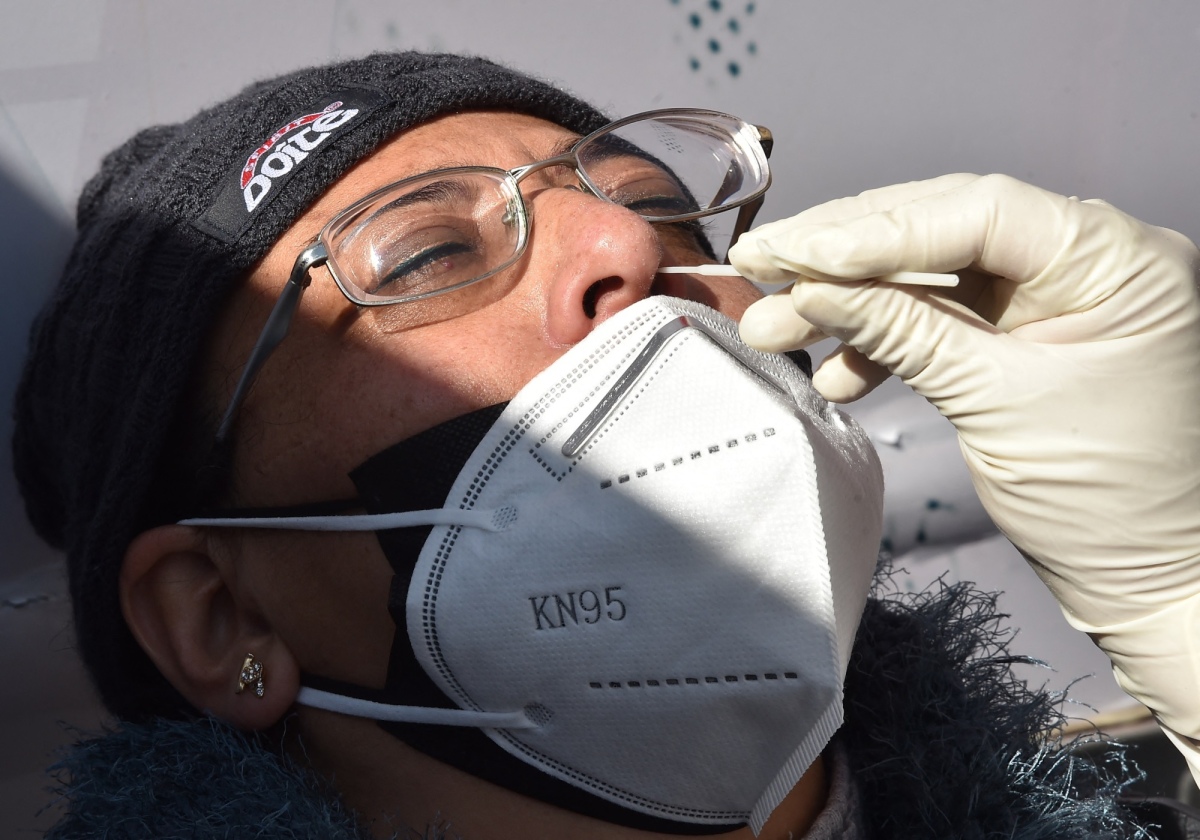 Authorities offer recommendations to avoid contagion
The Los Angeles County Department of Public Health (DPH) indicated that it is likely that after the end of the year festivities there will be a new spike in covid-19 infections. Added to this, the fear of "tripledemia" continues, referring to the high rates of influenza, covid and RSV or respiratory syncytial virus, which causes lung infections and is the most common cause of bronchiolitis and pneumonia in children under the age of 1 year.
On Tuesday the DPH reported 6,935 new positive cases and 62 deaths of covid-19 in Los Angeles County since Saturday. The number could be much higher because there are people who are asymptomatic and others who are tested at home and are not reported.
DPH data indicates that Latinos and people 50 and older continue to be the most affected.
In her last 2022 press meeting on Thursday, DPH Director Barbara Ferrer indicated that while some people infected with covid-19 may experience symptoms such as fever, coughing, and sneezing within a few days after exposure, while others may take up to 10 days to test positive or show symptoms of infection. During that time, they may inadvertently shed the virus and expose others to the disease.
Ferrer said he is hopeful that this winter will pass without the devastation witnessed from the previous two winter waves, but without forgetting that there are significant risks, especially with the potential for a new strain of covid-19.
"Collectively, our actions can contribute to a safe and healthy 2023 and I want to thank from the bottom of my heart everyone who has been taking steps to prevent transmission, help reduce our numbers and save people's lives," he said. Ferrer.
Hospitals in Los Angeles and Orange County ended 2022 very busy and/or understaffed. Children's Hospital Los Angeles reported last week that it was difficult to accommodate transfers of patients from other hospitals, medical director Dr. James Stein said in a statement.
A high number of sick employees were reported in Orange in the penultimate week of the end of 2022, wrote Dr. Regina Chinsio-Kwong, Orange County health officer.
Los Angeles County statistics show that approximately 23% of residents 6 months and older have received the seasonal flu vaccine. However, the figure could be up to 40% since it is not mandatory to report influenza vaccine data to the authorities, Ferrer added.
Prevention
To prevent outbreaks at work and schools, public health officials ask that everyone return to work after the holiday season to wear a mask for at least the first 10 days.
Those who feel sick, even if they test negative for covid-19, are advised to stay home as other respiratory diseases such as influenza and RSV are also circulating at high levels. Both viruses can cause serious illness, hospitalization, and death.
So far there are more than 6 million residents in Los Angeles County who are eligible for the covid-19 booster vaccine and have not yet received it.
The DPH reported that the new bivalent booster can protect against both the original virus that causes COVID-19 and the Omicron BA.4 and BA.5 subvariants. The bivalent boost is also expected to provide protection against the newer BQ strains, which are sublineages of BA.5.
These updated boosters, in addition to flu shots, are available at Public Health sites, pharmacies and other locations throughout the county.
To find nearby vaccination sites, request a mobile vaccination team for your workplace or community event, or a home visit if you or someone you know is homebound visit: Visit VaccinateLACounty.com
If a person tests positive for covid-19 and has symptoms, oral antiviral drugs, such as Paxlovid, are available by prescription. They must be started within five days of the onset of symptoms and can be taken at home.
To get them you can talk to your provider, access telehealth services by contacting Public Health at 1-833-540-0473, or find resources at ph.lacounty.gov/covidmedicines.