Bomb threat on a plane bound for Greece with 186 passengers generates terror in the air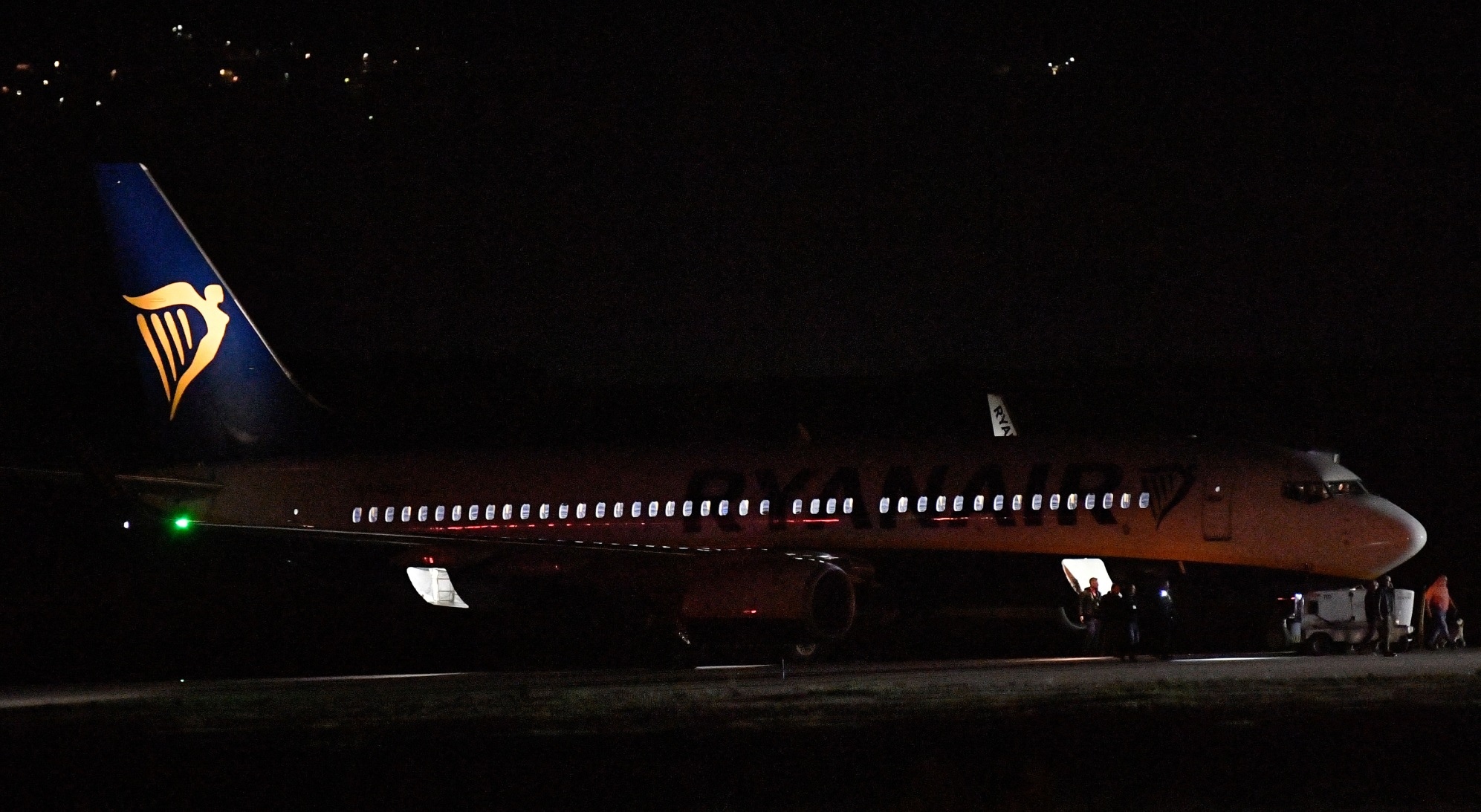 A phone call alerted some time after the plane had left Poland and was over Slovakia, so it was decided that two war planes would escort it to its destination, where specialized teams were waiting.
A Ryanair flight going from Poland to Greece with more than 190 people on board became a latent danger for several minutes, due to a bomb alert inside, for which two Greek warplanes had to escort it.
"After the plane took off, a call came to the airport information center that pointed to the possible presence of an explosive device on board," said Piotr Adamczyk, an official at the Katowice airport.
Police on Sunday were searching a Ryanair passenger plane that landed at Athens International Airport for any suspicious items after receiving an alert for a bomb threat, police officials said. | @Reuters https://t.co/L6a4Akwdeo

— Inquirer (@inquirerdotnet) January 23, 2023
"We contacted air traffic control, who subsequently contacted the pilots," he added.
According to the Defense Ministry itself, the plane landed in an isolated part of the Athens international airport, where a bomb disposal team checked it.
After scrutiny, it was reported that no explosives were found, which is why it was classified as a "false alarm".
"The competent services of the Greek police carried out a check on all the passengers, as well as the aircraft, without anything suspicious coming to light," police were quoted as saying by the Athens-Macedonian news agency.
"The passengers disembarked and were protected s", indicated the spokeswoman of the Greek police, Constantia Dimoglidou.
There were 186 passengers and 6 crew members who left the plane without taking their belongings with them. Firefighters and the Police inspected the aircraft and luggage.
In the late afternoon, the Greek police indicated that no explosive device had been found on board the plane.
The search of the passengers and the aircraft "did not lead to the discovery of anything suspicious," the Greek police explained in a statement.