They deny that Clara Chia suffered an anxiety attack because of Shakira's song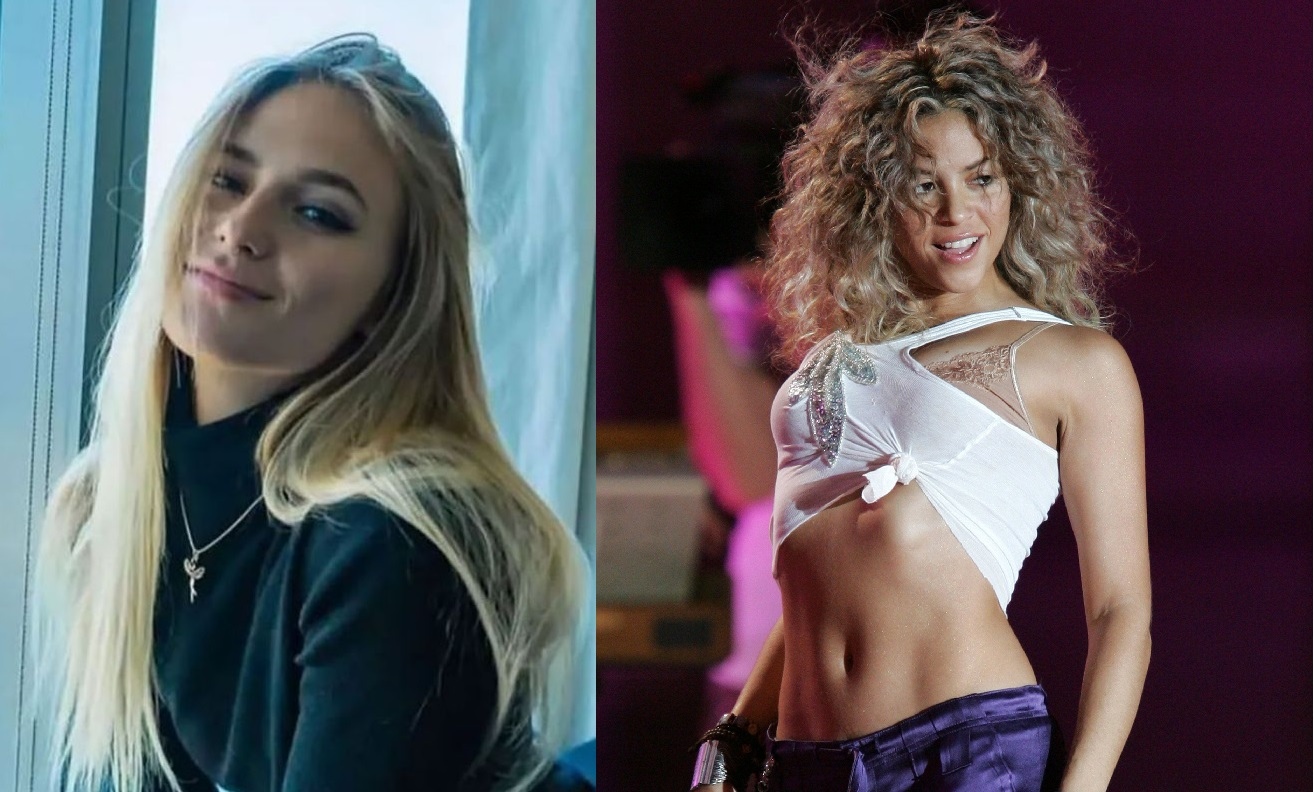 Famous paparazzi denies that Clara Chia stopped at the hospital because of Shakira's controversial song in collaboration with BZRP
Uff, the mess between Shakira, Gerard Pique and Clara Chia is getting hotter, because they do not stop generating controversy. This time the former soccer player's partner would be in the eye of the hurricane after he denied that the Colombian song caused him an anxiety crisis.
Just as they read it, it turns out that this time nothing had to be the famous collaboration between Shakira and BZRP in Clara's emergency hospitalization. After spending several hours under medical observation, CLEARLY the 23-year-old left the hospital.
Several images were published on social networks showing the exact moment in which he left in the company of the multi-champion with FC Barcelona. With whom she was smiling and very removed from the penalty.
After the news stole the spotlight in the entertainment world, Jordi Martin, the paparazzi who uncovered Pique's infidelity to Shakira, assured that the anxiety attacks that Clara Chia had in recent days were not because of the song she launched the Colombian as was initially speculated.
In his Twitter account, the specialized journalist said that he knows the real reason for the attacks presented by the 23-year-old model, but for the moment he will not uncover the truth. The message sparked endless speculation.
La crisis de ansiedad no viene por la canción. Hay otro motivo de peso pero no culpabilicen a @shakira de algo que ella no tiene nada que ver. Sera que Clarita descubrió algo?? Próximamente la madre de todas las 💣 en @ElGordoyLaFlaca

— Jordi Martin (@jmpaparazzo) January 31, 2023
In the message, Jordi Martin confessed that another was the reason that caused the attack on Clara Chia, for which he asked that Shakira not be blamed for the crisis that the young man experienced. He reiterated that in the next few days he will drop the mother of all "bombs."
In June 2022, the world of entertainment was in complete shock after the Colombian singer Shakira made official her separation from the now ex-soccer player of FC Barcelona and the Spanish National Team, Gerard Pique. After more than 10 years of relationship, the couple had two children.
After weeks of speculation, it was learned that the reason for the breakup was infidelity by the defender, who immediately made his courtship with the young model Clara Chia official.