They propose payment of resident in community colleges to border students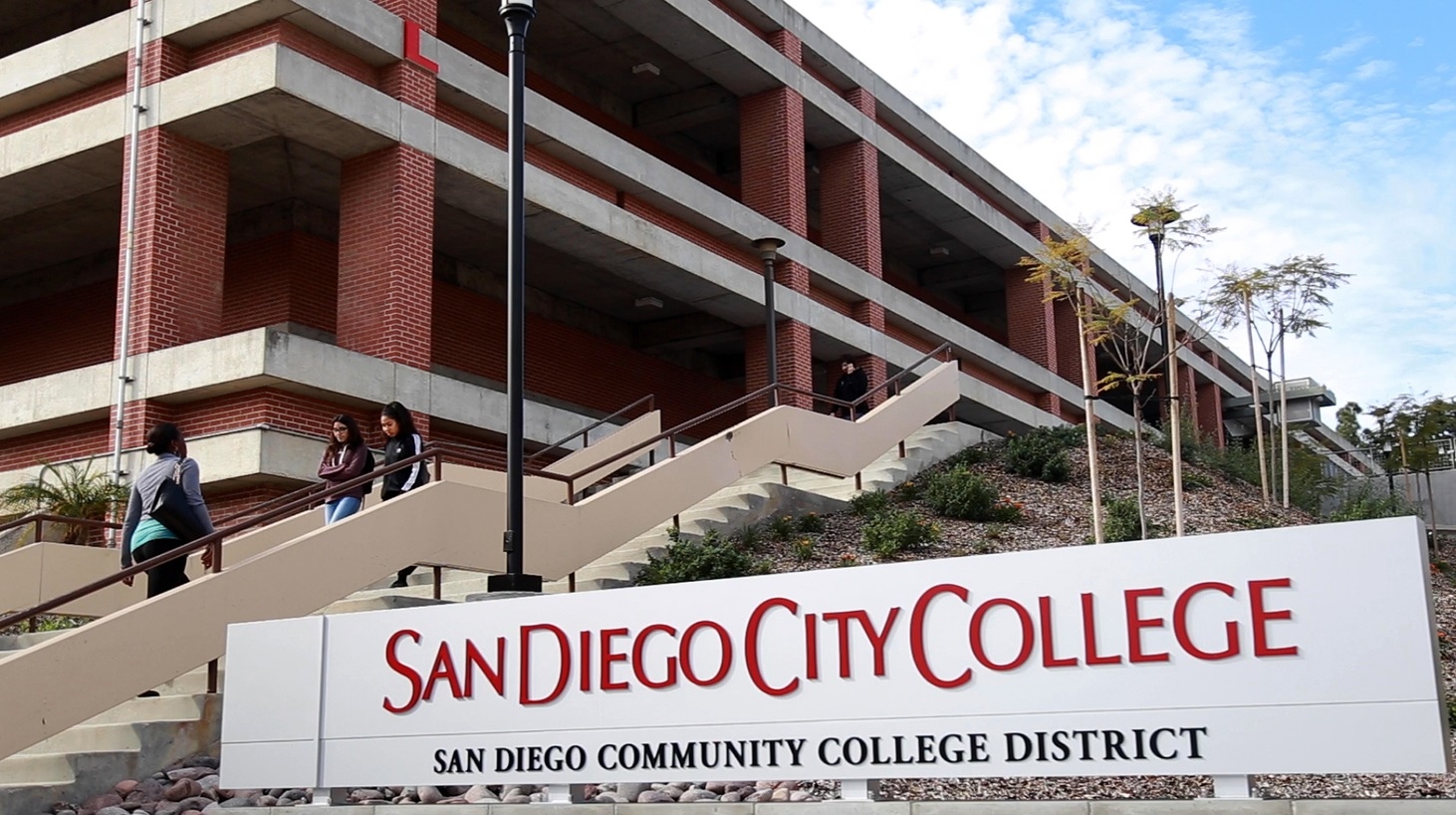 Assemblyman from San Diego sees in the border youth on the Mexican side a professional source of employment necessary for the future of California
Early Monday through Friday, Brian Santos lines up waiting to cross the border into California on foot to go to work at a shopping center.
"Well, I would like to study, and I even understand that I have the right to go to school in San Diego, because my mom is from California, and that's why I can work, but the truth is, without a car and having to work full time to make ends meet. Scope, you haven't given me that opportunity, do you understand me?" said the 19-year-old.
She has cousins ​​and acquaintances who study in San Diego and knows that the price of books, and especially tuition, can be high because geographically she lives abroad, although she is a US citizen and spends most of her time in California.
Brian is one of thousands of border youth who could benefit from a bill from new San Diego Democratic Assemblyman David Alvarez.
The first bill Alvarez introduces in the Assembly has been to help thousands of young people from low-income families study at California community colleges, regardless of which side of the border they live.
"What I am proposing is that low-income students residing within 45 miles of the California-Mexico border will be allowed to attend classes at the community colleges in San Diego and Imperial counties," he told La Opinion Assemblyman Alvarez in a telephone conversation.
Alvarez, the son of Mexican immigrants, explained that he thought of his AB91 bill with the future of the California border region in mind.
According to an unofficial estimate, some 7,000 young people currently cross the border, mainly from the cities of Tijuana and Mexicali to study on the California side.
But "the San Diego Regional Economic Development Corporation advises doubling the number of people with post-secondary education by the year 2030 to meet the demands of the local economy," said the assemblyman.
"That equates to approximately 20,000 new skilled workers, graduates of valid California education each year," he emphasized.
The bill is called AB-91 Community Colleges: Nonresident Tuition Waiver.
If approved, it would basically exempt students residing on the Mexican side of the border from having to pay tuition and fees that are now for students residing abroad.
According to the California Community Colleges (CCC), the difference in the cost of registration or tuition and classes is 530 percent higher for those who register as non-resident students.
For California community colleges, the average tuition is approximately $1,246 per year for in-state students and $6,603 for out-of-state students, at current early 2023 tuition.
Another option is private community colleges in California, but their tuition is even higher, at $20,540 per school year.
However, that cost does not include additional expenses such as books and transportation.
The AB91 proposal says that non-residents or aliens should benefit from paying the same as California citizens and residents if they show that their income is low.
The assemblyman said in the conversation with La Opinion that if AB91 is approved, he could later follow up on the idea, by proposing that California students can practice or improve their command of the Spanish language, and the sociocultural and economic knowledge of Mexico.
"We live in a dynamic border region, where we need to educate more students to fill the jobs needed for growth," the assemblyman said.
Mark Sanchez, president of Southwestern College, in Chula Vista, about ten miles north of the border, endorsed Alvarez's proposal, commenting that "expanding affordable access to low-income binational students will make a significant contribution to the workforce and the binational economy of our border region.
The bill is supported by the San Diego and Imperial Valley Counties Community Colleges Association (SDICCCA), which includes Southwestern College at its campuses in Chula Vista and San Ysidro.
Legislator Alvarez is completing his first month in the state legislature. He represents the Latino neighborhood of San Diego, Logan, Chula Vista, the county's second city, and the border areas of Otay Mesa and San Ysidro, among others.