Los Angeles County Passes Four Anti-Gun Violence Ordinances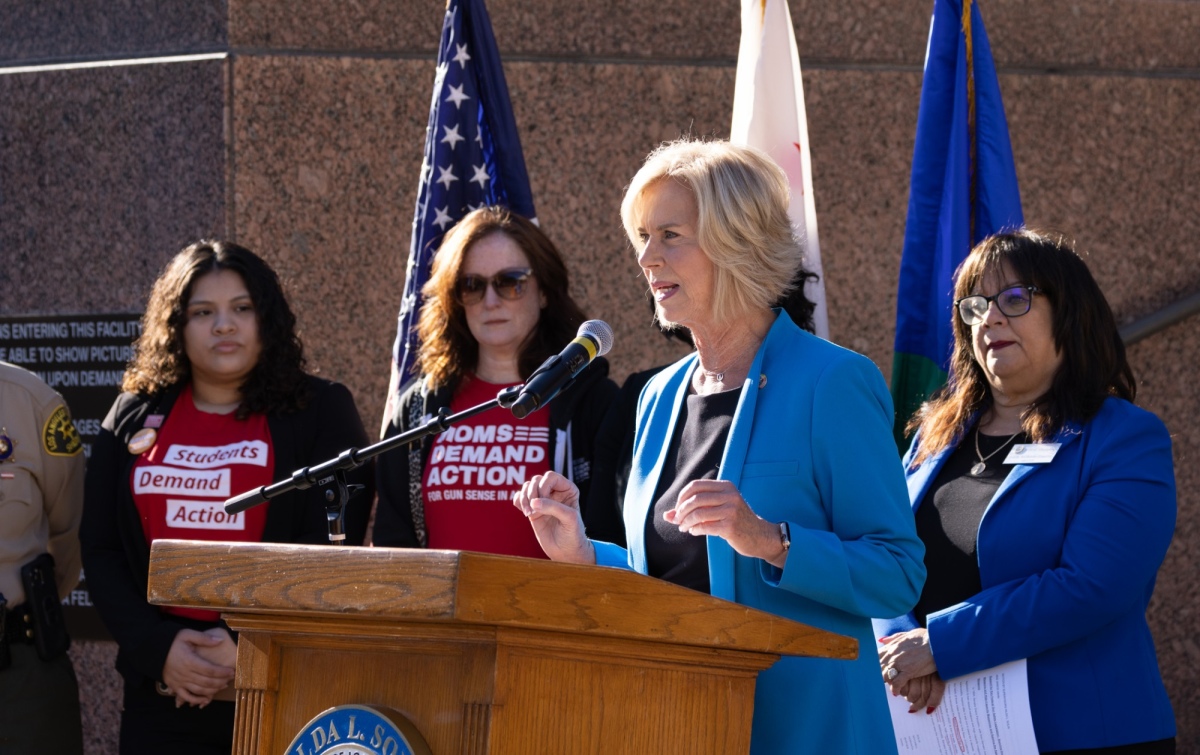 Supervisors of one of the most populous counties in the nation decided not to wait for the US Congress and approved measures to improve the safety of its residents
The Los Angeles County Board of Supervisors decided not to wait any longer for sluggish action in Congress against the gun violence epidemic, and just two weeks after the Monterey Park massacre on Lunar New Year, it unanimously approved four ordinances to limit access to assault weapons and ammunition.
"We know that at the root of the problem is the failure of congressional leaders to pass even the most basic federal laws" to regulate firearms, "but we identified actions that we can take at the county level to protect our residents. said Board of Supervisors President Janice Hahn.
"One of the things we will do today is ask Congress to use common sense to ban assault weapons, but if Congress fails again, we, Los Angeles County, are going to act; We are going to take whatever action is in our power to save lives," Hahn added.
The ordinances were authored by Supervisors Hilda Solis, Lindsey Horvath, and Hahn herself, who presented the four bills against gun violence in Los Angeles County.
An ordinance prohibits the sale of 50-caliber weapons and ammunition in incorporated areas of the county. Supervisor Hahn emphasized that with huge bullets, "designed for combat, you can easily kill them because of the damage they cause to the body."
The second prohibits anyone who is not active duty military or law enforcement from carrying firearms on county property, such as beaches, parks, playgrounds, and public buildings.
The third measure establishes a "buffer zone" of at least 1,000 feet in length between gun stores or any business that sells weapons and places where children gather, such as schools, parks or day care centers.
The fourth ordinance forces firearms dealers in the county to enforce measures that Supervisor Hahn says are based on common sense, such as banning children from those businesses, having a fingerprint registry and a camera system. of security.
Gun sellers will also need to keep up-to-date inventories and warn buyers about the risks of owning firearms.
"These are steps that I personally think are necessary to take to protect our residents in the county. I urge cities within the county to have similar ordinances," Supervisor Hahn said.
Supervisor Hilda Solís recalled that a little more than two weeks ago the attack that claimed eleven lives and left nine people injured was recorded, but stressed that so far this year there have been 59 mass shootings in the country, in 38 days.
"This translates to almost two mass shootings per day," said the District 1 Supervisor.
In addition to pushing last week for the gun violence epidemic to be recognized as a public health crisis, Supervisor Solis declared her support for two initiatives by Democratic Sen. Dianne Feinstein of California.
They are the bill to prohibit the sale of military-type assault weapons, and the proposal to raise the age of permission to purchase weapons from 18 to 21 years.
Supervisor Lindsey Horvath supported the county doing everything in its power to protect Angelenos.
Horvath shared that for her, gun violence is a personal matter. She lost a teenage friend because her parents kept a gun unsecured, and her brother and his girlfriend survived the massacre at a concert in Las Vegas.
County Attorney George Gascon lamented the recent shootings in Monterey Park, Half Moon Bay, Oakland and in Los Angeles. "This is a national public health epidemic and we must all demand action."
The prosecutor explained that the majority in the country supports a regulation on firearms that "is not partisan, but humanitarian."
"The social, emotional and physical impact, on the health of our communities, is something that not only traumatizes those who directly suffer the impact of firearms violence, but we know that it traumatizes the entire community, and generates more crime and violence," Gascon declared.
Monterey Park Mayor José Sánchez said he had to deal twice with the shooting that turned a Chinese New Year party of life into a massacre.
On the one hand, as the city's incoming mayor, he took on local authority responsibility for the tragedy, but Sanchez is also an elementary school teacher.
"Having to explain the next day in a classroom has been the most difficult thing I have had to face as a teacher," he said.
Although the measures have already been approved, in two weeks two of the ordinances (by Hahn and Solís) will have to be submitted to a final vote.