Marca Registrada arrives with a unique northern show at the Toyota Arena in Ontario after winning a Tik Tok Award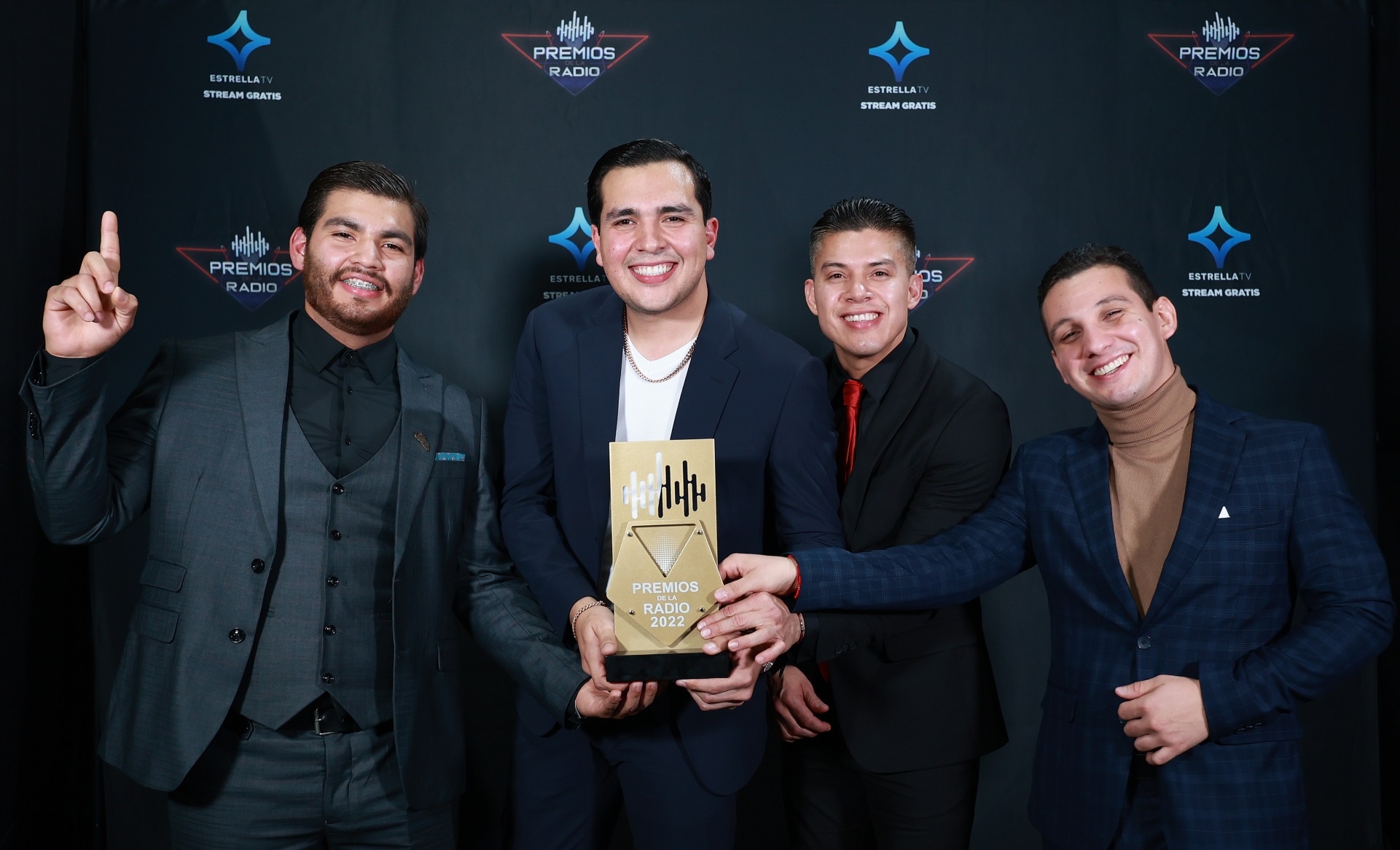 The new phenomenon of Mexican music, Marca Registrada, will dress the city of Ontario, California of northern music with an unprecedented show
A few days ago the TikTok Awards were held from Mexico City with the top creators of content on social networks and exponents of music. The sensation of the moment Grupo Marca Registrada took home its first award for being the best group with the highest number of views on the platform. To celebrate, the group of musicians will put on an unprecedented show at the Toyota Arena in Ontario.
The Grupo Marca Registrada lit up the stage with their style, music and personality performing their mega hit "Solo Me Dejaste", which has more than 34 million views on YouTub. For these young people it has been very emotional to have acquired this great recognition. His publicist Tony Rocks assured that it is the result of a lot of work, faith and love that is embodied in each of his projects, presentations and songs.
In addition, Marca Registrada will make the stage vibrate with all its norteno music at the Toyota Arena in Ontario, California on Saturday, February 11, where lovers of the Mexican regional music can enjoy the talent of the band. You can buy your tickets here.
This original group from Culiacan, Sinaloa has become a favorite of businessmen. The sold outs that they already have to their credit are no secret . Tickets are sold out long before the presentations, as they manage to bring together youth, experience, discipline and the incomparable charisma of their leader Fidel Castro. As they themselves explain, these are the essential ingredients to transcend in Mexican music.
Its members are: Fidel Oswaldo Castro, Luis Fernando Medina, Fidel Jiménez and Angel Mondragon. They have reached 2 billion monthly listeners on all digital music playback platforms such as Spotify and iTunes. On YouTube they have more than 1 billion views. There is no doubt that Grupo Marca Registrada, which went hand in hand with the record label RB Music, is one of the strongest in the regional Mexican genre.
Some of his recording successes are found in the albums: "La Vida Ruina 2014", "La Vida Ruina", "Subiendo de Nivel", "Album Luxury", "El Hit", "La Catafixia", "Magico El Sueño" , "Money" and "The Same of Ruined Life".
Part of these albums are the compositions of the leader of the group, Fidel Castro and Angel Mondragon "El Borre", which currently has 250 of its own compositions. "La Vida Ruina", "El Doctor", "El Veintitantos" and the cumbia "El Heat", among others.