Ohio residents say they don't trust authorities and fear for their lives after train derailment and chemical spill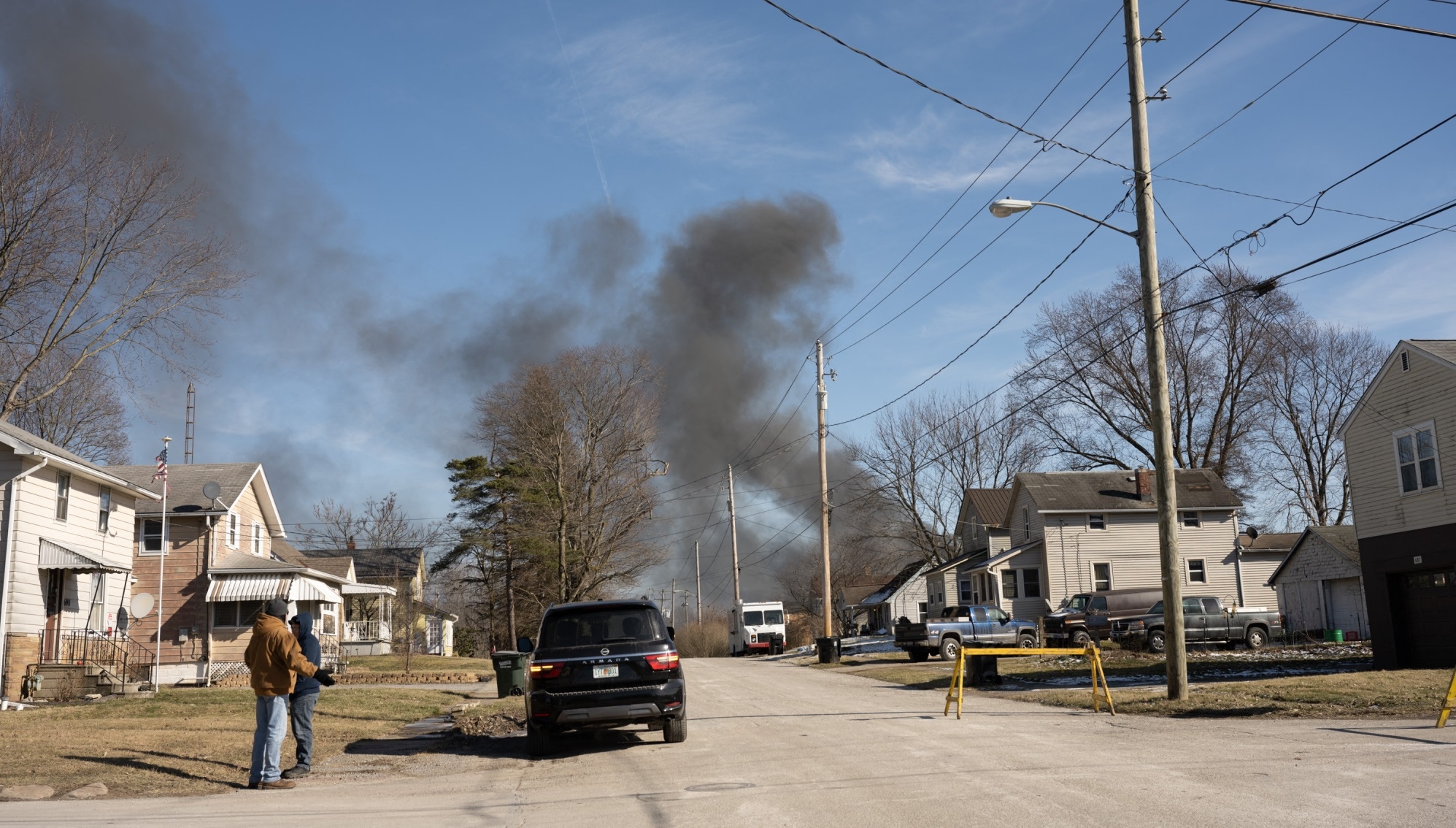 Despite authorities insisting the air, soil and water surrounding the crash site remain safe enough, residents fear the chemicals could put families at risk.
East Palestine, Ohio, went from being a city where neighbors greet each other in the store and support each other in difficult times, to an almost deserted town, after the derailment of a train with toxic chemicals and despite the warning from the authorities of that everything is under control, the doubt grows that it is actually safe to return.
In the aftermath of a massive train derailment that spewed hazardous materials into the air, land and water , residents are grappling with fears that their hometown is no longer safe to live in.
The reality is that people living in the northeast Ohio city are afraid to return home, despite being told by officials that there are no longer toxic chemicals in the air, soil or water.
Notably, no one was hurt in the crash, but concerns about air quality and hazardous chemicals surfaced immediately , with officials ordering an evacuation of the immediate area as fears of a potential explosion from the smoldering wreckage grew.
Twelve days after the crash, now, state officials maintained during a press conference hosted by Ohio Gov. Mike DeWine that the air, soil and water surrounding the crash site remain safe enough for residents to come back. While some of the waterways remained contaminated, state officials maintained that those tributaries were contained and the water supply was not affected.
Many residents say they don't believe those claims.
Resident Ashley McCollum, who said she could see the flames and the giant column of smoke from the controlled burn, and in an interview with ABC News, mentioned that she and her children are too afraid to return home. They don't know what chemicals entered her home, if any, or what items are contaminated, she said.
Health effects that could result from contact with or inhalation of the chemicals include burning and irritation of the skin and eyes, irritation of the nose and throat, causing shortness of breath and coughing , dizziness, drowsiness, headache and vomiting, according to the Centers. for Disease Control and Prevention.
Vinyl chloride is even associated with an increased risk of certain types of cancer, and officials warned at the time that burning it would release two worrying gases: hydrogen chloride and phosgene, which was used as a weapon in World War I.