California lifts mask requirement and vaccination mandate for healthcare workers on April 3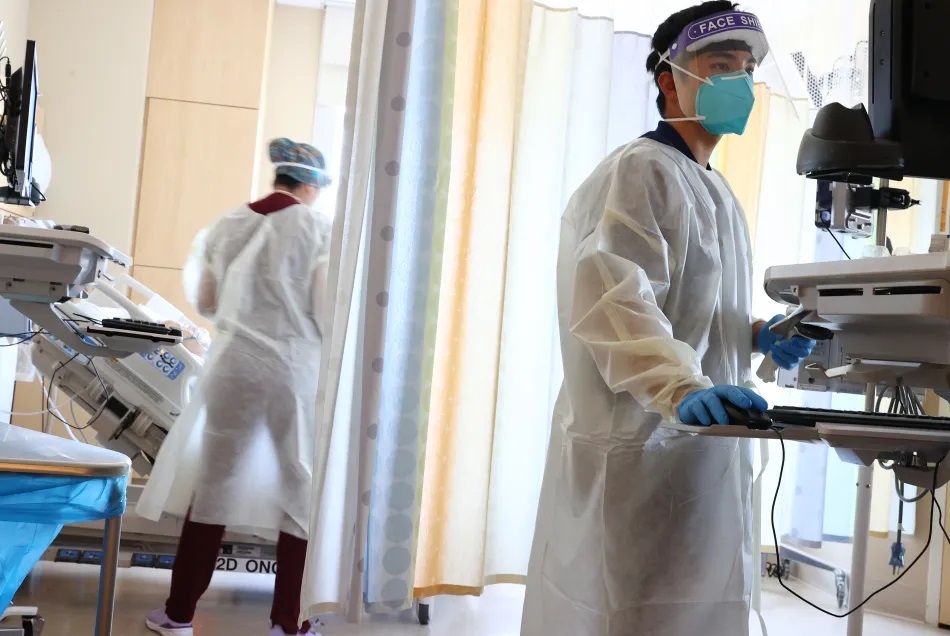 California Public Health Updates Rules for Wearing Masks in Indoor High-Risk and Healthcare Settings; the change occurs after the end of the state of public health emergency by COVID since February 28
Effective April 3, 2023, California will remove the mask requirement and COVID vaccination mandate for healthcare workers.
According to a statement from the California Department of Public Health, the rules for the use of masks in the state will have an update after the end of the declaration of a public health state of emergency by COVID.
The State of Emergency has ended, and CDPH is updating COVID-19 guidance. All Californians continue to have access to vaccines, testing, and treatment to fight COVID-19. Learn more about some guidance that's changing in the coming days and weeks: https://t.co/JX2E3El3dr pic.twitter.com/r4wLJCYrN0

— CA Public Health (@CAPublicHealth) March 3, 2023
Under the new regulation, which goes into effect on April 3, the use of face coverings in health care and high-risk indoor settings will no longer be required.
Areas include medical care, long-term care and correctional facilities, homeless, emergency, and resident heating and cooling centers.
Besides. Coronavirus vaccination status will no longer be required for healthcare workers in California.
However, officials clarified that the restrictions on the use of masks in health centers and the vaccination mandate for health employees will remain in force until April 2, 2023.
The use of face masks will still be recommended in these indoor environments considered high risk.
"Healthcare facilities and other operators of high-risk settings should develop and implement their own facility-specific plans based on their community, patient population, and other facility considerations that incorporate CDPH and CDC recommendations," the department said in the statement.
The health authority recommended the use of masks, regardless of the levels of contagion by COVID in the community, when in contact with a person who presents symptoms, such as cough, runny nose and/or sore throat; as well as in indoor areas of public transportation, such as planes, trains, buses, and ferries.
The department also recommended the use of face coverings for 10 days in the event of significant exposure with a person who has tested positive for COVID.
The state also considered shortening the isolation time.
If you test positive for the coronavirus, you only have to isolate yourself for five days, not 10 days, as long as you do not have a fever and the symptoms of the disease are improving.