Danna Paola poses from behind with mini leather shorts and fishnet stockings and melts her followers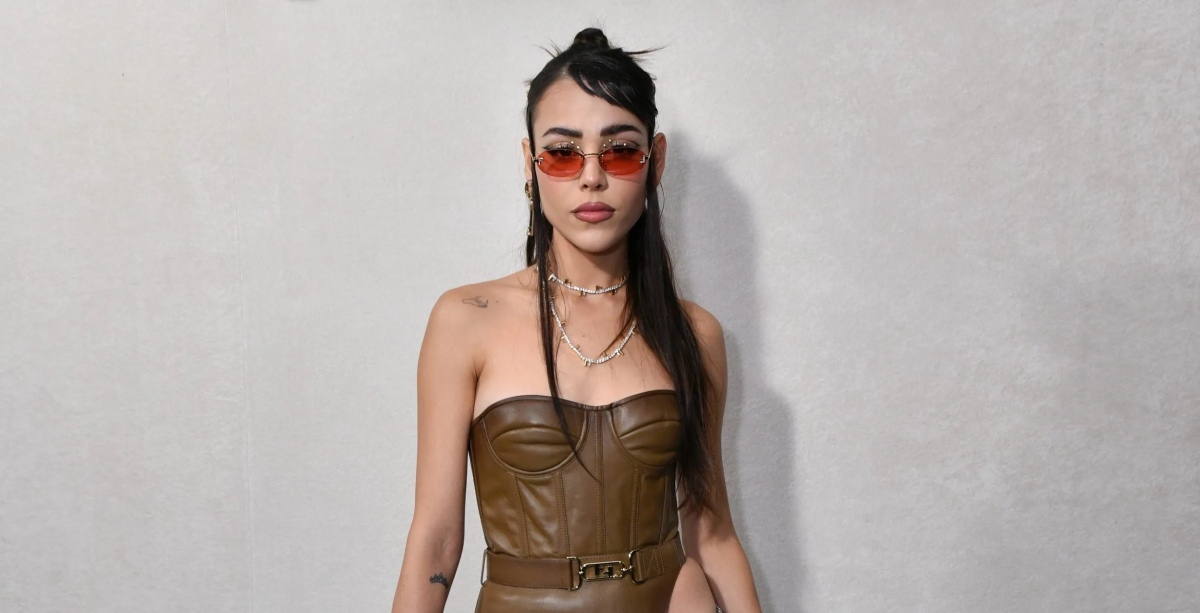 Danna Paola impresses with her "XT4S1S Tour" show and for the sensual costumes she uses on stage to the delight of the pupil of all her followers
Just this weekend, Danna Paola performed in Mexico as part of her "XT4S1S Tour", a show that highlights a set made up of a cross-shaped platform, the singer's vocal talent and the sensual costumes she uses .
In the case of her presentation at the Dome of the León Fair, in the state of Guanajuato, in Mexico, the interpreter of Mala Fama shone with a concert where fireworks and the play of lights seduced more than four thousand fans.
Tonight is a space of respect, love, so feel proud to be who you are, was one of the most important messages that the famous addressed to her followers present at the venue.
Danna Paola raises the temperature of her fans
During the show, Danna Paola reviewed her musical hits with which she won the applause of her followers, but she raised the temperature of each of them with her imposing outfit .
Through her personal Instagram profile, the Mexican singer showed a series of snapshots as a reminder of the aforementioned show and another one that she gave this weekend in Querétaro, also in Mexico.
One of the most captivating images, and one that is unforgettable for her fans who watched the concert live and those who follow her on the social network, is the one where Danna Paola poses from behind in tight black and silver mini-shorts, fishnet stockings and a top of the same colors that he wore in his lower part . This outfit highlighted her buttocks and brought out the natural curves of her body to the fullest of hers.
In another image, he can be seen wearing the same clothes, but in white and with a slightly looser cut, but which also revealed his outlined figure.