In transparencies, Rihanna, Lady Gaga and Eva Longoria set the Oscars 2023 on fire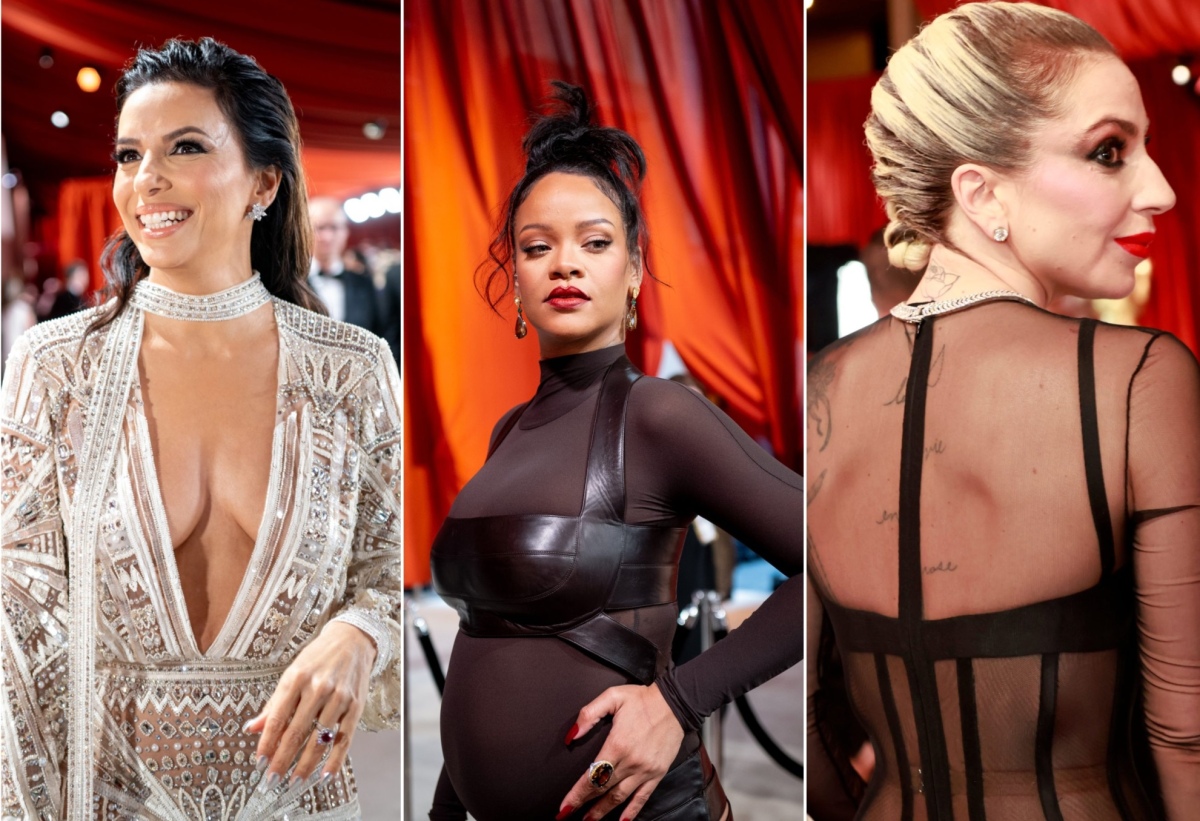 Explosive and showing a lot of skin! The most famous and daring transparencies of the 2023 Oscars Awards were in charge of Lady Gaga, Eva Longoria and even pregnant Rihanna
Lady Gaga, Eva Longoria and Rihanna dropped jaws with their transparencies yesterday, when the biggest movie party was held: the Oscars 2023 from the Dolby Theater located in Hollywood, Los Angeles. Of course, the nominated stars and other important personalities gathered on the champagne carpet to parade their best clothes.
Rihanna is pregnant and still wanted to show off her pregnancy belly by posing in a transparent dress almost entirely with some leather details. The piece is by Alaia Leather and the sides had openings that revealed part of the singer's attributes from the 2022 Oscars carpet. But the one who took the sensuality of the transparencies further was precisely her counterpart, Lady Gaga .
The "A Star is Born" actress arrived in a transparent black suit designed by Donatella Versace. It was made up of a transparent corset, an open skirt below, high sleeves like she almost always wears and showing almost everything at the back. This was further evidenced when the "Hold My Hand" performer (included in Top Gun: Maverick ) tried to help a photographer who fell. This while Eva Longoria almost arrived .
The former "Desperate Housewives" arrived in a white dress with transparencies and a lot of shine from Zuhair Murad's. Her hair was loosely tied back and a large neckline that, despite being deep, did not look vulgar. Once again, the actress of Mexican origin Eva Longoria became one of the favorites of the carpet and of Oscars 2023 Awards.
Lady Gaga and Rihanna sang at the 2023 Oscars.
Rihanna also came out in transparencies to sing. She performed "Lift Me Up." Song from the nominated movie "Black Panther: Wakanda Forever". She also paid a small tribute to the late actor, Chadwick Boseman. A$AP Rocky was the first to applaud and celebrate her just now that they are expecting her second child.
Lady Gaga for her part performed the song "Hold My Hand" included in the band from the movie "Top Gun: Maverick". There the change of look was radical compared to the suit that arrived. The actress and singer went on stage without makeup. She also wore a flannel and black torn jeans. She kept the same high braid hairstyle. Without a doubt, she was one of the most applauded of the night.