Bizarrap and the unexpected gift he gave Jimmy Fallon after his presentation with Shakira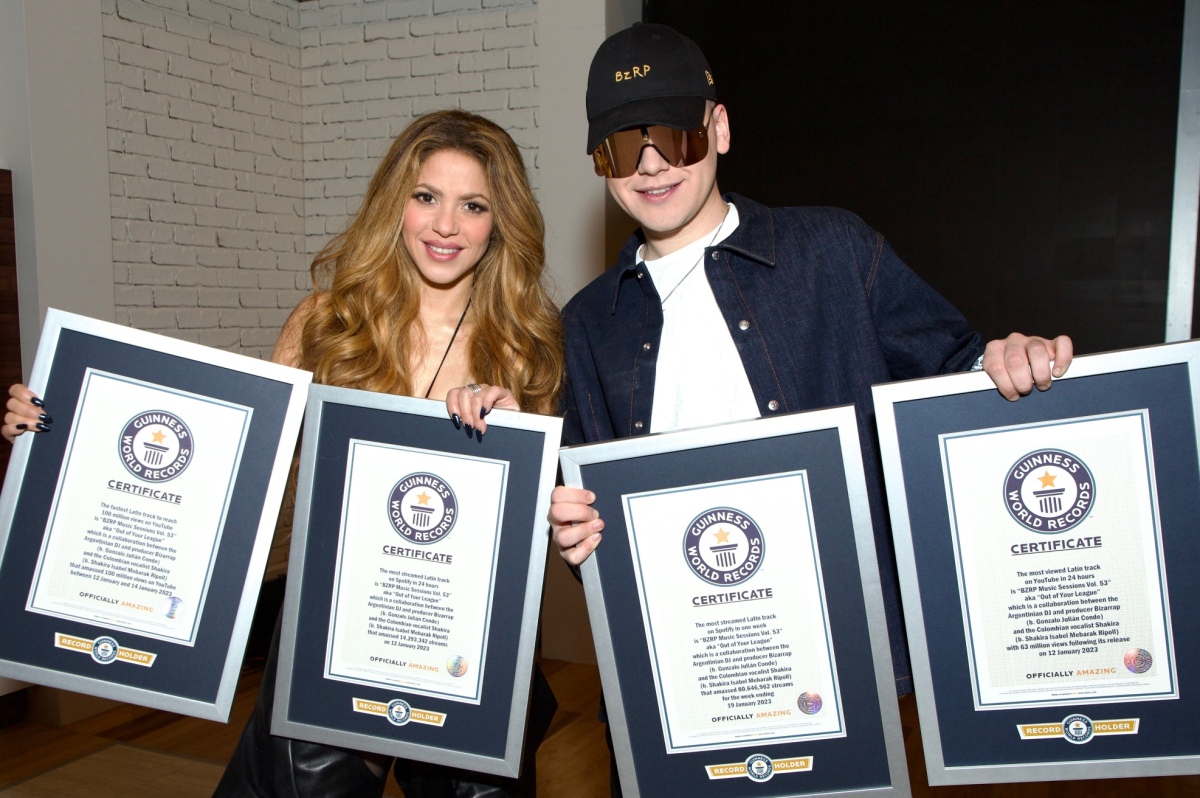 The Argentine rapper Bizarrap celebrated his first appearance on the Jimmy Fallon show with an interesting gift, here we tell you the details!
Shakira and the Argentine music producer Bizarrap continue to conquer the world with their 'Music Session #53', and proof of this is their most recent appearance on 'The Tonight Show Starring Jimmy Fallon'. There, the duo not only made the audience dance with the emblematic song of the Colombian, they also starred in a tender moment with the presenter . Here we tell you the details!
Just a few days after one of the most iconic presentations by the singer-songwriter and DJ took place, dozens of images and videos of what happened behind the scenes have begun to emerge. One of her most outstanding moments was when the Argentine producer gave her a wooden mate engraved with her name.
The brief audiovisual in which the moment was captured shows when Bizarrap offers traditional Argentine crafts while one of the attendees explained what it was about.
El REGALO de BIZARRAP para JIMMY FALLON y su REACCIÓN pic.twitter.com/IBa8yqhr3S

— MDA Noticias (@MDANoticias) March 13, 2023
"It's like a tea, and that's yerba mate, they're like herbs," they describe Jimmy Fallon during the video. At that moment, the presenter who was playing with the light bulb turned his body to show the gift up close: "This is beautiful! are they fucking me? Look at this…", he mentions to then bring the mate closer and show it to the camera.
The unexpected gift sparked another conversation between Shakira and Bizarrap, who ended up revealing an interesting fact about his love life. "Have you ever tried mate, Shaki?", to which she replied: "Sure, I was with an Argentine."
It should be noted that this was not the only moment that gave something to talk about during the program, since during the first segment it was announced that the Latin American stars broke 14 Guinness World Records.