More Republican Governors Send National Guard Troops to Texas Border
Time to Read: 2 minute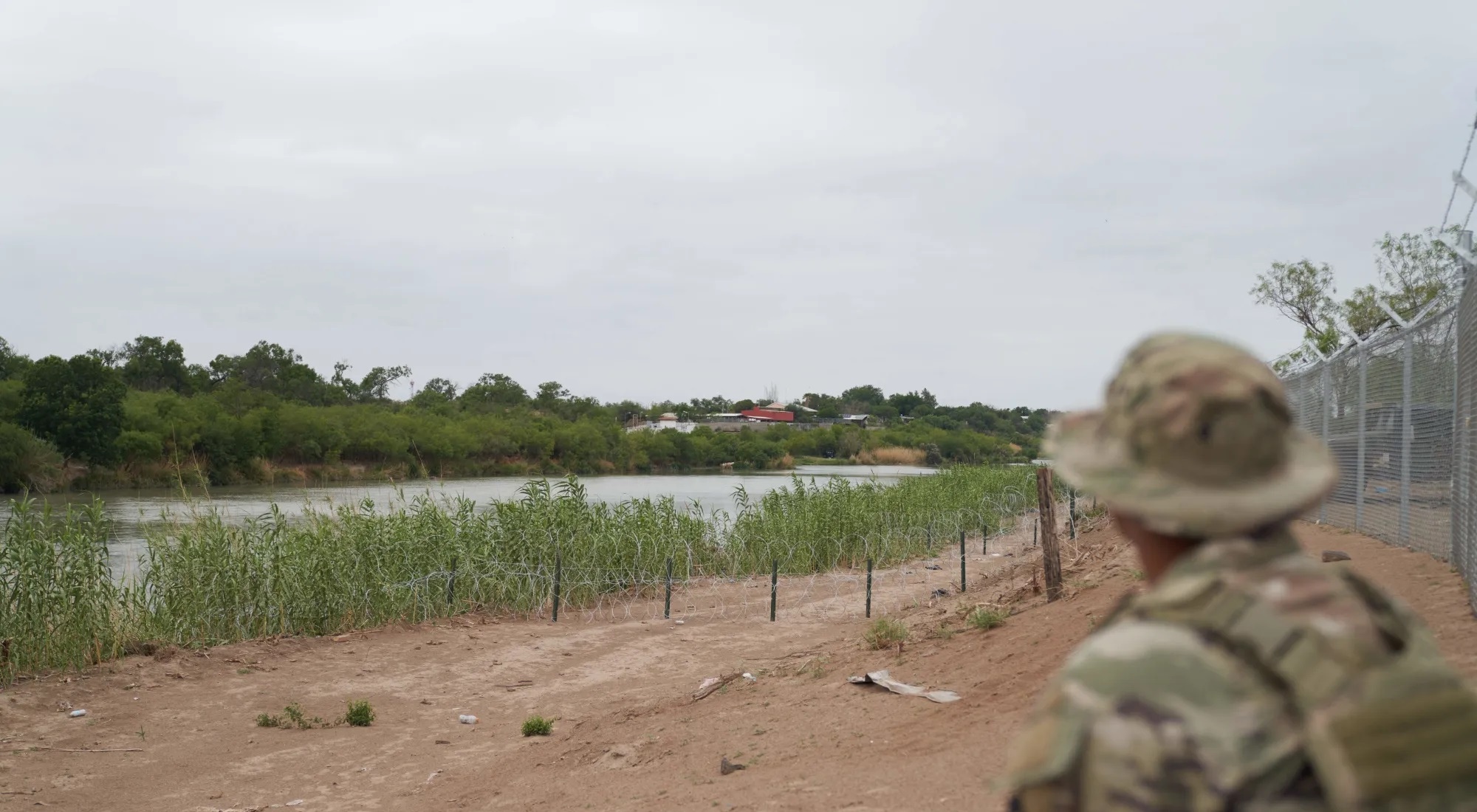 The Republican governors of Virginia, West Virginia and South Carolina on Wednesday joined the initiative to send the National Guard to protect the border in the state of texas
The governors of Virginia, West Virginia, and South Carolina on Wednesday joined a growing list of Republican leaders sending National Guard soldiers to the Texas-Mexico border to prevent illegal immigrants from crossing, according to The Associated Press.
Virginia Gov. Glenn Youngkin, South Carolina Gov. Henry McMaster, and West Virginia Gov. Jim Justice announced Wednesday that will send soldiers and airmen from National Guard to Texas to support "Operation Lone Star", Texas Governor Greg Abbott's $4 billion border security push.
The Governor of Virginia explained in a statement that the moves come after Abbott briefed a group of governors last week about what the Texas government called "the ongoing crisis" in the US-Mexico border and asked for help with "Texas unprecedented border security efforts".
Abbott cited the Emergency Management Assistance Compact (EMAC), a national interstate mutual aid agreement.
Youngkin issued an executive directive Wednesday and the state will deploy 100 Virginia National Guard soldiers, along with 21 support personnel.
The current border crisis facing our nation has turned every state into a border state.
West Virginia will send up to 50 soldiers and airmen to Texas for up to 30 days beginning in August to support Operation Lone Star, Governor Jim Justice said.
South Carolina Gov. McMaster said in a statement that the move is necessary for the "safety of the people of South Carolin", a state bordering to the north with North Carolina, to the southeast with the Atlantic Ocean, and to the southwest with Georgia.
"At the request of Texas Governor Greg Abbott, I have ordered the deployment of South Carolina National Guard troops to Texas to help hold the line on the southern border," McMaster said. Details on the number of troops deployed from South Carolina will be finalized in the coming weeks with the goal of deploying by July 1, the South Carolina governor's office said.
The deployment of troops by Republican governors to the southern border of the United States occurs after Florida Governor Ron DeSantis, also a Republican, will announce this month that he will send more than 1,100 state law enforcement officers and National Guard members to the Texas-Mexico border.
Greg Abbott and other Republican governors, including those who govern states that do not border Mexico, have long protested the Biden administration's immigration policies and sounded alarm bells about the immigration crisis, underscoring their possible increase after the expiration of the Trump-era Title 42 policy, when immigrant processing returned to the system under Title 8, although the flood of immigrants many feared has not occurred so far.
Read full article