Faced with the poverty crisis in the Philippines, they discover babies for sale for $400 on Facebook
Time to Read: 2 minute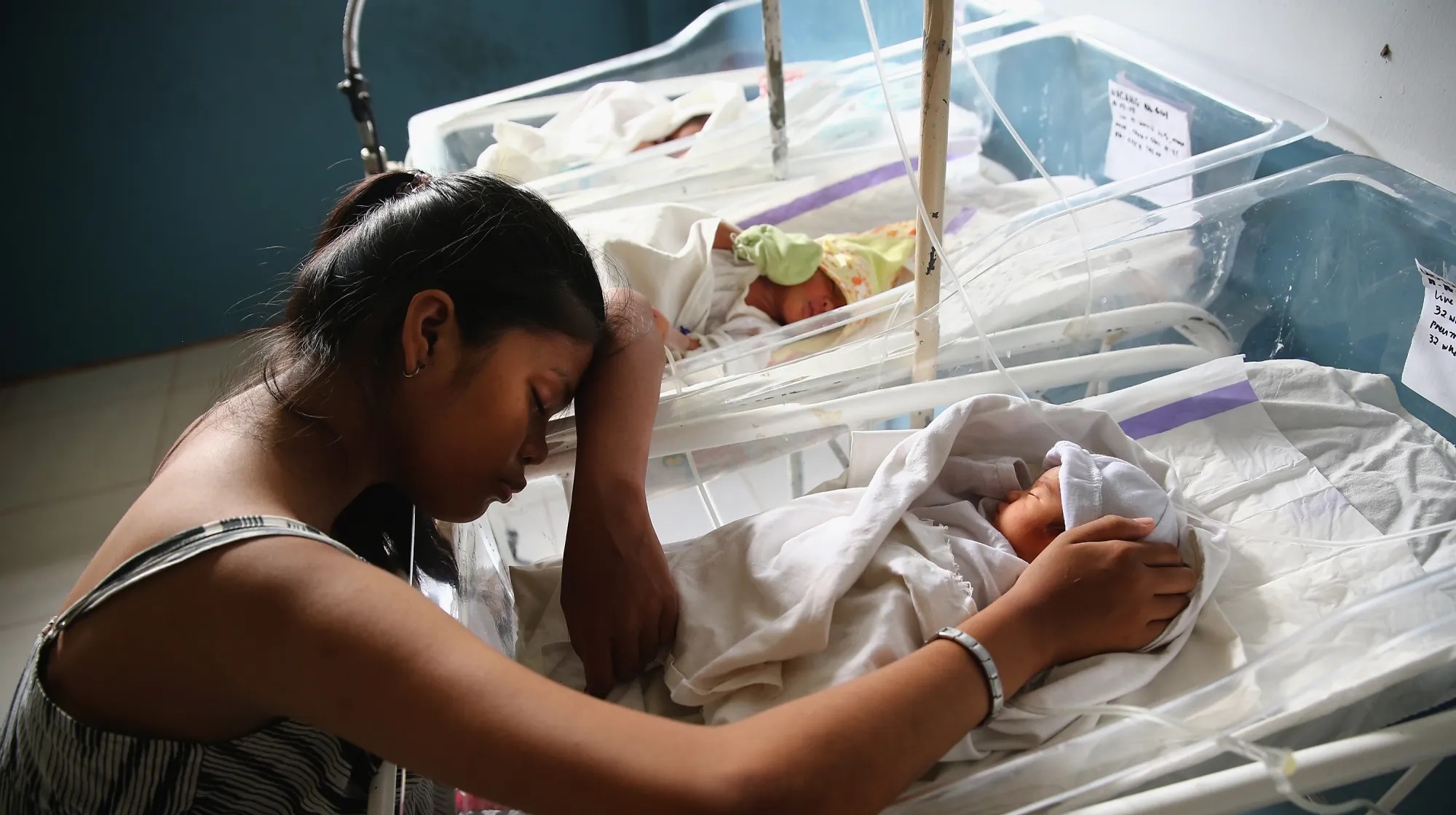 The incidence of poverty in the Philippines reached 19.9 million people, as a consequence of the impact of the pandemic, also causing an illegal market that authorities have not stopped.
Poverty drives dozens of young pregnant women to give their babies up for adoption in exchange for money in the Philippines, where fathers and mothers looking for a child can "buy" a baby through Facebook for just a few hundred euros.
One such example occurred in a Manila apartment. Joyce, a 39-year-old stylist, was asking about a collector's doll on a Facebook page. The advertiser's response left her stunned: "It's 20,000 pesos (about $400), but it's not a doll, it's a baby that I'll give birth to in a month, ma'am."
The person speaking on the other side of the screen was Melissa, a 21-year-old Filipina who, as a result of economic precariousness and the lack of support from her family and ex-partner, who got her pregnant, decided a few months ago to give up and give up. her future child up for adoption in the vast baby market for sale in the Philippines.
I can't give my son a good life, I have no money and I lost my job when I got pregnant. It's very sad, but I've accepted it and now I just want to make sure she's in good hands,' laments Melissa during her second meeting with Joyce, who in addition to collecting dolls was also thinking of adopting a second child.
Although the Ministry of Social Affairs recognized in 2019 that there were "hundreds of thousands" of people with falsified birth records, there are no data or studies on illegal and opaque sales of babies, often through social media.
The Philippine government, which punishes illegal adoptions with chains perpetual sentence and fines of up to $84,000, pursues these illegal activities that are considered "trafficking in human beings" and which have proliferated in recent years, especially on Facebook, used by more than 90 percent of Filipinos.
"There are more and more Facebook pages where children are illegally adopted," says consultant Wilhelmina Dacanay, from the Kaisahang Association, an NGO dedicated to protecting vulnerable children in the Philippines and financed by the Ministry of Filipino Social Affairs.
Dacanay warns that illegal adoptions are increasing in the Philippines and explains that the lack of papers with which many of these transactions are carried out leaves children defenseless against possible abandonment, with many of them "on the streets before turning 18.
Another possible mishap is the "bumped sale," when the adoptive mother regrets her "acquisition" and returns the little one to the arms of her biological mother.
In addition, in this virtual market there are also exchanges of babies to obtain a creature of the desired se*: if the buying mother decides that she wants a girl instead of a boy, she presents her case on the networks to exchange it.
Read full article