Karol G and Feid confirm their relationship smiling and holding hands in Miami
Time to Read: 2 minute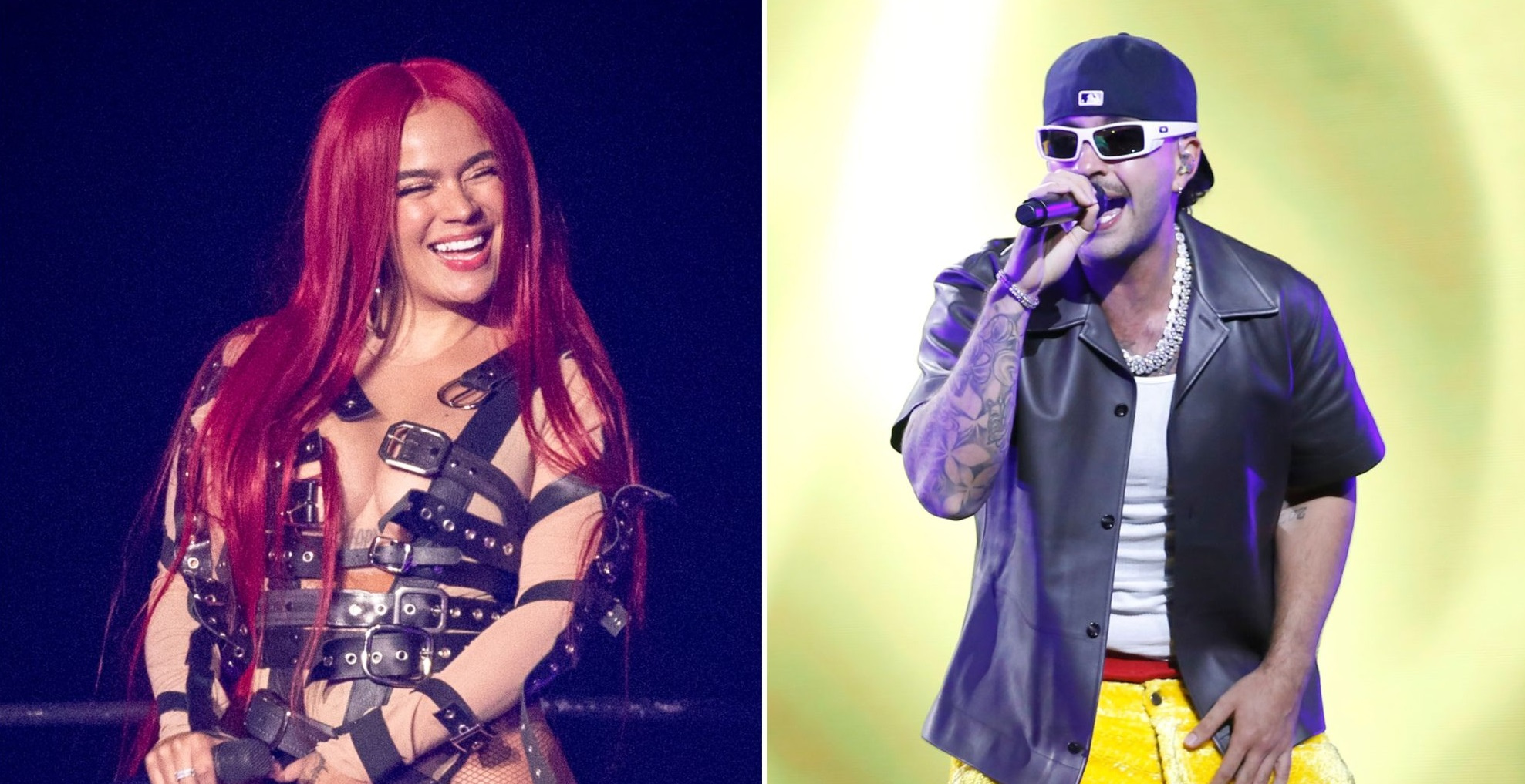 The end of the rumors has come, Karol G no longer hides his love for Ferxxo and came hand in hand to the concert he had in Miami on the 16th of June as part of his US tour.
After months of strong rumors and weeks of constant hints from Annual AA, Karol G and Feed surprised by being seen and photographed very happy and holding hands in Miami.
The Colombians left millions of fans speechless, who quickly made them a trend on social networks, turning their photos viral.
In the images you can see the 'Bichota' walk hand in hand with Ferxxo while they look at each other and interact upon arrival at the concert offered by the interpreter of 'Hey Mor' in Miami as part of their US tour.
Karol G wore a white crop top and satin pants with different shades of green for the special occasion – color that identifies Feed as an artist-, in addition to white heels and a mini bag with transparencies and green handles.
For his part, the Colombian artist was wearing black sports shorts, a white T-shirt that said "Ferxxo" in green, a beige cap, glasses and sports shoes.
Even Karol G's father was dressed in green
In one of the photos taken of the Geek' In the background, Carolina Giraldo's father, the singer's real name, is seen wearing a sports outfit in full emerald green. The color of 'Papa G' it could be interpreted as a nod of acceptance of her daughter's love relationship with her countryman.
Confirmation after hints and pleas from Annual AA
As many know, Karol G and Puerto Rican Annual AA had a relationship in the past that became highly controversial after it ended two years ago.
A few weeks ago, the artist of the "real verse up death" premiered Better Than Yo, a song that he dedicated to the interpreter of the album Tomorrow Will Be Beautiful and with which he began his attacks against the interpreter of Nina Bonita.
Now the 'Bichota' He was seen holding hands with Ferxxo just one day after Annual AA, in her persistent attempts to get her attention, went up to sing at the Premios Tu Musica Urbino with a T-shirt with a hint for them.
"You're with FEID but you know you're mine," she read the T-shirt that had the cover of Secret the single with which the Puerto Rican and the Colombian confirmed their relationship in January 2019.
Read full article