Three dead, five injured in Kansas City parking lot shooting
Time to Read: 2 minute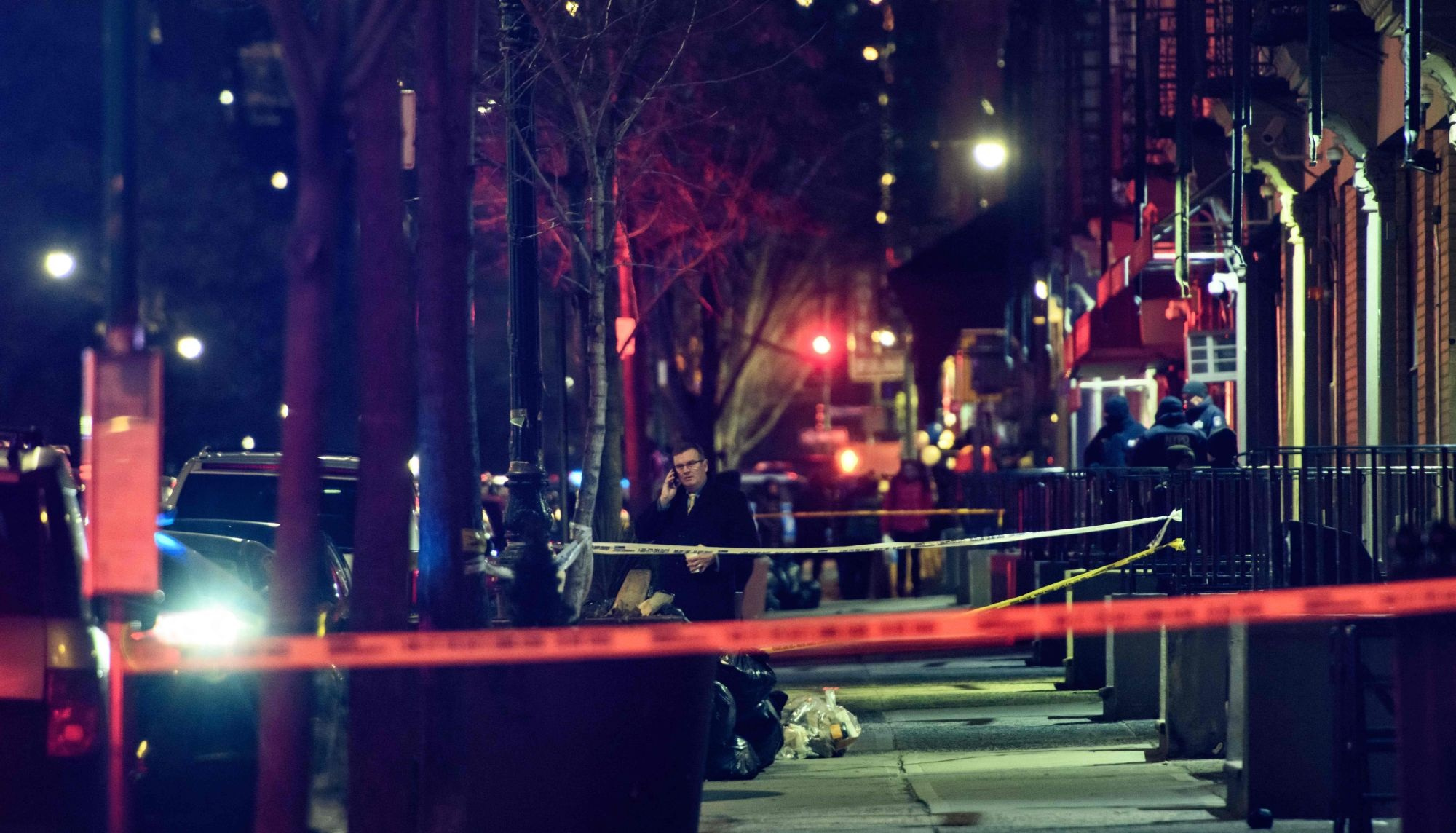 $25,000 reward offered for information leading to the arrest and prosecution of the suspect(s) involved in the Kansas City shooting.
The Jackson County Sheriff's Office says three people were killed and at least five injured in a shooting that erupted early Sunday morning in a parking lot in Kansas City, Missouri.
The shooting happened around 4:30 am southeast of downtown Kansas City, Jackson County Sheriff Darryl Forte tweeted Sunday morning.
Forte said the Officers were called to investigate a report of gunfire and found three victims, two men and one woman, dead in the parking lot and on a street just south of the intersection of 57th Street and Prospect Avenue.
"Preliminary information indicates that there was a large gathering of people in a parking lot at the intersection when the victims were shot," Kansas City Police Department spokesman Jake Becchina said in an email to NBC.
An initial police investigation indicates the meeting took place outside an auto repair shop, KSHB-TV reported.
No arrests were immediately announced and the motive is under investigation. of the shooting.
Five other people were taken to hospitals by ambulance or private vehicles, all with what are believed to be non-life-threatening gunshot wounds, Forte said.
Detectives and investigators They were interviewing witnesses and collecting evidence at the crime scene.
A $25,000 reward is being offered for information leading to the arrest and prosecution of the suspect(s) involved in the shooting.
The triple homicide came amid a 28% increase in homicides in Kansas City this year, according to crime statistics from the Kansas City Police Department cited by ABC News.
As of this weekend, Kansas City police had investigated 91 homicides this year, 20 more than in the same period last year, according to statistics.
My condolences to the families of three people killed in a shooting this morning at an apparent after-hours gathering near 57 and Prospect.

If the business knew persons would be present, without security, selling alcohol, and thwarting our laws, that business should be closed.

— Mayor Q (@QuintonLucasKC) June 25, 2023
Kansas City Mayor Quinton Lucus posted a message on Twitter on Sunday, expressing condolences to the families of those killed and questioning why a crowd gathered in a parking lot at the time of the shooting.
Lucus said a total of 13 people were shot in Kansas. City overnight, including one person killed in a short-term vacation rental.
Read full article