Los Angeles International Airport expects close to 3 million passengers during the July 4 holidays
Time to Read: 2 minute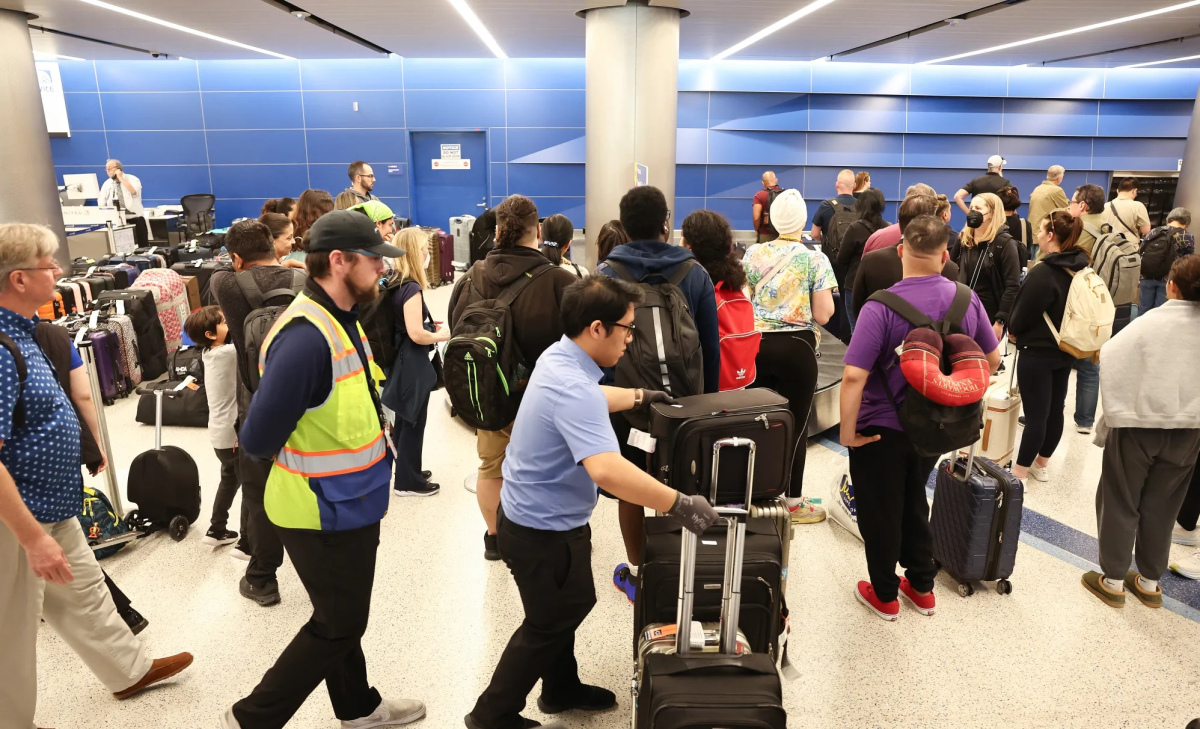 The busiest days will be this Friday, with 245,000 passengers expected, and July 10 with 251,000 passengers; This Wednesday there were 28 canceled flights and 180 delayed operations at the air terminal.
Starting this Wednesday and for 13 days, Los Angeles International Airport (LAX) has one of the busiest periods of the year for the 4th of July holidays.
The air terminal anticipates that July will be the busiest month of the summer travel season, with nearly 3 million passengers due to the Independence Day celebration.
LAX passengers can expect a busy week during the Independence Day travel period! Guests are encouraged to pre-book parking (https://t.co/njDi6BsjxJ) and use our Cell Phone Waiting Lots located at 96th St. & Alverstone Ave. and 96th St & Vicksburg Ave. pic.twitter.com/BtzUzAahEV

— LAX Airport (@flyLAXairport) June 29, 2023
"The busy summer travel season is upon us at LAX and we expect passenger volumes to reach the highest levels we have seen so far this year with an average of 228,000 daily passengers on the days before and after the Independence Day holiday, Justin Erbacci, CEO of Los Angeles World Airports, said in a statement.
LAX officials are eyeing the July 4 travel window from Wednesday June 28 to July 10. During this stage, the busiest days are expected to be this Friday, with 245,000 passengers expected; and on July 10, when it is planned to serve some 251,000 passengers.
LAX officials noted that these anticipated peak days account for about 90% of the passenger volume seen in March 2019 prior to the pandemic, and are expected to be the busiest days at the terminal since early 2020 .
In addition to the intense flight activity, LAX officials also expect a high influx of vehicles, with an estimated 90,000 cars a day, representing heavy traffic and a lack of parking.
Terminal authorities recommended that passengers arrive early to catch flights, reserve parking spaces, or take other transportation alternatives.
At the national level, there is a crisis in air travel in which the weather in other parts of the country has caused flight delays and cancellations.
This Wednesday there were 28 flight cancellations from LAX or to the Los Angeles air terminal reported until noon, in addition to 180 delayed operations, according to the Flight Aware flight tracking website.
This week, the Southern Automobile Club said a near-record 3.4 million Southern California residents were expected to travel during the period holiday on July 4, which represents an increase of 4.4% compared to 2022, and only 1% below the all-time high, recorded in 2019.
According to the club, approximately 2.7 million of Southern California residents will travel by car for the holidays, while 517,000 will travel by air and 253,000 by other means, such as bus, train or cruise ship.
Nationally, it is estimated that nearly 51 million people travel during this period, exceeding the record of 2019.
Because the 4th of July will be on Tuesday, the Auto Club established that the vacation travel period begins this Friday and ends on July 4th.
Among the main destinations that residents will have Southern California includes Las Vegas, San Diego, the Central Coast, Mexico, and the Grand Canyon.
Read full article