Biden declared a state of emergency in Vermont after "historic and catastrophic"
Time to Read: 2 minute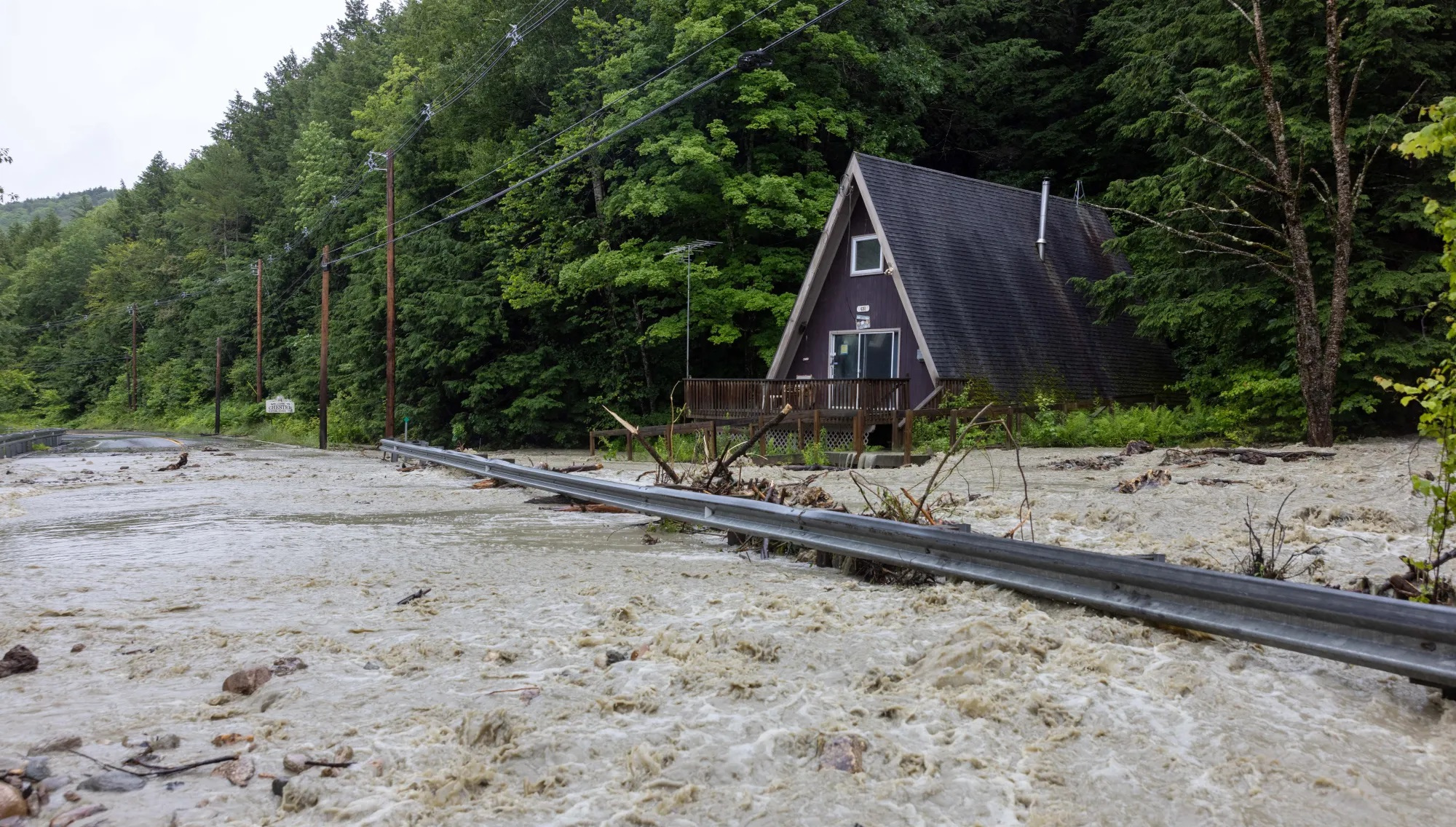 In Vermont's capital, Montpelier, the Winooski River reached a height of 21.02 feet, the highest level since 1927.
President Joe Biden declared a state of emergency in Vermont after torrential rains in the state on Monday caused flooding "historical and catastrophic".
Governor Phil Scott said some areas saw 9 inches of rain. The situation caused small streams to become raging rivers, generating the worst flooding to hit Vermont since Tropical Storm Irene in 2011.
More than 100 people have been rescued across Vermont so far, authorities said Tuesday morning.
No reports have been made. injuries or deaths, Scott said according to News.
Officials say more rescuers are heading to affected areas, including teams from Connecticut, Massachusetts and North Carolina, for what officials are calling a one-day or week-long operation.
Helicopters from the Vermont and New Hampshire National Guards are also assisting with evacuations, they said.
The governor warned Tuesday that the threat continues as floodwaters continue to rise and more rain is expected in the state during the week.
In the capital of Vermont, Montpelier, the Winooski River reached a height of 21 02 feet, the highest level since 1927. Given this situation, travel to the city center was prohibited until 3:00 pm (local time) this Tuesday.
"We know business owners will be eager to see their stores, but we ask for your patience," Montpelier City Manager William Fraser said Monday night.
< p>Scott said he even had to walk to the emergency response center Tuesday morning because the roads around his home "were completely impassable.".
The emergency in Vermont it came as heavy rains battered the Northeast from upstate New York to western Maine.
Extreme weather began Sunday and affected much of the Mid-Atlantic and Northeast regions, prompting flash flood watches for parts of New York.
A woman, identified as Pamela Nugent, 43, of Fort Montgomery, died in upstate New York while trying to leaving her house totally surrounded by the waters and was carried away by the current.
The worst part was hit by Orange County, along the Hudson River and north of New York City, where rains topped 8 inches (20 centimeters) in places, leaving 13,000 people without power, prompting Governor Kathy Hochul to declare a state of emergency.
In neighboring Rockland County, authorities mobilized to rescue six hikers and dozens of drivers trapped in heavy rains, which also destroyed large stretches of highway in several counties where traffic was closed today.
Damages caused by rains and landslides are estimated at millions of dollars, although it is too early to establish an exact balance.
Also some train lines that connect the city of New York with the Hudson Valley have been suspended after the rains rendered roads useless in several places, such as the approaches to the famous West Point military academy, which have been cut off in several places.
The Northeast is expected to get a break from downpours Tuesday and Wednesday, but more heavy rain and thunderstorms are forecast for the region Thursday, including in New York and Vermont. It may rain 2-4 more inches.
Read full article