Errol Spence and Terence Crawford surprise with friendly and calm weigh-in after spicy press conferenc
Time to Read: 2 minute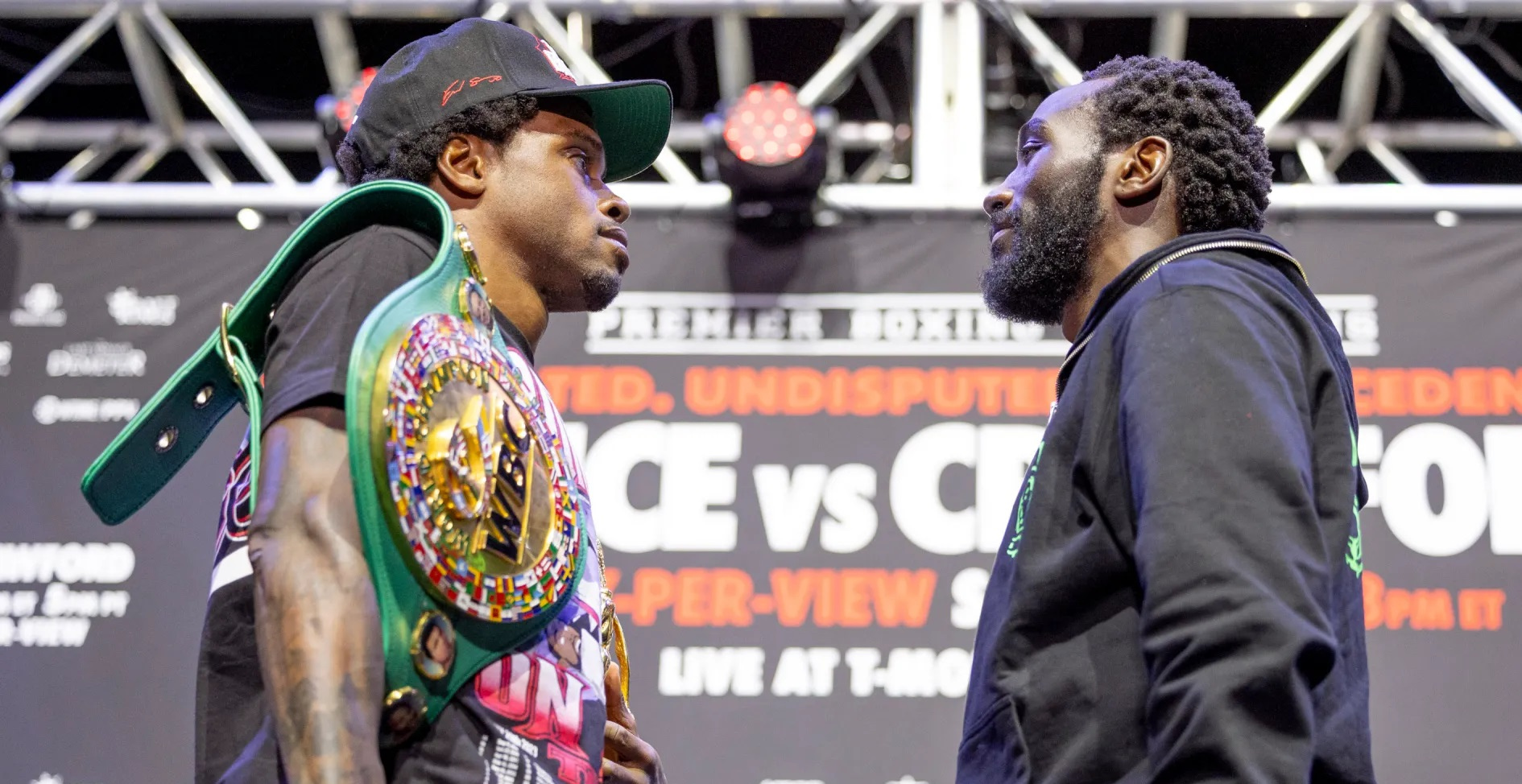 The hours before the fight between Errol Spence Jr. and Terence Crawford were full of contrasts with a wheel hot press and a quiet weigh-in, in which the American champion met the limit of the division.
Pre-fight press conference between Errol Spence and Terence Crawford turned hot thanks to the spicy phrases of the fighters. However, when everyone expected a weigh-in with full revolutions, against all odds, it took place calmly and in a friendly way.
"I'm going to disarm him and break his will," Spence said. For his part, Crawford was also threatening. "If he gets too smart, he'll be the next to go down." These words were a breeding ground for many to predict a meeting on the scale with intense confrontations, but what abounded was respect.
Even Crawford even had the luxury of singing his entrance. The two boxers exchanged views in front of the cameras and the 35-year-old American offered a sportsmanlike hand to Spence.
The three-division champion gave a 147-pound weight, division limit. While Crawford, for his part, marked 146.8 pounds. The event was attended by the legendary heavyweight Mike Tyson, who through a toss with a coin toss or tails, helped establish the entry order of the fighters.
Crawford won the toss and now he can decide if he wants to be the second in the ring or be presented second once he is in the ring. The fighters shared Tyson and Evander Holyfield as witnesses. This stellar fight will take place at the T-Mobile Arena in Las Vegas on a card that also includes the Mexican Isaac 'Pitbull' Cruz facing undefeated contender Giovanni Cabrera. The television broadcast will begin at 8 pm ET/5 pm PT.
Spence Jr., 33, is a unified champion of the World Boxing Council (WBC), World Boxing Association (WBA) and International Boxing Federation (IBF). The boxer last stepped into the ring in April 2022, when he defeated Yordenis Ugas and won the WBA title. His professional record is 28 wins (22 knockouts) and no losses.
Terence Crawford, 35, is the champion of the World Boxing Organization (WBO) and has not entered the ring since December 2022 after defeating David Avanesyan by the fast track.
Read full article