Houston Dynamo eliminated Pachuca from the Leagues Cup and Hector Herrera celebrated
Time to Read: 2 minute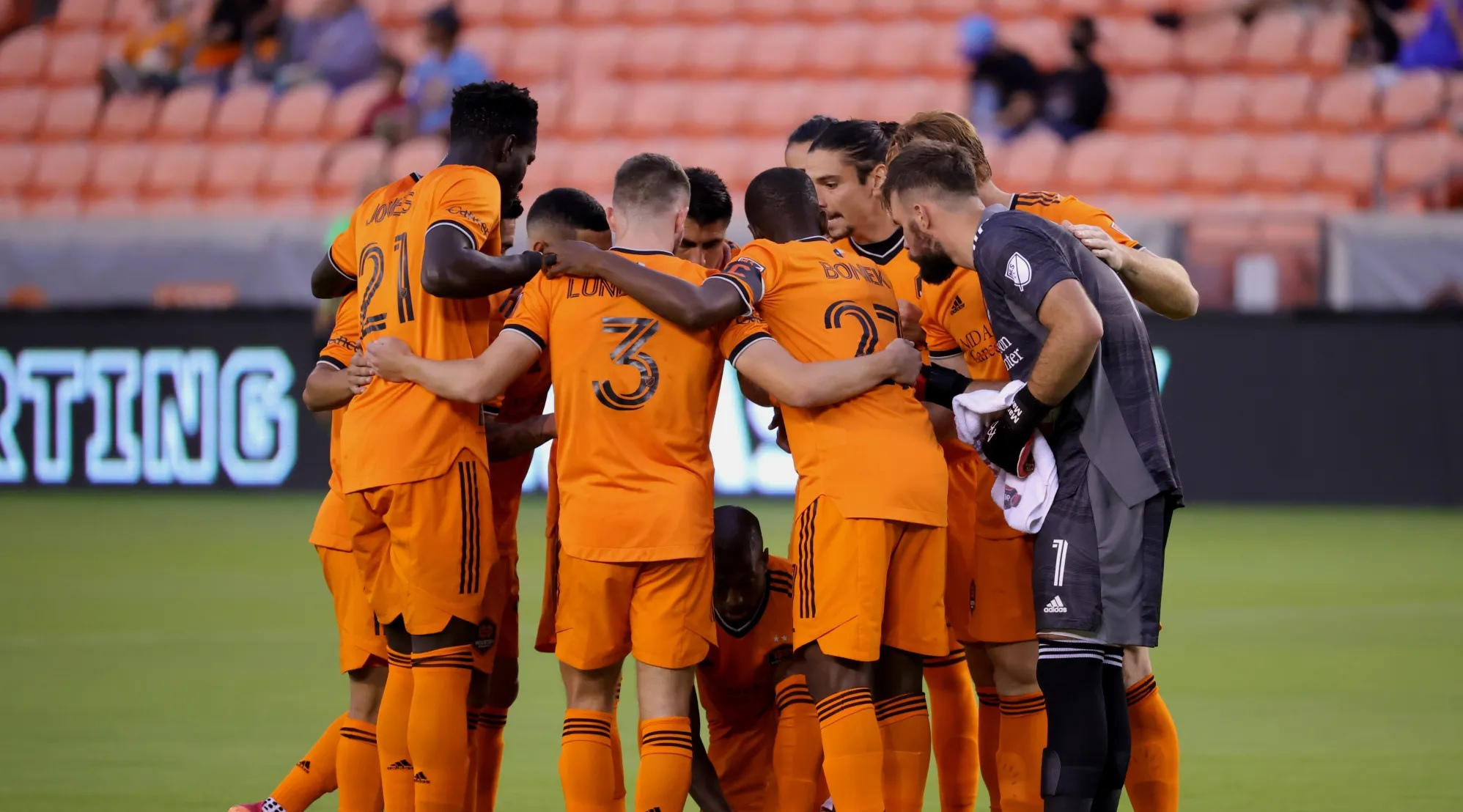 In a dramatic match that ended in penalties, the MLS team gave an account of the Liga MX team and 'HH' could not contain the euphoria and celebrated the victory over his former team
Houston Dynamo beat Pachuca in the round of 32 of the Leagues Cup and joined other MLS que they passed over those of the Liga MX and advanced to the round of 16.
Hector Herrera, who is a member of the Dynamo and is a former Pachuca, who said that he would not celebrate if he scored a goal against the Tuzos, so there were people waiting if this happened at the Shell Energy Stadium. In the end, the match was dramatic and, after a 0-0 draw, ended with a 3-5 penalty shootout in favor of the locals, where "HH" scored one of them.
Herrera scored the third goal of the shootout and celebrated by showing his fist and sticking out his tongue, although a bit repressed, perhaps remembering his promise; However, when the winning goal came for those from Houston, he could no longer hide his euphoria and raised his arms shouting "Vamos Dynamo", already thinking about the next phase, where they will face the winner of the match between Cruz Azul and Charlotte FC.
?? GO CAPI @HHerreramex | #HoldItDown pic.twitter.com/QNuBJl7kfC

— Houston Dynamo FC (@HoustonDynamo) August 3, 2023
The scorers in the penalty shootout were Thorleifur Ulfarsson, Nelson Quinones, Hector Herrera, Griffin Dorsey and Luis Caicedo for coach Ben Olsen's Dynamo.
Gustavo Cabral, Illian Hernandez and Erick Sanchez scored for Pachuca. The fourth, which cost them their elimination, was missed by Tony Figueroa.
In regulation time the match was even, with some emotions on both sides and plays of occasional danger; however, neither team was able to make it.
In the first half, Nigerian Ibrahim Aliyu and American Corey Baird had two good offensive chances for Dynamo, while Argentinean Lucas Di Yorio came close to opening the score for the Mexicans.
In the second half both frames had chances, but they lacked aim.
Colombian Nelson Quinones finished off a corner kick from the outside in minute 57 and Moroccan Amine Bassi shot from the side in minute 65, in the arrivals in the most dangerous area for Dynamo.
David Terans and Roberto de la Rosa missed opportunities to give the Tuzos the victory.
The other MLS teams that advanced to the round of 16 by beating those in Liga MX were: LAFC, which gave it tremendous 7-1 win over Juarez FC, and FC Dallas, which defeated Mazatlan FC 1-2.
Read full article