Mexico says goodbye to the World Cup dream after losing to Lithuania
Time to Read: 2 minute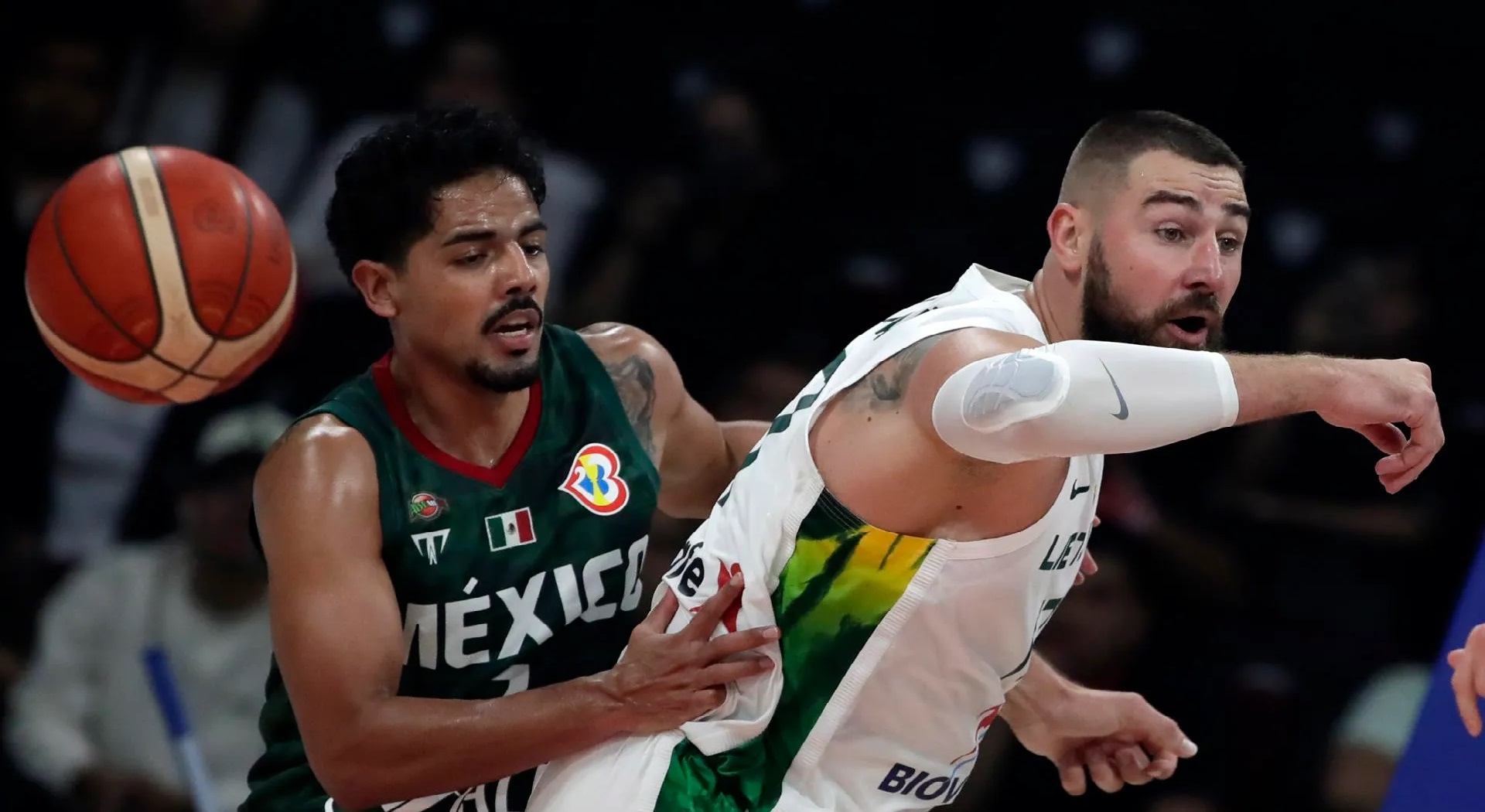 Mexico says goodbye to the dream of qualifying for the next round after falling by 30 points against Lithuania, which had Jonas Valanciunas as the leader with a double- double.
The Lithuanian basketball team ended Mexico's World Cup dream this Sunday, winning 96-66 and leaving it out of the fight for the 2023 World Cup title that is played in the Philippines, Japan and Indonesia.
In Manila, Philippines, Jonas Valanciunas, center for the NBA's New Orleans Pelicans, led the Lithuanians' offense with a double-double of 15 points and 12 rebounds. Captain Gabriel Giron was the best for the Mexicans with 13 points.
The result ensured Lithuania a place in the second round of the group stage, having a record of two wins without losses in group D, in which Montenegro is also classified.
????????

Wave after wave of fans going around the arena! ?#FIBAWC x #WinForAll pic.twitter.com/20j0OwQu1E

— FIBA Basketball World Cup 2023 ? (@FIBAWC) August 27, 2023
Mexico will now have to play a qualifying phase to define places from 17 to 32, but before that they will close their participation in the first round by facing Egypt on Tuesday, whom they must beat to avoid being in last place in the sector.
Montenegro and Lithuania will play the same Tuesday for first place in group D.
A Lithuanian beating of Mexico from start to finish
A 12-point performance by Rokas Jokubaitis led Lithuania's attack in the first quarter, which the Baltic team beat Mexico 32-17.
In the second period, the Lithuanians did not clash and extended their lead to 19 points over Mexico, to reach halftime 53-34 up, led by Eimantas Bendzius, who came off the bench.
In the third set, Lithuania finished a 14-point rally without Mexico answering and headed for its second World Cup victory by leading 76-51 into the final 10 minutes of the game.
The North American country did not react in the last quarter, in which it had its worst offensive performance of the game with 15 points, while the Baltics continued not to cede their superiority in the paint to seal the 96-66 victory that the places them in the second round of the group stage
The Lithuanian quintet achieves a new qualification to the second round of the Basketball World Cup, this being the fifth time they have achieved this feat in the tournament.
It should be noted that, since its independence from the Soviet Union, Lithuania has participated in five World Cups (1998, 2006, 2010, 2014 and 2023) and has managed to advance in each of them.
Read full article