Posing from a balcony, Alexa Dellanos shows off her rear by wearing a tight outfit
Time to Read: 1 minute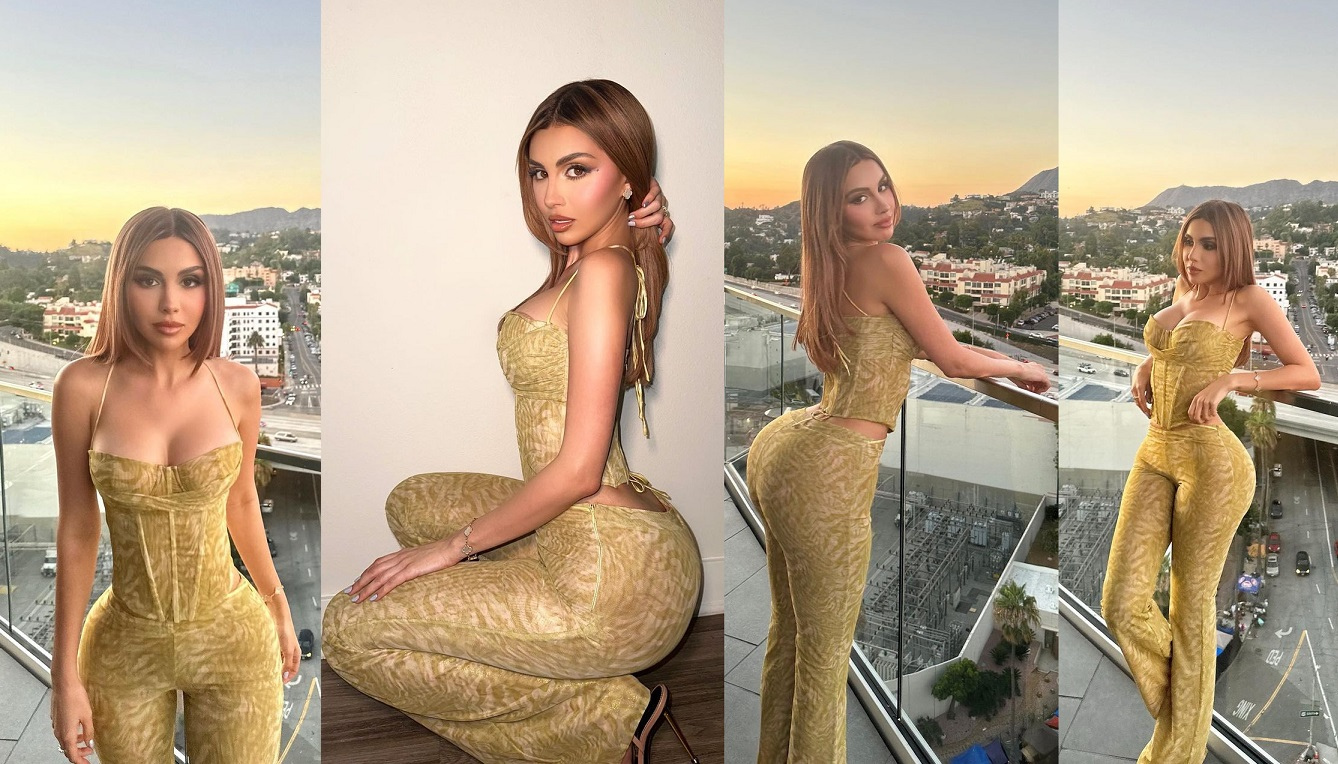 Alexa Dellanos surprised her fans by sharing images that show her from the heights; The beautiful fashion and lifestyle influencer was also seen accompanied by her mother Myrka Dellanos
In her recent Instagram posts Alexa Dellanos she has made the most of her role as a model. Now she impressed her fans with a series of photos posing on the balcony of a building, wearing a skintight corset outfit and patterned pants that she donned to her rear line.
Swipe to see all photos
After a long hair and makeup session, the beautiful influencer of fashion and lifestyle went to a restaurant, where she posed for several photos wearing a purple set. She wrote next to the images just one word: "Doll".
For several weeks Alexa has been seen at events accompanied by her mother Myrka Dellanos, sharing photos and videos on social networks. They recently went to the gym together and decided to take a selfie , causing a sensation among her followers. They wore outfits perfectly combined, consisting of black leggings and white garments.
Read full article