Demi Rose top 10 Best photos of in last three Months
Time to Read: 3 minute
We present you the top 10 best photos of 27 years British model that will prevent you from looking at anything else.
Demi Rose Mawby, the most liked British model and influencer has been the all time favorite of the online community due to her teasing posts on social media. The 27 years aged model is very active on social media and specially on Instagram.  She is very popular for her perfect signature curves and her perfectly round rear. Her posts receive enough likes within few moments. Here are her best photos in the last 3 months.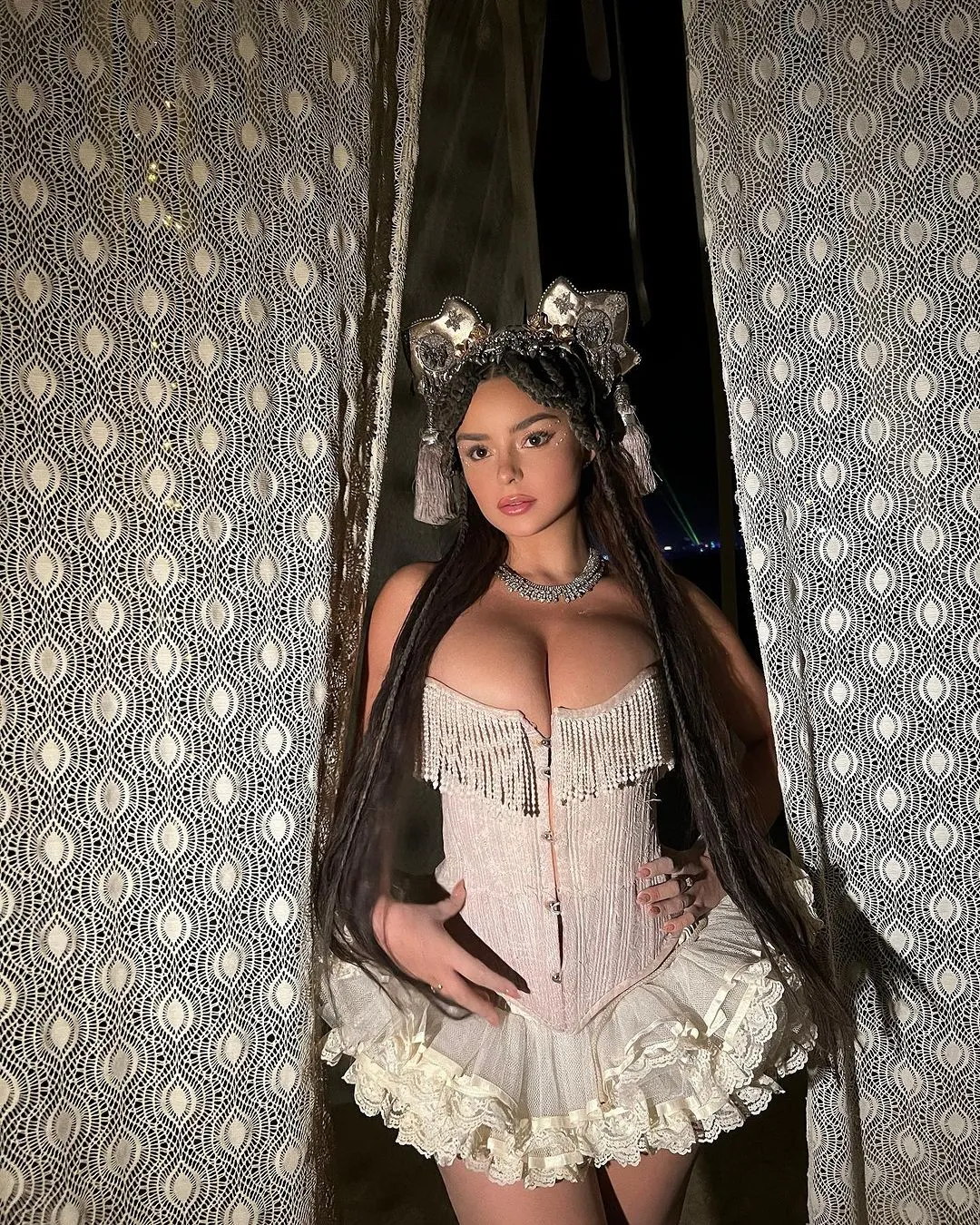 In the above image she looks like a perfect doll. This photo was posted from Black Rock City in Nevada, United States.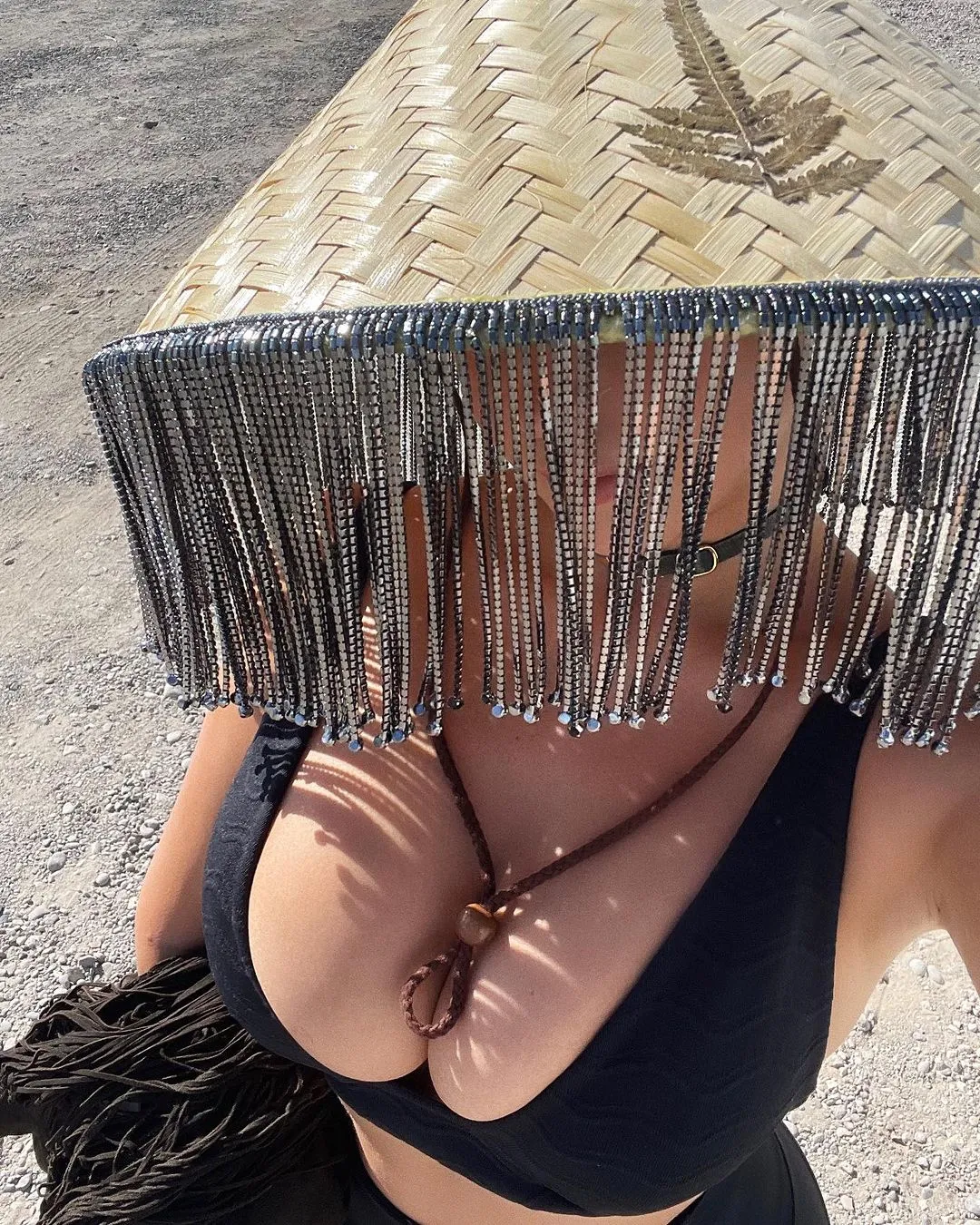 This photo was also posted from the Black Rock City and in this picture she is seen wearing a very unique and beautiful hat made from bamboo. You can also see her beautiful curves attempting to bulge out.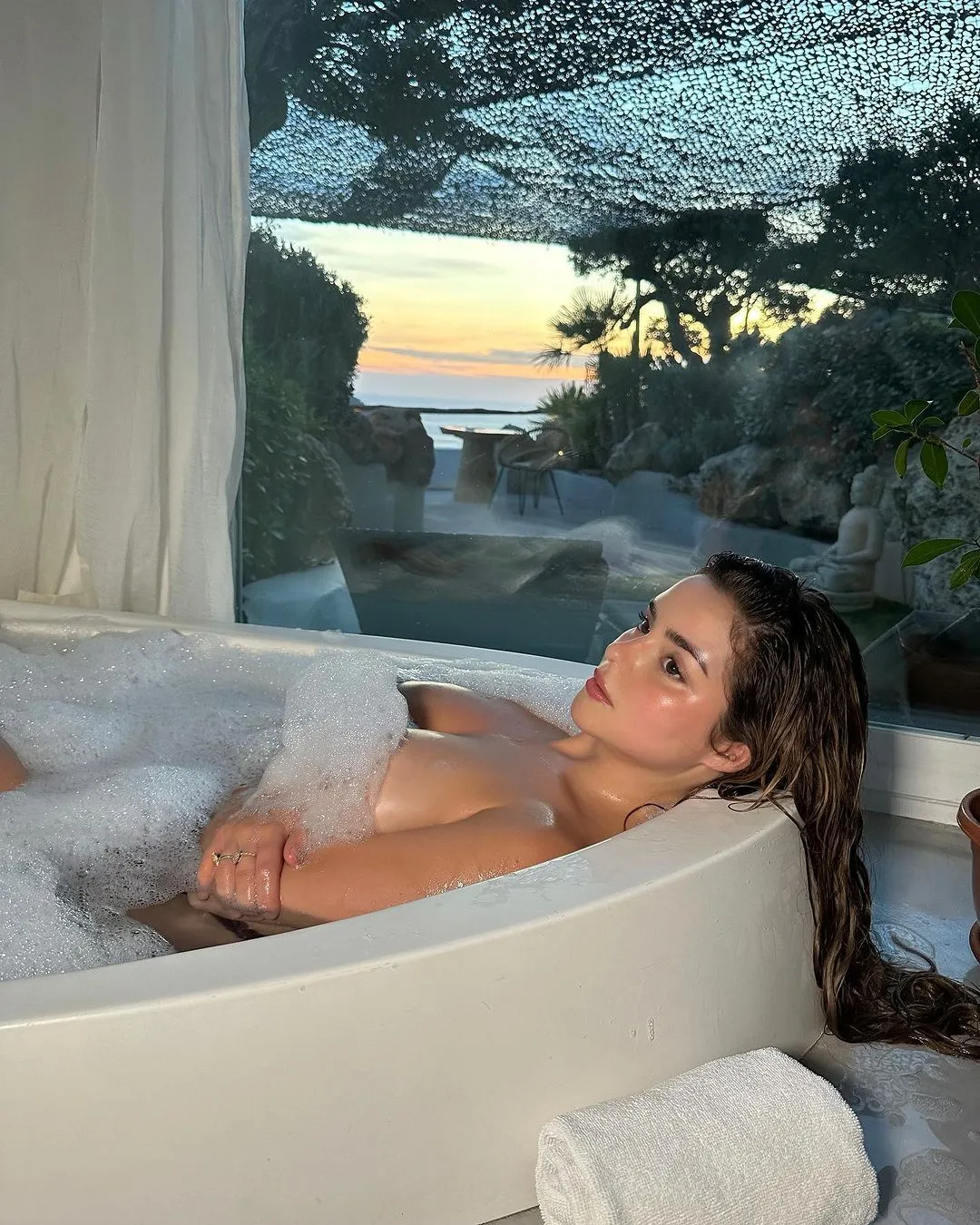 This is another most praise photo posted on the social media. She is seen in a bath tub while the foam covers hers assets. the smooth skin curves that try to peep through the foam is an eye-catcher. You shall find it difficult trying to move your eyes away from this photo. Lets see more.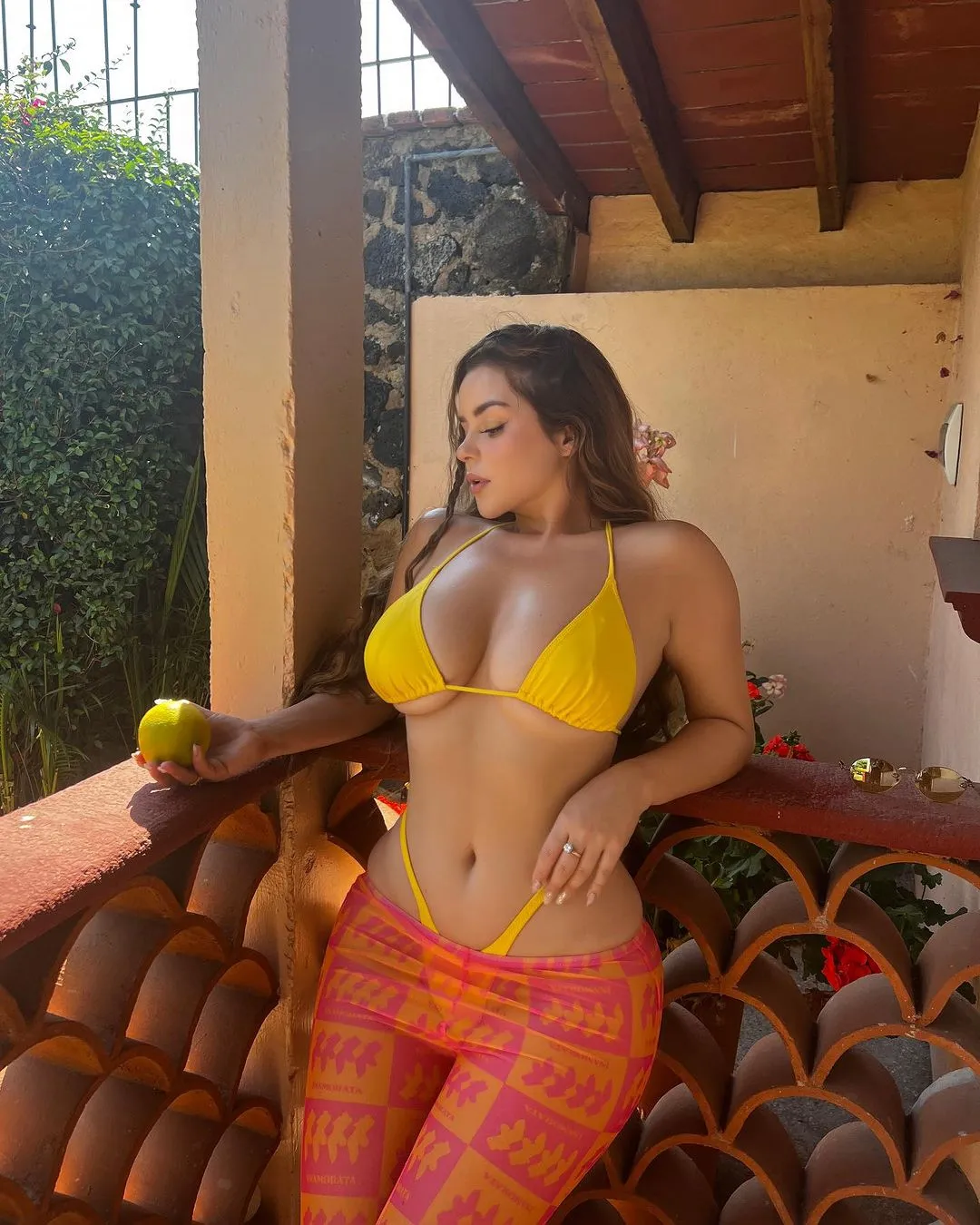 This photo that says posted from the world is another one to get lost in. The yellow bikini trying to cover up her signature curves. The orange and pink transparent pant is a perfect see through that allows the fans to see the bikini perfectly. She also hold an orange in her hand. 
This photo of Demi Rose we see her wearing a golden weaved bra that perfectly clings to her assets while the golden panty covers her basics. The transparent lacy addition is a perfect beautifier.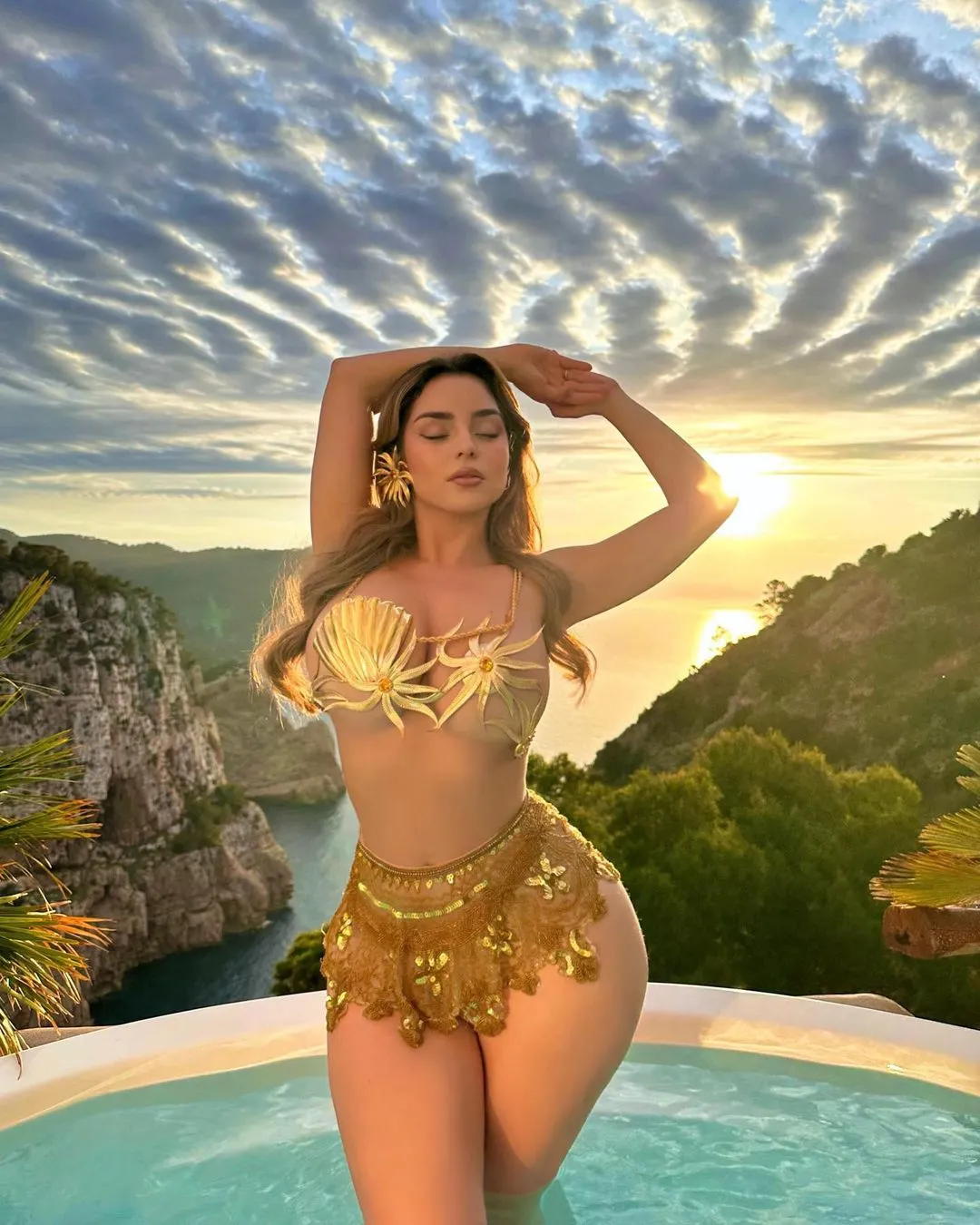 In this photo we see her wearing a bra of golden oyster and starfish while she stands in pool during the beautiful sunset at a an elite location in Hacienda Na Xamena, Ibiza. Hold golden piece that attempts to cover her hips are barely able to do it but makes her look very royal.
In  this photo that was posted from Ibiza Spain, we see her laying with her front bottom on an inclined bed outdoor. The blue cover is found slipped down revealing half of her beautiful rear guard and making it clear that she has nothing on top to cover her assets. The shine of the oil on her back looks so mesmerizing.
In this photo we find demi on a private yatch in a lake in Ibiza, Spain. you will find demi wearing a dress made of pearls and a beautiful ring of oyster. She is found keeping her hand on her perfect curve.
Here you see demi in her pearl dress siting at the edge with her legs hanging down. the photo is taken from the top, that lets you look deep in through the curves.
Last but not the least this fabulous picture shows Remi Rose laying beside a pool with her arm on her forehead. You can see her uncovered hip from one side and the assets trying to plung out from the top.
Demi Rose is the all time favorite  for millions of social media user who keep her motivated. This model has a bright career in the industry. She is also a good traveler and hers fans enjoy the view of the world with her.
These were some of the top few photos she posted in the last three months but that is not all. 
Read full article